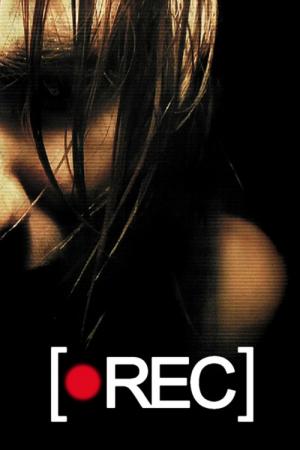 14 Best Movies Like Rec ...
If you liked this one , you will for sure love these too! In this selection we highlight some of the best films that share a very similar mood to '[Rec]', and are worth checking out.
1.
Dawn of the Dead (2004)
1h 41m Action Horror
A group of survivors take refuge in a shopping mall after the world is taken over by aggressive, flesh-eating zombies.
1h 25m Thriller Horror
The action continues from [REC], with the medical officer and a SWAT team outfitted with video cameras are sent into the sealed off apartment to control the situation.
3.
Grave Encounters (2011)
1h 33m Thriller Horror
A crew from a paranormal reality television show lock themselves in a haunted psychiatric hospital. They search for evidence of paranormal activity as they shoot what ends up becoming their final episode.
4.
The Autopsy of Jane Doe (2016)
1h 26m Horror Mystery
Father and son coroners receive a mysterious unidentified corpse with no apparent cause of death. As they attempt to examine the beautiful young "Jane Doe," they discover increasingly bizarre clues that hold the key to her terrifying secrets.
1h 40m Horror Thriller Science Fiction
The inhabitants of the British Isles have lost their battle against the onslaught of disease, as the deadly rage virus has killed every citizen there. Six months later, a group of Americans dare to set foot on the isles, convinced the danger has come and gone. But it soon becomes all too clear that the scourge continues to live, waiting to pounce on its next victims.
7.
Day of the Dead (1985)
1h 41m Horror Thriller
Trapped in a missile silo, a small team of scientists, civilians and trigger-happy soldiers battle desperately to ensure the survival of the human race. However, the tension inside the base is reaching a breaking point, and the zombies are gathering outside.
9.
Diary of the Dead (2007)
10.
Quarantine 2: Terminal (2011)
1h 26m Horror Mystery Science Fiction
A plane is taken over by a mysterious virus. When the plane lands it is placed under quarantine. Now a group of survivors must band together to survive the quarantine.
1h 50m Horror Thriller Mystery
Found footage helps a true-crime novelist realize how and why a family was murdered in his new home, though his discoveries put his entire family in the path of a supernatural entity.
13.
Day of the Dead (2008)
1h 26m Horror
When a small Colorado town is overrun by the flesh hungry dead, a small group of survivors try to escape in a last ditch effort to stay alive.
1h 29m Horror
A team of U.S. archaeologists unearths an ancient pyramid buried deep beneath the Egyptian desert. As they search the pyramid's depths, they become hopelessly lost in its dark and endless catacombs. Searching for a way out, they become desperate to seek daylight again. They come to realize they aren't just trapped, they are being hunted.
explore
Check out more list from our community