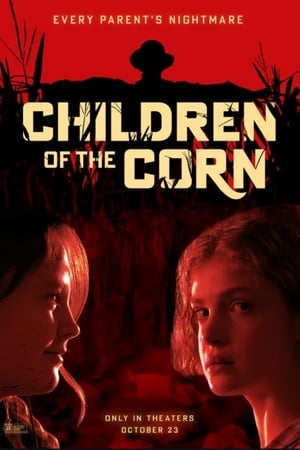 29 Best Movies Like Children Of The Corn ...
If you liked this one , you will for sure love these too! In this list we highlight some of the best films that share a very similar premise to '', and are worth checking out.
1h 53m Horror Drama
A group of unwitting teens are stranded near a strange wax museum and soon must fight to survive and keep from becoming the next exhibit.
2.
Bloody Birthday (1981)
1h 25m Science Fiction Horror
In 1970, three children are born at the height of a total eclipse. Due to the sun and moon blocking Saturn, which controls emotions, they have become heartless killers ten years later, and are able to escape detection because of their youthful and innocent facades. A boy and his teenage sister become endangered when they stumble onto the bloody truth.
3.
Children of the Corn II: The Final Sacrifice (1992)
4.
Children of the Corn: The Gathering (1996)
1h 25m Horror
Grace Rhodes, who is studying to be a doctor, returns to her hometown as a strange illness is afflicting the local children. The symptoms include a high fever and spasms, but even weirder is what happens the next day: All those with the illness claim they are somebody else -- then they begin murdering the grown-ups. After her sister undergoes the same sinister metamorphosis, Grace comes to believe there is some connection to an evil cult figure who may be returning from the grave.
5.
Children of the Corn III: Urban Harvest (1995)
6.
Children of the Corn (2009)
7.
Children of the Corn V: Fields of Terror (1998)
9.
Halloween: The Curse of Michael Myers (1995)
1h 28m Horror Thriller
Six years ago, Michael Myers terrorized the town of Haddonfield, Illinois. He and his niece, Jamie Lloyd, have disappeared. Jamie was kidnapped by a bunch of evil druids who protect Michael Myers. And now, six years later, Jamie has escaped after giving birth to Michael's child. She runs to Haddonfield to get Dr. Loomis to help her again.
1h 31m Horror Thriller
Fifteen years after murdering his sister on Halloween night 1963, Michael Myers escapes from a mental hospital and returns to the small town of Haddonfield, Illinois to kill again.
11.
Friday the 13th Part VII: The New Blood (1988)
1h 28m Horror Thriller
A young girl who possesses the power of telekinesis accidentally causes her father's death after a family dispute at Crystal Lake. Years later, when a doctor tries to exploit her abilities, her power becomes a hellish curse, and she unwittingly unchains the merciless, bloodthirsty Jason Voorhees from his watery grave.
12.
Children of the Corn: Revelation (2001)
1h 26m Horror Thriller
Unity Field, a "free love" cult from the '70s, is mostly remembered for its notorious mass suicide led by Harris, its charismatic leader. While all members are supposed to burn in a fire together, young Cynthia is spared by chance. Years later, the nightmare of Unity Field remains buried in her mind. But when those around Cynthia start killing themselves, and she begins having visions of Harris, she may be forced to confront the past -- before it confronts her.
1h 28m Horror Thriller
At a summer camp for youths, cocky pre-teen calls out the name of mass serial killer "Madman Marz". Suddenly, counselors are being maimed and slaughtered in various ways by the backwoodsman who has returned when his name was called.
15.
Jason Lives: Friday the 13th Part VI (1986)
1h 26m Horror Mystery Thriller
Determined to finish off the infamous killer Jason Voorhees once and for all, Tommy Jarvis and a friend exhume Jason's corpse in order to cremate him. Things go awry when Jason is instead resurrected, sparking a new chain of ruthlessly brutal murders. Now it's up to Tommy to stop the dark, devious and demented deaths that he unwittingly brought about.
1h 36m Horror Thriller
Presumed dead after a shoot-out with the Haddonfield police, Michael Myers is secretly nursed back to health -- and returns a year later to kill again and once more targets his young niece, Jamie. Jamie is now recovering in the local children's hospital after attacking her stepmother and losing her voice. Her mental link with her evil uncle may be the key to uprooting her family tree.
17.
Halloween: Resurrection (2002)
1h 34m Horror Thriller
Serial Killer Michael Myers is not finished with Laurie Strode, and their rivalry finally comes to an end. But is this the last we see of Myers? Freddie Harris and Nora Winston are reality programmers at DangerTainment, and are planning to send a group of 6 thrill-seeking teenagers into the childhood home of Myers. Cameras are placed all over the house and no one can get out of the house... and then Michael arrives home!
1h 26m Thriller Horror Mystery
After returning from a wedding reception, a couple staying in an isolated vacation house receive a knock on the door in the mid-hours of the night. What ensues is a violent invasion by three strangers, their faces hidden behind masks. The couple find themselves in a violent struggle, in which they go beyond what either of them thought capable in order to survive.
19.
The Hills Have Eyes Part II (1984)
1h 42m Horror Thriller
A young woman encounters a malevolent supernatural force while searching for her missing sister in Tokyo, a mean high school prank goes horribly wrong, and strange things begin happening in a Chicago apartment building.
22.
Children of the Corn: Genesis (2011)
23.
Child's Play 3 (1991)
1h 7m Horror
In the sleepy suburbs of Miami, seemingly normal Egyptian immigrant Fuad Ramses (Mal Arnold) runs a successful catering business. He also murders young women and plans to use their body parts to revive the goddess Ishtar. The insane Ramses hypnotizes a socialite in order to land a job catering a party for her debutante daughter, Suzette Fremont (Connie Mason), and turns the event into an evening of gruesome deaths, bloody dismemberment and ritual sacrifice.
26.
Leatherface: Texas Chainsaw Massacre III (1990)
1h 25m Horror
A couple encounters a perverted gas station attendant who threatens them with a shotgun. They take a deserted path in Texas to seek help, but only meet up with a cannibalistic clan interested in helping themselves to fresh meat.
1h 50m Horror Thriller Mystery
Found footage helps a true-crime novelist realize how and why a family was murdered in his new home, though his discoveries put his entire family in the path of a supernatural entity.
1h 44m Horror
Shy teenager Megan moves to a new town with her widowed mother and quickly becomes the most unpopular girl in high school. But when she starts to communicate with a mysterious mirror, her tormentors begin to meet with a horrifying series of 'accidents'. Is the mirror a reflection of Megan's own inner demons... or has she unwittingly opened the doorway of the damned?
explore
Check out more list from our community