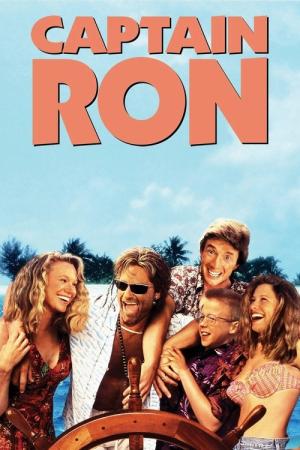 10 Best Movies Like Captain Ron ...
If you liked this film , you will probably love these too! In this list we highlight some of the best films that share a very similar premise to 'Captain Ron', and are worth checking out.
1.
The Santa Clause 3: The Escape Clause (2006)
1h 38m Comedy Family Adventure
Now that Santa and Mrs. Claus have the North Pole running smoothly, the Counsel of Legendary Figures has called an emergency meeting on Christmas Eve! The evil Jack Frost has been making trouble, looking to take over the holiday! So he launches a plan to sabotage the toy factory and compel Scott to invoke the little-known Escape Clause and wish he'd never become Santa.
1h 29m Comedy Family Adventure
When an entire town in upstate New York is closed down by an unexpected snowfall, a "snow day" begins when a group of elementary school kids, led by Natalie Brandston, try to ensure that the schools stay closed by stopping a mechanical snowplow driver by trying to hijack his plow truck. Meanwhile, Natalie's big brother Hal is using this day to try to win the affections of Claire Bonner, the most popular girl in his high school, while Hal and Natalie's father Tom, a TV meteorologist, faces off against a rival meteorologist for weather coverage of the day's events.
1h 41m Comedy
Lenny has relocated his family back to the small town where he and his friends grew up. This time around, the grown ups are the ones learning lessons from their kids on a day notoriously full of surprises—the last day of school.
1h 33m Comedy
Two oafs must rescue their stranded pal in Mexico.
5.
National Lampoon's European Vacation (1985)
1h 35m Adventure Comedy Romance
The Griswalds win a vacation to Europe on a game show, and so pack their bags for the continent. They do their best to catch the flavor of Europe, but they just don't know how to be be good tourists. Besides, they have trouble taking holidays in countries where they CAN speak the language.
1h 29m Comedy
When his brother asks him to look after his young son, Clifford, Martin Daniels agrees, taking the boy into his home and introducing him to his future wife, Sarah. Clifford is fixated on the idea of visiting a famed theme park, and Martin, an engineer who helped build the park, makes plans to take him. But, when Clifford reveals himself to be a first-rate brat, his uncle goes bonkers, and a loony inter-generational standoff ensues.
7.
Dickie Roberts: Former Child Star (2003)
1h 38m Comedy
TV child star of the '70s, Dickie Roberts is now 35 and parking cars. Craving to regain the spotlight, he auditions for a role of a normal guy, but the director quickly sees he is anything but normal. Desperate to win the part, Dickie hires a family to help him replay his childhood and assume the identity of an average, everyday kid.
8.
Troop Beverly Hills (1989)
1h 45m Adventure Comedy Family
A Beverly Hills housewife in the middle of a divorce tries to find focus in her life by taking over her daughter's Wilderness Girls troop.
1h 38m Comedy
To save the family business, two ne'er-do-well traveling salesmen hit the road with disastrously funny consequences.
10.
Little Indian, Big City (1994)
1h 30m Adventure Drama Family Comedy
Stephen, an international trader, tracks down his ex-wife Patricia in some Amazonian backwater. He needs her consent to a divorce so that he can marry Charlotte. Unfortunately, he discovers a son he didn't know he had – Mimi-Siku. The young jungle boy yearns to see Paris so Stephen reluctantly agrees to take him back home with him for a few days. How will Mimi-Siku react to life in the great metropolis?
explore
Check out more list from our community