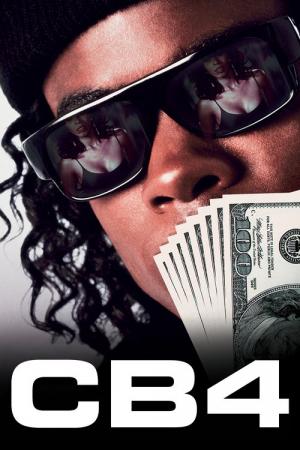 11 Best Movies Like Cb ...
If you liked this movie , you will definitely love these too! In this selection we highlight some of the best films that share a very similar mood to 'CB4', and are worth checking out.
1.
This Is Spinal Tap (1984)
1h 22m Music Comedy
"This Is Spinal Tap" shines a light on the self-contained universe of a metal band struggling to get back on the charts, including everything from its complicated history of ups and downs, gold albums, name changes and undersold concert dates, along with the full host of requisite groupies, promoters, hangers-on and historians, sessions, release events and those special behind-the-scenes moments that keep it all real.
1h 48m Thriller Crime Horror
Jennifer is a writer working on a new novel and, needing to get out of the city to finish it, hires a riverside apartment in upstate New York to finish her book—attracting the attention of a number of rowdy male locals.
3.
That Thing You Do! (1996)
1h 48m Comedy Drama Romance Music
A Pennsylvania band scores a hit in 1964 and rides the star-making machinery as long as it can, with lots of help from its manager.
4.
The Groove Tube (1974)
1h 15m Comedy
Chevy Chase makes his film debut in this riotous collection of live skits. Directed by Ken Shapiro and featuring Chase, Richard Belzer and others, The Groove Tube mocks TV Land and its trappings by spoofing kids' shows -- from a marijuana-smoking Koko the Clown who resides in Make Believe Land, to Safety Sam, the penis with a plan who gleefully informs the audience of the perils of casual sex.
1h 42m Comedy Music
In the 1980s, a drummer is abandoned by his band just before they become rock superstars. Twenty years later, the drummer sees his second chance at stardom arise when he is asked to perform with his teenage nephew's high school rock band.
1h 40m Comedy
Hip Hop duo Kid & Play return in the second follow-up to their 1990 screen debut House Party. Kid (Christopher "Kid" Reid) is taking the plunge and marrying his girlfriend Veda (Angela Means), while his friend Play (Christopher Martin) is dipping his toes into the music business, managing a roughneck female rap act called Sex as a Weapon. Play books the ladies for a concert with heavy-hitting pr
1h 31m Comedy Music
In "A Mighty Wind", director Christopher Guest reunites the team from "Best In Show" and "Waiting for Guffman" to tell tell the story of 60's-era folk musicians, who inspired by the death of their former manager, get back on the stage for one concert in New York City's Town Hall.
8.
Walk Hard: The Dewey Cox Story (2007)
1h 36m Comedy Music Drama
Following a childhood tragedy, Dewey Cox follows a long and winding road to music stardom. Dewey perseveres through changing musical styles, an addiction to nearly every drug known and bouts of uncontrollable rage.
22m Comedy
The fictional boy band goes behind the scenes of the world of pop music.
11.
An Alan Smithee Film: Burn Hollywood Burn (1997)
explore
Check out more list from our community