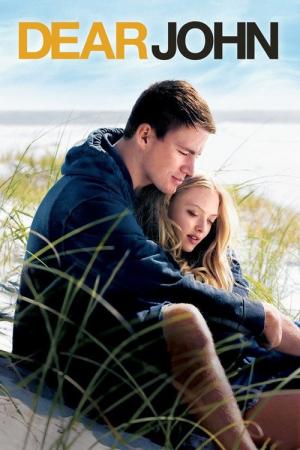 12 Best Movies Similar To Dear John ...
If you liked this one , you will probably love these too! In this list we highlight some of the best films that share a very similar premise to 'Dear John', and are worth checking out.
1.
P.S. I Love You (2007)
2h 6m Drama Romance
A young widow discovers that her late husband has left her 10 messages intended to help ease her pain and start a new life.
2.
I Still Believe (2020)
1h 55m Music Drama Romance
The true-life story of Christian music star Jeremy Camp and his journey of love and loss that looks to prove there is always hope.
3.
Three Steps Above Heaven (2010)
2h 2m Romance Drama
Story of two young people who belong to different worlds. It is the chronicle of a love improbable, almost impossible but inevitable dragging in a frantic journey they discover the first great love. Babi is a girl from upper-middle class that is educated in goodness and innocence . Hache is a rebellious boy, impulsive, unconscious, has a appetite for risk and danger embodied in endless fights and illegal motorbike races, the limit of common sense
4.
A Walk to Remember (2002)
1h 41m Drama Romance
When the popular, restless Landon Carter is forced to participate in the school drama production he falls in love with Jamie Sullivan, the daughter of the town's minister. Jamie has a "to-do" list for her life and also a very big secret she must keep from Landon.
1h 31m Romance Drama
Katie, a 17-year-old, has been sheltered since childhood and confined to her house during the day by a rare disease that makes even the smallest amount of sunlight deadly. Fate intervenes when she meets Charlie and they embark on a summer romance.
1h 44m Drama Romance
Happy young married couple Paige and Leo are, well, happy. Then a car accident puts Paige into a life-threatening coma. Upon awakening she has lost the previous five years of memories, including those of her beloved Leo, her wedding, a confusing relationship with her parents, or the ending of her relationship with her ex-fiance. Despite these complications, Leo endeavors to win her heart again and rebuild their marriage.
7.
Waiting for Forever (2010)
2h 3m Romance Drama
An epic love story centered around an older man who reads aloud to a woman with Alzheimer's. From a faded notebook, the old man's words bring to life the story about a couple who is separated by World War II, and is then passionately reunited, seven years later, after they have taken different paths.
9.
The Fault in Our Stars (2014)
2h 6m Romance Drama
Despite the tumor-shrinking medical miracle that has bought her a few years, Hazel has never been anything but terminal, her final chapter inscribed upon diagnosis. But when a patient named Augustus Waters suddenly appears at Cancer Kid Support Group, Hazel's story is about to be completely rewritten.
10.
Message in a Bottle (1999)
2h 11m Romance Drama
A woman finds a romantic letter in a bottle washed ashore and tracks down the author, a widowed shipbuilder whose wife died tragically early. As a deep and mutual attraction blossoms, the man struggles to make peace with his past so that he can move on and find happiness.
1h 26m Drama Fantasy Romance
A curse transforms a handsome and arrogant young man into everything he detests in this contemporary retelling of Beauty and the Beast. Wealthy Kyle Kingson has everything a teenager could want in life, but he still gets off on humiliating the weaker and less attractive. When Kyle invites his misfit classmate Kendra to an environmental rally at their school, she questions his motivations but reluctantly accepts. Later, Kyle blows Kendra off, prompting the spurned goth girl to cast a dark spell on the swaggering egotist.
12.
The Best of Me (2014)
1h 57m Drama Romance
A pair of former high school sweethearts reunite after many years when they return to visit their small hometown.
explore
Check out more list from our community