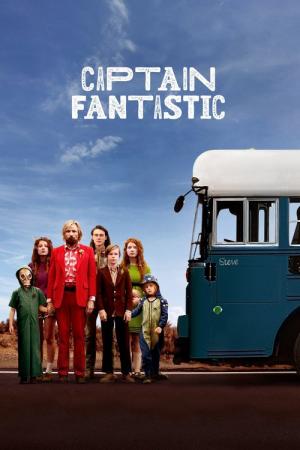 14 Best Movies Like Captain Fantastic ...
If you liked this movie , you will for sure love these too! In this list we highlight some of the best films that share a very similar premise to 'Captain Fantastic', and are worth checking out.
1h 28m Drama Comedy
A pregnant teen and her younger sister run away from foster homes and kidnap a woman whom they believe can help with the pregnancy.
2.
Just Before I Go (2014)
1h 35m Comedy Drama Romance
Ted Morgan has been treading water for most of his life. After his wife leaves him, Ted realizes he has nothing left to live for. Summoning the courage for one last act, Ted decides to go home and face the people he feels are responsible for creating the shell of a person he has become. But life is tricky. The more determined Ted is to confront his demons, to get closure, and to withdraw from his family, the more Ted is yanked into the chaos of their lives. So, when Ted Morgan decides to kill himself, he finds a reason to live.
3.
Driving Lessons (2006)
1h 38m Comedy Drama
A shy teenage boy trying to escape the influence of his domineering mother, has his world changed when he begins to work for a retired actress.
4.
Imaginary Heroes (2004)
1h 51m Comedy Drama
Matt Travis is good-looking, popular, and his school's best competitive swimmer, so everyone is shocked when he inexplicably commits suicide. As the following year unfolds, each member of his family struggles to recover from the tragedy with mixed results.
1h 49m Comedy Drama
Earl Pilcher Jr., runs an equipment rental outfit in Arkansas, lives with his wife and kids and parents, and rarely takes off his gimme cap. His mother dies, leaving a letter explaining he's not her natural son, but the son of a Black woman who died in childbirth; plus, he has a half brother Ray, in Chicago, she wants him to visit. Earl makes the trip, initially receiving a cold welcome from Ray and Ray's son, Virgil. His birth mother's sister, Aunt T., an aged and blind matriarch, takes Earl in tow and insists that the family open up to him.
6.
Sunshine Cleaning (2008)
1h 42m Comedy Drama
A single mother and her slacker sister find an unexpected way to turn their lives around in the off-beat dramatic comedy. In order to raise the tuition to send her young son to private school the mom starts an unusual business – a biohazard removal/crime scene clean-up service.
7.
The Kings of Summer (2013)
1h 33m Comedy Drama
Joe Toy, on the verge of adolescence, finds himself increasingly frustrated by his single father, Frank's attempts to manage his life. Declaring his freedom once and for all, he escapes to a clearing in the woods with his best friend, Patrick, and a strange kid named Biaggio. He announces that they are going to build a house there, free from responsibility and parents. Once their makeshift abode is finished, the three young men find themselves masters of their own destiny, alone in the woods.
2h 17m Comedy Drama
An egocentric bum transforms the lives of a shy New Jersey garbageman and his sister.
2h 7m Drama Romance
A career woman reassesses her parents' lives after she is forced to care for her cancer-stricken mother.
10.
Dan in Real Life (2007)
1h 38m Comedy Romance Drama
Advice columnist, Dan Burns is an expert on relationships, but somehow struggles to succeed as a brother, a son and a single parent to three precocious daughters. Things get even more complicated when Dan finds out that the woman he falls in love with is actually his brother's new girlfriend.
11.
Antonia's Line (1995)
12.
Slums of Beverly Hills (1998)
1h 31m Comedy Drama
In 1976, a lower-middle-class teenager struggles to cope living with her neurotic family of nomads on the outskirts of Beverly Hills.
13.
Little Miss Sunshine (2006)
1h 42m Comedy Drama
A family loaded with quirky, colorful characters piles into an old van and road trips to California for little Olive to compete in a beauty pageant.
14.
Wish I Was Here (2014)
1h 47m Drama Comedy
Aidan Bloom, a struggling actor, father and husband, is 35 years old and still trying to find a purpose for his life. He and his wife are barely getting by financially and Aidan passes his time by fantasizing about being the great futuristic Space-Knight he'd always dreamed he'd be as a little kid. When his ailing father can no longer afford to pay for private school for his two kids and the only available public school is on its last legs, Aidan reluctantly agrees to attempt to home-school them. Through teaching them about life his way, Aidan gradually discovers some of the parts of himself he couldn't find.
explore
Check out more list from our community