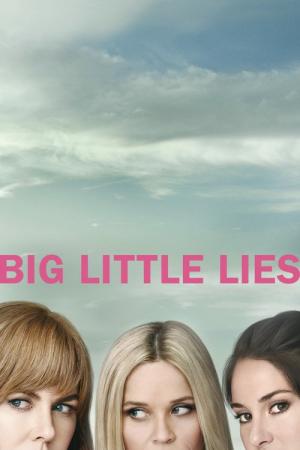 10 Best Like Big Like Little ...
If you liked this one , you will probably love these too! In this selection we highlight some of the best films that share a very similar premise to 'Big Little Lies', and are worth checking out.
1h Drama Mystery Crime
Reporter Camille Preaker confronts the psychological demons from her past when she returns to her hometown to investigate the murders of two young girls.
43m Drama Mystery
The series centers on four Latina maids working in the homes of Beverly Hills' wealthiest and most powerful families, and a newcomer who made it personal after a maid was murdered and determined to uncover the truth behind her demise, and in the process become an ally in their lives.
45m Crime Drama
A young mother kills a stranger in a fit of unexplainable rage. An inquisitive detective obsesses over the case, attempting to get to the bottom of the true motive behind the act.
1h 24m Drama Thriller TV Movie
When her estranged Aunt Jordyn shows up on their doorstep shortly after her mom's funeral, Sophie suspects something is not right. As she uncovers Aunt Jordyn's true intentions and mysterious past, Sophie discovers Aunt Jordyn isn't who she says she is and quickly finds her life in danger.
50m Comedy Crime Drama
Three women living in three different decades: a housewife in the '60s, a socialite in the '80s and a lawyer in 2018, deal with infidelity in their marriages.
1h 35m Fantasy Thriller Drama
A single mother is swept into a dark underworld, while her teenage son discovers a road that leads him to a secret underwater town.
1h Drama Crime Mystery
Grace and Jonathan Fraser are living the only lives they ever wanted. Overnight a chasm opens in their lives: a violent death and a chain of terrible revelations. Left behind in the wake of a spreading and very public disaster, Grace must dismantle one life and create another for her child and her family.
8.
A Bigger Splash (2015)
9.
Stiletto Vendetta (2017)
2h Drama Mystery Soap
Three girls in high school made a prank on the fourth girl and caused her to be expelled from the high school with her teacher. After 20 years they got together in a high society environment.
45m Crime Drama
Marcella is shocked to the core of her being when her husband Jason leaves her unexpectedly, confessing he no longer loves her. Heartbroken, Marcella returns to the Met's Murder Squad. Ten years ago Marcella gave up her fast-tracked police career to marry and devote her life to her family. With the abrupt end to her marriage and isolated from her 13 year old daughter and 10 year old son, Marcella throws herself into work to stop herself from falling apart.
explore
Check out more list from our community