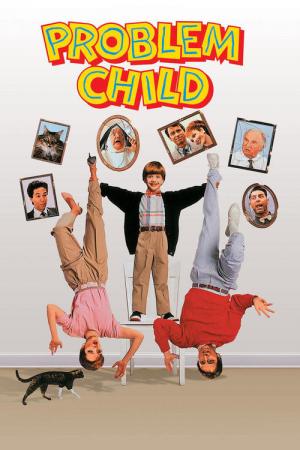 14 Best Movies Like Problem Child ...
If you liked this movie , you will probably love these too! In this selection we highlight some of the best films that share a very similar mood to 'Problem Child', and are worth checking out.
1.
A Christmas Story (1983)
2.
Horrid Henry: The Movie (2011)
1h 33m Comedy Family Adventure
When Henry fails yet again to hand in his homework for the umpteenth time, he has no idea that this will set off a chain of events which will see him forming an unlikely alliance with Moody Margaret, the infuriating girl next door, and his irritating little brother Perfect Peter, outwitting corrupt School Inspectors and toppling an evil Headmaster, winning a talent contest and facing his ultimate nemesis with no way out - all because he is trying to save the very school which he has always professed to hate!
3.
Man of the House (1995)
1h 36m Action Comedy Family
Ben Archer is not happy. His mother, Sandy, has just met a man, and it looks like things are pretty serious. Driven by a fear of abandonment, Ben tries anything and everything to ruin the "love bubble" which surrounds his mom. However, after Ben and Jack's experiences in the Indian Guides, the two become much closer.
4.
The Spy Next Door (2010)
1h 34m Action Comedy Family
Former CIA spy Bob Ho takes on his toughest assignment to date: looking after his girlfriend's three kids, who haven't exactly warmed to their mom's beau. And when one of the youngsters accidentally downloads a top-secret formula, Bob's longtime nemesis, a Russian terrorist, pays a visit to the family.
5.
Ernest Goes to Camp (1987)
1h 32m Comedy Family
Ernest, a lovable loser who works as a summer camp handyman and dreams of becoming a guidance councilor, must find a way to inspire a group of juvenile delinquents while stopping a shady strip mining company from closing the camp as well.
7.
Jungle 2 Jungle (1997)
1h 37m Comedy Family
Uptight New York City executive, Michael Cromwell, pursues his soon-to-be ex-wife to South America and returns home with the son he never knew he had -- a boy raised in a tribal village in Brazil. Armed with only his blowgun, the 13-year-old Mimi-Siku discovers that the world outside his jungle home is indeed a strange place.
1h 29m Family Comedy
Seeking to offer his son the satisfying summer camp experience that eluded him as a child, the operator of a neighborhood daycare center opens his own camp, only to face financial hardship and stiff competition from a rival camp.
1h 43m Comedy Family
Eight-year-old Kevin McCallister makes the most of the situation after his family unwittingly leaves him behind when they go on Christmas vacation. But when a pair of bungling burglars set their sights on Kevin's house, the plucky kid stands ready to defend his territory. By planting booby traps galore, adorably mischievous Kevin stands his ground as his frantic mother attempts to race home before Christmas Day.
1h 25m Comedy Family TV Movie
Harry Habert, owner of a rent office has an original idea: To rent babies from a nearby orphanage to the local families. He rents the Ward brothers to his first customers...
11.
The Little Rascals (1994)
1h 22m Romance Comedy Family
When Alfalfa starts to question his devotion to the club's principles after falling for the beautiful nine-year old Darla, the rest of the gang sets out to keep them apart.
1h 41m Comedy Family Romance
Identical 9-year-olds from very different backgrounds: orphaned Amanda and wealthy Alyssa meet at summer camp and decide to switch places -- and play matchmaker between Alyssa's dad, Roger, and the kind social worker who cares for Amanda.
1h 42m Comedy Family
9-year-old Alex Pruitt is home alone with the chicken pox. Turns out, due to a mix-up among nefarious spies, Alex was given a toy car concealing a top-secret microchip. Now Alex must fend off the spies as they try break into his house to get it back.
14.
Problem Child 3: Junior in Love (1995)
explore
Check out more list from our community