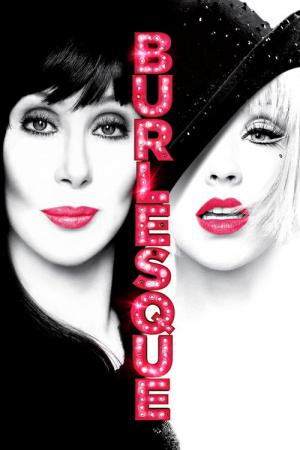 12 Best Movies Like Burlesque ...
If you liked this film , you will probably love these too! In this list we highlight some of the best films that share a very similar mood to 'Burlesque', and are worth checking out.
After suffering humiliation by the crew Invincible, street dancer Ash looks to gather the best dancers from around the world for a rematch.
1h 25m
Director: Max Giwa
Director: Dania Pasquini
Writer: Jane English
Drama Romance Music
A group of dancers congregate on the stage of a Broadway theatre to audition for a new musical production directed by Zach. After the initial eliminations, seventeen hopefuls remain, among them Cassie, who once had a tempestuous romantic relationship with Zach. She is desperate enough for work to humble herself and audition for him; whether he's willing to let professionalism overcome his personal feelings about their past remains to be seen.
1h 53m
Director: Richard Attenborough
Screenplay: Arnold Schulman
Music Drama
3.
Save the Last Dance 2 (2006)
Sara joins Julliard in New York to fulfill her and her mother's dream of becoming the Prima ballerina of the school. She befriends her roommates, Zoe and Miles, who teach hip-hop classes. She has ballet classes with the rigid and famous Monique Delacroix that she idolizes - Monique requires full commitment, discipline and hard work from her students. When Miles, who is a composer, invites Sara to help him compose the music for the dance choreography Sara's passion for hip-hop is sparked and she also falls in love with Miles. When she is assigned to perform Giselle in an important event, she feels divided between the technique of the ballet and the creative work offered by Miles.
1h 30m
Author: Duane Adler
Author: Kwame Nyanning
Director: David Petrarca
Drama Family Romance
Inside the Kit Kat Club of 1931 Berlin, starry-eyed singer Sally Bowles and an impish emcee sound the clarion call to decadent fun, while outside a certain political party grows into a brutal force.
2h 4m
Novel, Screenplay: Joe Masteroff
Director: Bob Fosse
Screenplay: John Van Druten
Screenplay: Jay Presson Allen
Drama Music Romance
Ensemble drama centered around a group of ballet dancers, with a focus on one young dancer who's poised to become a principal performer.
1h 52m
Screenplay, Writer: Barbara Turner
Director: Robert Altman
Writer: Neve Campbell
Drama Music
Young Cuban Rafael just buried his mother, and comes to Houston to meet his father John for the first time. The difficult part is that John doesn't know he is Rafael's father. John runs a dance studio, and everyone prepares for the World Open Dance championship in Las Vegas. It soon becomes clear Rafael is a very good dancer, and Ruby is the biggest hope for the studio at the championship.
2h 6m
Director: Randa Haines
Writer: Daryl Matthews
Drama Music Romance
An updated version of the 1980 musical, which centered on the students of the New York Academy of Performing Arts.
1h 47m
Director: Kevin Tancharoen
Screenplay: Allison Burnett
Writer: Christopher Gore
Music Comedy Drama Romance
Mia, an aspiring actress, serves lattes to movie stars in between auditions and Sebastian, a jazz musician, scrapes by playing cocktail party gigs in dingy bars, but as success mounts they are faced with decisions that begin to fray the fragile fabric of their love affair, and the dreams they worked so hard to maintain in each other threaten to rip them apart.
2h 9m
Director, Writer: Damien Chazelle
Comedy Drama Romance Music
9.
The Fabulous Baker Boys (1989)
The lives of two struggling musicians, who happen to be brothers, inevitably change when they team up with a beautiful, up-and-coming singer.
1h 54m
Director, Screenplay: Steve Kloves
Comedy Drama Music Romance
A celebration of love and creative inspiration takes place in the infamous, gaudy and glamorous Parisian nightclub, at the cusp of the 20th century. A young poet, who is plunged into the heady world of Moulin Rouge, begins a passionate affair with the club's most notorious and beautiful star.
2h 7m
Director, Screenplay: Baz Luhrmann
Screenplay: Craig Pearce
Drama Romance Music
11.
You Got Served (2004)
At Mr. Rad's Warehouse, the best hip-hop crews in Los Angeles compete for money and respect. But when a suburban crew crashes the party, stealing their dancers - and their moves - two warring friends have to pull together to represent the street. Starring hip-hop sensations Marques Houston, Omari Grandberry, Lil' Kim and comedian Steve Harvey.
1h 35m
Drama Music
Expecting the usual tedium that accompanies a summer in the Catskills with her family, 17-year-old Frances 'Baby' Houseman is surprised to find herself stepping into the shoes of a professional hoofer—and unexpectedly falling in love.
1h 40m
Director: Emile Ardolino
Writer: Eleanor Bergstein
Drama Music Romance
explore
Check out more list from our community