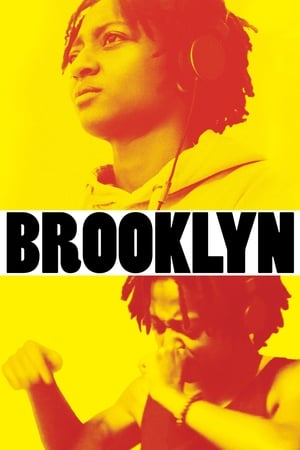 11 Best Movies Like Brooklyn ...
If you liked this one , you will probably love these too! In this collection we highlight some of the best films that share a very similar premise to 'Brooklyn', and are worth checking out.
1.
The Cider House Rules (1999)
2h 6m Drama
Homer is an orphan who was never adopted, becoming the favorite of orphanage director Dr. Larch. Dr. Larch imparts his full medical knowledge on Homer, who becomes a skilled, albeit unlicensed, physician. But Homer yearns for a self-chosen life outside the orphanage. What will Homer learn about life and love in the cider house? What of the destiny that Dr. Larch has planned for him?
2.
Falling in Love (1984)
1h 42m Drama Romance
During shopping for Christmas, Frank and Molly run into each other. This fleeting short moment will start to change their lives, when they recognize each other months later in the train home and have a good time together. Although both are married and Frank has two little kids, they meet more and more often, their friendship becoming the most precious thing in their lives.
1h 28m Drama Romance
In Cairo on her own as she waits for her husband, Juliette finds herself caught in a whirlwind romance with his friend Tareq, a retired cop. As Tareq escorts Juliette around the city, they find themselves in the middle of a brief affair that catches them both unawares.
1h 41m Drama Romance
A meditation on love and its various incarnations, set within a community of friends in Oregon. It is described as an exploration of the magical, mysterious and sometimes painful incarnations of love.
2h 10m Drama Romance
Sequel to "Three Steps Above Heaven". The sexy Gin is the new love of Hache, but this can not forget his former girlfriend, so the love triangle is inevitable.
6.
Circle of Friends (1995)
1h 43m Drama Romance
Three girlhood friends now at college share first loves, first kisses and first betrayals. At the center of it all is the best-looking boy on campus. Can a self-conscious dreamer hook the biggest fish in the pond?
1h 40m Romance Comedy
When yet another anniversary passes without a marriage proposal from her boyfriend, Anna decides to take action. Aware of a Celtic tradition that allows women to pop the question on Feb. 29, she plans to follow her lover to Dublin and ask him to marry her. Fate has other plans, however, and Anna winds up on the other side of the Emerald Isle with handsome, but surly, Declan -- an Irishman who may just lead Anna down the road to true love.
1h 44m Drama Romance
Happy young married couple Paige and Leo are, well, happy. Then a car accident puts Paige into a life-threatening coma. Upon awakening she has lost the previous five years of memories, including those of her beloved Leo, her wedding, a confusing relationship with her parents, or the ending of her relationship with her ex-fiance. Despite these complications, Leo endeavors to win her heart again and rebuild their marriage.
1h 57m Drama Romance
A pair of former high school sweethearts reunite after many years when they return to visit their small hometown.
2h 15m Drama Romance
Four sisters come of age in America in the aftermath of the Civil War.
2h 3m Romance Drama
An epic love story centered around an older man who reads aloud to a woman with Alzheimer's. From a faded notebook, the old man's words bring to life the story about a couple who is separated by World War II, and is then passionately reunited, seven years later, after they have taken different paths.
explore
Check out more list from our community