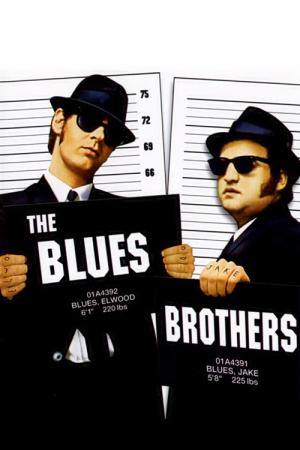 14 Best Movies Like Blues Brothers ...
If you liked this one , you will definitely love these too! In this list we highlight some of the best films that share a very similar premise to 'The Blues Brothers', and are worth checking out.
1h 34m Comedy
One man's quiet suburban life takes a sickening lurch for the worse when a young couple move into the deserted house next door. From the word go it is obvious these are not the quiet professional types who *should* be living in such a nice street. As more and more unbelievable events unfold, our hero starts to question his own sanity... and those of his family.
1h 24m Comedy Crime Action
An undercover police officer named Rock Keats befriends a drug dealer and car thief named Archie Moses in a bid to catch the villainous drug lord Frank Coltan. But the only problem is that Keats is a cop, his real name is Jack Carter, and he is working undercover with the LAPD to bust Moses and Colton at a sting operation the LAPD has set up.
1h 47m Action Comedy Crime
Detectives Jimmy and Paul, despite nine years as partners, can still sometimes seem like polar opposites—especially when Paul's unpredictable antics get them suspended without pay. Already strapped for cash and trying to pay for his daughter's wedding, Jimmy decides to sell a rare baseball card that's worth tens of thousands. Unfortunately, when the collector's shop is robbed and the card vanishes with the crook, Paul and Jimmy end up going rogue, tracking down the card and the drug ring behind its theft, all on their own time and without any backup—except for each other.
1h 46m Action Comedy Crime
LAPD Sgt. Joe Friday -- the equally straight-laced nephew of the famous police sergeant of the same name -- is paired up with a young, freewheeling detective named Pep Streebeck. After investigating some strange robberies at the local zoo and the theft of a stockpile of pornographic magazines, they uncover cult activity in the heart of the city and are hot on the case to figure out who's behind it all.
1h 52m Adventure Comedy
In an ensemble film about easy money, greed, manipulation and bad driving, a Las Vegas casino tycoon entertains his wealthiest high rollers -- a group that will bet on anything -- by pitting six ordinary people against each other in a wild dash for $2 million jammed into a locker hundreds of miles away. The tycoon and his wealthy friends monitor each racer's every move to keep track of their favorites. The only rule in this race is that there are no rules.
7.
Tenacious D in The Pick of Destiny (2006)
1h 33m Comedy Music
In Venice Beach, naive Midwesterner JB bonds with local slacker KG and they form the rock band Tenacious D. Setting out to become the world's greatest band is no easy feat, so they set out to steal what could be the answer to their prayers... a magical guitar pick housed in a rock-and-roll museum some 300 miles away.
1h 29m Comedy Thriller Action Crime
Jack Hammond is sentenced to life in prison, but manages to escape. To get away from the police he takes a girl as hostage and drives off in her car. The girl happens to be the only daughter of one of the richest men in the state. In a while the car chase is being broadcast live on every TV-channel.
9.
Smokey and the Bandit (1977)
1h 36m Action Adventure Comedy
A race car driver tries to transport an illegal beer shipment from Texas to Atlanta in under 28 hours, picking up a reluctant bride-to-be on the way.
1h 42m Comedy Adventure
Two bumbling government employees think they are U.S. spies, only to discover that they are actually decoys for nuclear war.
11.
Running Scared (1986)
1h 47m Action Comedy
Two street-wise Chicago cops have to shake off some rust after returning from a Key West vacation to pursue a drug dealer that nearly killed them in the past.
12.
Nothing to Lose (1997)
1h 37m Action Adventure Comedy
Advertising executive Nick Beame learns that his wife is sleeping with his employer. In a state of despair, he encounters a bumbling thief whose attempted carjacking goes awry when Nick takes him on an involuntary joyride. Soon the betrayed businessman and the incompetent crook strike up a partnership and develop a robbery-revenge scheme. But it turns out that some other criminals in the area don't appreciate the competition.
13.
Raising Arizona (1987)
1h 34m Comedy Crime
The Coen Brothers tell the story of an absurd yet likable family with an unproductive couple as the focal point. The couple has gotten themselves into some trouble while kidnapping a baby and give Hollywood one of the most memorable chase scenes to date.
1h 34m Action Adventure Comedy
Following the death of his father, a suburbanite runs away from home and winds up on Chicago's South Side. After being mugged, the boy befriends a young hustler and, after stealing a gangster's car, the two embark on an adventure down south in search of the hustler's estranged father.
explore
Check out more list from our community