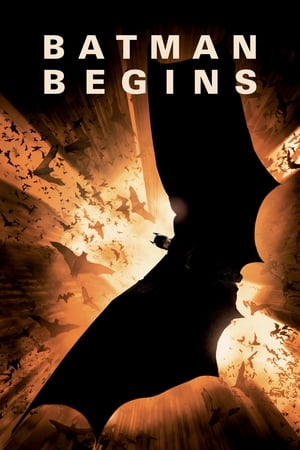 10 Best Movies Like Batman ...
If you liked this movie , you will definitely love these too! In this list we highlight some of the best films that share a very similar premise to 'Batman Begins', and are worth checking out.
2h 6m Action Science Fiction Adventure Fantasy
Wolverine faces his ultimate nemesis - and tests of his physical, emotional, and mortal limits - in a life-changing voyage to modern-day Japan.
2h 1m Fantasy Action
After being bitten by a genetically altered spider, nerdy high school student Peter Parker is endowed with amazing powers to become the Amazing superhero known as Spider-Man.
3.
Captain America: The First Avenger (2011)
2h 4m Action Adventure Science Fiction
During World War II, Steve Rogers is a sickly man from Brooklyn who's transformed into super-soldier Captain America to aid in the war effort. Rogers must stop the Red Skull – Adolf Hitler's ruthless head of weaponry, and the leader of an organization that intends to use a mysterious device of untold powers for world domination.
4.
The Incredible Hulk (2008)
1h 54m Science Fiction Action Adventure
Scientist Bruce Banner scours the planet for an antidote to the unbridled force of rage within him: the Hulk. But when the military masterminds who dream of exploiting his powers force him back to civilization, he finds himself coming face to face with a new, deadly foe.
5.
An Eye for an Eye (1981)
1h 46m Adventure Action Crime
Sean Kane is forced to resign from the San Francisco Police Department's Narcotics Division when he goes berserk after his partner is murdered. He decides to fight alone and follows a trail of drug traffickers into unexpected high places.
6.
The Dark Knight (2008)
2h 32m Drama Action Crime Thriller
Batman raises the stakes in his war on crime. With the help of Lt. Jim Gordon and District Attorney Harvey Dent, Batman sets out to dismantle the remaining criminal organizations that plague the streets. The partnership proves to be effective, but they soon find themselves prey to a reign of chaos unleashed by a rising criminal mastermind known to the terrified citizens of Gotham as the Joker.
2h Action Adventure Fantasy Science Fiction
Fuelled by his restored faith in humanity and inspired by Superman's selfless act, Bruce Wayne and Diana Prince assemble a team of metahumans consisting of Barry Allen, Arthur Curry and Victor Stone to face the catastrophic threat of Steppenwolf and the Parademons who are on the hunt for three Mother Boxes on Earth.
8.
The Dark Knight Rises (2012)
2h 45m Action Crime Drama Thriller
Following the death of District Attorney Harvey Dent, Batman assumes responsibility for Dent's crimes to protect the late attorney's reputation and is subsequently hunted by the Gotham City Police Department. Eight years later, Batman encounters the mysterious Selina Kyle and the villainous Bane, a new terrorist leader who overwhelms Gotham's finest. The Dark Knight resurfaces to protect a city that has branded him an enemy.
9.
The Amazing Spider-Man (2012)
2h 16m Action Adventure Fantasy
Peter Parker is an outcast high schooler abandoned by his parents as a boy, leaving him to be raised by his Uncle Ben and Aunt May. Like most teenagers, Peter is trying to figure out who he is and how he got to be the person he is today. As Peter discovers a mysterious briefcase that belonged to his father, he begins a quest to understand his parents' disappearance – leading him directly to Oscorp and the lab of Dr. Curt Connors, his father's former partner. As Spider-Man is set on a collision course with Connors' alter ego, The Lizard, Peter will make life-altering choices to use his powers and shape his destiny to become a hero.
10.
Avengers: Age of Ultron (2015)
2h 21m Action Adventure Science Fiction
When Tony Stark tries to jumpstart a dormant peacekeeping program, things go awry and Earth's Mightiest Heroes are put to the ultimate test as the fate of the planet hangs in the balance. As the villainous Ultron emerges, it is up to The Avengers to stop him from enacting his terrible plans, and soon uneasy alliances and unexpected action pave the way for an epic and unique global adventure.
explore
Check out more list from our community