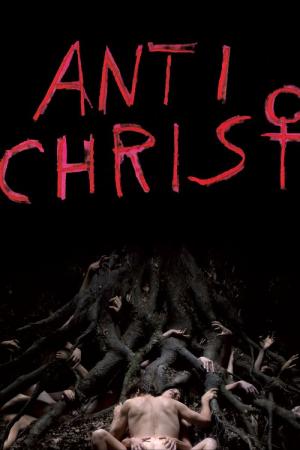 26 Best Movies Like Antichrist ...
If you liked this movie , you will for sure love these too! In this selection we highlight some of the best films that share a very similar mood to '', and are worth checking out.
1.
Nymphomaniac: Vol. II (2013)
2h 4m Drama Mystery
The continuation of Joe's sexually dictated life delves into the darker aspects of her adult life and what led to her being in Seligman's care.
1h 49m Drama Fantasy Thriller Horror
Two lighthouse keepers try to maintain their sanity while living on a remote and mysterious New England island in the 1890s.
1h 34m Drama Horror
A single mother, plagued by the violent death of her husband, battles with her son's fear of a monster lurking in the house, but soon discovers a sinister presence all around her.
4.
Breaking the Waves (1996)
2h 39m Drama Romance
In a small and conservative Scottish village, a woman's paralytic husband convinces her to have extramarital intercourse so she can tell him about it and give him a reason for living.
6.
The House That Jack Built (2018)
2h 32m Drama Horror Crime Thriller
Failed architect, engineer and vicious murderer Jack narrates the details of some of his most elaborately orchestrated crimes, each of them a towering piece of art that defines his life's work as a serial killer for twelve years.
7.
Nymphomaniac: Vol. I (2013)
1h 58m Drama
A man named Seligman finds a fainted wounded woman in an alley and he brings her home. She tells him that her name is Joe and that she is nymphomaniac. Joe tells her life and sexual experiences with hundreds of men since she was a young teenager while Seligman tells about his hobbies, such as fly fishing, reading about Fibonacci numbers or listening to organ music.
1h 33m Drama Thriller Crime Mystery
Events over the course of one traumatic night in Paris unfold in reverse-chronological order as the beautiful Alex is brutally raped and beaten by a stranger in the underpass. Her boyfriend and ex-lover take matters into their own hands and subsequently seek revenge upon the assailant. A simultaneously beautiful and terrible examination of the destructive nature of cause and effect, and how time destroys everything.
9.
Trouble Every Day (2001)
1h 41m Drama Horror Romance
Two American newlyweds in Paris experience a love so strong, it almost devours them.
2h Thriller Drama Horror
Plagued by a series of apocalyptic visions, a young husband and father questions whether to shelter his family from a coming storm, or from himself.
1h 48m Horror Drama Thriller
Three college students set out to document what other people dread the most. However, one of the three turns out to secretly be a sadistic psychopath who uses this knowledge to gruesomely torture the subjects.
2h 24m Horror Thriller
Jack Torrance accepts a caretaker job at the Overlook Hotel, where he, along with his wife Wendy and their son Danny, must live isolated from the rest of the world for the winter. But they aren't prepared for the madness that lurks within.
1h 47m Drama Thriller
Novelist Paul Sheldon crashes his car on a snowy Colorado road. He is found by Annie Wilkes, the "number one fan" of Paul's heroine Misery Chastaine. Annie is also somewhat unstable, and Paul finds himself crippled, drugged and at her mercy.
1h 55m Thriller Horror
Elliot, a successful gynecologist, works at the same practice as his identical twin, Beverly. Elliot is attracted to many of his patients and has affairs with them. When he inevitably loses interest, he will give the woman over to Beverly, the meeker of the two, without the woman knowing the difference. Beverly falls hard for one of the patients, Claire, but when she inadvertently deceives him, he slips into a state of madness.
1h 31m Horror Thriller
Eden Lake is a relentlessly tense and immaculately paced horror-thriller about modern youth gone wild. When a young couple goes to a remote wooded lake for a romantic getaway, their quiet weekend is shattered by an aggressive group of local kids. Rowdiness quickly turns to rage as the teens terrorize the couple in unimaginable ways, and a weekend outing becomes a bloody battle for survival.
16.
The Girl Next Door (2007)
1h 31m Thriller Crime Drama Horror
In a quiet suburban town in the summer of 1958, two recently orphaned sisters are placed in the care of their mentally unstable Aunt Ruth. But Ruth's depraved sense of discipline will soon lead to unspeakable acts of abuse and torture that involve her young sons, the neighborhood children, and one 12-year-old boy whose life will be changed forever.
17.
A Serbian Film (2010)
1h 44m Crime Horror Thriller
Milos, a retired porn star, leads a normal family life trying to make ends meet. Presented with the opportunity of a lifetime to financially support his family for the rest of their lives, Milos must participate in one last mysterious film. From then on, Milos is drawn into a maelstrom of unbelievable cruelty and mayhem.
2h 3m Horror Mystery Drama
A young man is confined in a mental hospital. Through a flashback we see that he was traumatized as a child, when he and his family were circus performers: he saw his father cut off the arms of his mother, a religious fanatic and leader of the heretical church of Santa Sangre ("Holy Blood"), and then commit suicide. Back in the present, he escapes and rejoins his surviving and armless mother.
1h 53m Crime Horror Thriller Drama
When Ann, husband George, and son Georgie arrive at their holiday home they are visited by a pair of polite and seemingly pleasant young men. Armed with deceptively sweet smiles and some golf clubs, they proceed to terrorize and torture the tight-knit clan, giving them until the next day to survive.
1h 29m Horror
As he helps a young artist with her upcoming exhibition, the owner of a mannequin shop's deadly, suppressed desires come to the surface.
1h 45m Drama Thriller Horror
Beautiful young manicurist Carole suffers from androphobia (the pathological fear of interaction with men). When her sister and roommate, Helen, leaves their London flat to go on an Italian holiday with her married boyfriend, Carole withdraws into her apartment. She begins to experience frightful hallucinations, her fear gradually mutating into madness.
24.
A Tale of Two Sisters (2003)
1h 55m Drama Horror Mystery
A recently released patient from a mental institution returns home with her sister, only to face disturbing events between her stepmother and the ghosts haunting their house- all of which are connected to a dark past in the family's history.
1h 13m Horror Thriller
An unnamed doctor has always had everything he's ever wanted, but that has only made him develop more extreme and depraved needs. He kidnaps a young couple in the prime of their life together and forces them into a game of torment that slowly extinguishes their hopes for survival.
explore
Check out more list from our community