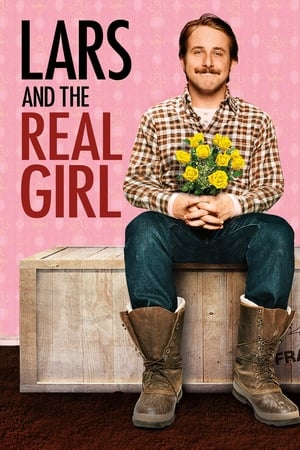 10 Best Movies Like Lars And The Real Girl ...
If you liked this film , you will for sure love these too! In this selection we highlight some of the best films that share a very similar premise to 'Lars and the Real Girl', and are worth checking out.
1h 48m Comedy Romance
Jenna is a pregnant, unhappily married waitress in the deep south. She meets a newcomer to her town and falls into an unlikely relationship as a last attempt at happiness.
2.
All the Real Girls (2003)
1h 48m Drama Romance
In a sleepy little mill town in North Carolina, Paul is the town Romeo. But when his best friend's sister returns home from boarding school, he finds himself falling for her innocent charm. In spite of her lack of experience and the violent protests of her brother, the two find themselves in a sweet, dreamy and all-consuming love.
1h 52m Comedy Drama Romance
In the small town of Mumford, a psychologist of the same name moves in and quickly becomes very popular, despite a questionable past.
20m
Magic for Beginners examines the mythologies found in fan culture, from longing to obsession to psychic connections. The need for such connections (whether real or imaginary) as well as the need for an emotional release that only fantasy can deliver are explored.
1h 44m Comedy Romance Fantasy Drama
Calvin is a young novelist who achieved phenomenal success early in his career but is now struggling with his writing – as well as his romantic life. Finally, he makes a breakthrough and creates a character named Ruby who inspires him. When Calvin finds Ruby, in the flesh, sitting on his couch about a week later, he is completely flabbergasted that his words have turned into a living, breathing person.
2h 3m Comedy Drama Romance
Drew Baylor is fired after causing his shoe company to lose hundreds of millions of dollars. To make matters worse, he's also dumped by his girlfriend. On the verge of ending it all, Drew gets a new lease on life when he returns to his family's small Kentucky hometown after his father dies. Along the way, he meets a flight attendant with whom he falls in love.
7.
The Station Agent (2003)
1h 28m Drama Comedy
When his only friend dies, a man born with dwarfism moves to rural New Jersey to live a life of solitude, only to meet a chatty hot dog vendor and a woman dealing with her own personal loss.
8.
Mozart and the Whale (2005)
1h 32m Drama Comedy Romance
A love story between two savants with Asperger's syndrome, a kind of autism, whose conditions sabotage their budding relationship.
1h 42m Comedy Drama Romance
Andrew returns to his hometown for the funeral of his mother, a journey that reconnects him with past friends. The trip coincides with his decision to stop taking his powerful antidepressants. A chance meeting with Sam - a girl also suffering from various maladies - opens up the possibility of rekindling emotional attachments, confronting his psychologist father, and perhaps beginning a new life.
1h 57m Drama Romance
Henry Hart is a young gay artist living in New York City. When his grandfather has a stroke, Henry puts his career on hold and returns home to the small town of Big Eden, Montana, to care for him. While there, Henry hopes to strike up a romance with Dean Stewart, his high-school best friend for whom he still has feelings. But he's surprised when he finds that Pike, a quiet Native American who owns the local general store, may have a crush on him.
explore
Check out more list from our community