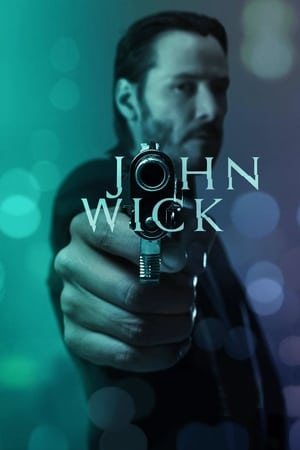 31 Best Movies Like John Wick ...
If you liked this movie , you will probably love these too! In this list we highlight some of the best films that share a very similar premise to '', and are worth checking out.
1.
John Wick: Chapter 3 – Parabellum (2019)
2h 10m Action Thriller Crime
Super-assassin John Wick returns with a $14 million price tag on his head and an army of bounty-hunting killers on his trail. After killing a member of the shadowy international assassin's guild, the High Table, John Wick is excommunicado, but the world's most ruthless hit men and women await his every turn.
2.
John Wick: Chapter Two (2017)
2h 2m Thriller Action Crime
John Wick is forced out of retirement by a former associate looking to seize control of a shadowy international assassins' guild. Bound by a blood oath to aid him, Wick travels to Rome and does battle against some of the world's most dangerous killers.
2h 12m Thriller Action Crime
McCall believes he has put his mysterious past behind him and dedicated himself to beginning a new, quiet life. But when he meets Teri, a young girl under the control of ultra-violent Russian gangsters, he can't stand idly by – he has to help her. Armed with hidden skills that allow him to serve vengeance against anyone who would brutalize the helpless, McCall comes out of his self-imposed retirement and finds his desire for justice reawakened. If someone has a problem, if the odds are stacked against them, if they have nowhere else to turn, McCall will help. He is The Equalizer.
1h 33m Action Thriller Crime
Arthur Bishop is a 'mechanic' - an elite assassin with a strict code and unique talent for cleanly eliminating targets. It's a job that requires professional perfection and total detachment, and Bishop is the best in the business. But when he is ordered to take out his mentor and close friend Harry, Bishop is anything but detached.
2h 4m Action Crime Drama
When undercover FBI agent Frank Castle's wife and son are slaughtered, he becomes 'the Punisher' -- a ruthless vigilante willing to go to any length to avenge his family.
2h 26m Action Drama Thriller
Jaded ex-CIA operative John Creasy reluctantly accepts a job as the bodyguard for a 10-year-old girl in Mexico City. They clash at first, but eventually bond, and when she's kidnapped he's consumed by fury and will stop at nothing to save her life.
2h 30m Action Crime Thriller
After fighting his way through an apartment building populated by an army of dangerous criminals and escaping with his life, SWAT team member Rama goes undercover, joining a powerful Indonesian crime syndicate to protect his family and uncover corrupt members of his own force.
8.
The Raid: Redemption (2011)
1h 29m Action Thriller Drama
A genetically engineered assassin with deadly aim, known only as "Agent 47" eliminates strategic targets for a top-secret organization. But when he's double-crossed, the hunter becomes the prey as 47 finds himself in a life-or-death game of international intrigue.
1h 28m Action Thriller Crime
Chev Chelios, a hit man wanting to go straight, lets his latest target slip away, then he awakes the next morning to a phone call that informs him he has been poisoned and has only an hour to live unless he keeps adrenaline coursing through his body while he searches for an antidote.
11.
Kill Bill: Vol. 1 (2003)
1h 51m Action Crime
An assassin is shot by her ruthless employer, Bill, and other members of their assassination circle – but she lives to plot her vengeance.
1h 34m Action Thriller
While vacationing with a friend in Paris, an American girl is kidnapped by a gang of human traffickers intent on selling her into forced prostitution. Working against the clock, her ex-spy father must pull out all the stops to save her. But with his best years possibly behind him, the job may be more than he can handle.
13.
Mechanic: Resurrection (2016)
1h 38m Action Crime Thriller
Arthur Bishop thought he had put his murderous past behind him when his most formidable foe kidnaps the love of his life. Now he is forced to travel the globe to complete three impossible assassinations, and do what he does best, make them look like accidents.
53m Action & Adventure Crime Drama
A former Marine out to punish the criminals responsible for his family's murder finds himself ensnared in a military conspiracy.
2h 10m Crime Drama Thriller Action
When a gunman takes five lives with six shots, all evidence points to the suspect in custody. On interrogation, the suspect offers up a single note: "Get Jack Reacher!" So begins an extraordinary chase for the truth, pitting Jack Reacher against an unexpected enemy, with a skill for violence and a secret to keep.
16.
The Boondock Saints (1999)
1h 48m Action Thriller Crime
Tired of the crime overrunning the streets of Boston, Irish Catholic twin brothers Conner and Murphy are inspired by their faith to cleanse their hometown of evil with their own brand of zealous vigilante justice. As they hunt down and kill one notorious gangster after another, they become controversial folk heroes in the community. But Paul Smecker, an eccentric FBI agent, is fast closing in on their blood-soaked trail.
17.
The Accountant (2016)
2h 8m Crime Thriller Drama
As a math savant uncooks the books for a new client, the Treasury Department closes in on his activities and the body count starts to rise.
1h 58m Thriller Action Crime Drama
In New York City, a crime lord's right-hand man is seduced by a woman seeking retribution.
1h 50m Action Thriller Crime
Doormat Wesley Gibson discovers that his recently murdered father – who Wesley never knew – belonged to a secret guild of assassins. After a leather-clad sexpot drafts Wesley into the society, he hones his innate killing skills and turns avenger.
20.
Hitman: Agent 47 (2015)
1h 36m Action Crime Thriller
An assassin teams up with a woman to help her find her father and uncover the mysteries of her ancestry.
1h 34m Action Crime Thriller
After a former elite agent rescues a 12-year-old Chinese girl who's been abducted, they find themselves in the middle of a standoff between Triads, the Russian Mafia and high-level corrupt New York City politicians and police.
1h 54m Action Drama Thriller Crime
Brooklyn mobster and prolific hit man Jimmy Conlon has seen better days. Longtime best friend of a mob boss, Jimmy is haunted by the sins of his past—as well as a dogged police detective who's been one step behind Jimmy for 30 years. But when Jimmy's estranged son becomes a target, Jimmy must make a choice between the crime family he chose and the real family he abandoned long ago. Now, with nowhere safe to turn, Jimmy has just one night to figure out exactly where his loyalties lie and to see if he can finally make things right.
1h 32m Thriller Crime Action
When a Las Vegas bodyguard with lethal skills and a gambling problem gets in trouble with the mob, he has one last play… and it's all or nothing.
24.
Punisher: War Zone (2008)
1h 42m Action Crime
Waging his one-man war on the world of organized crime, ruthless vigilante-hero Frank Castle sets his sights on overeager mob boss Billy Russoti. After Russoti is left horribly disfigured by Castle, he sets out for vengeance under his new alias: Jigsaw. With the "Punisher Task Force" hot on his trail and the FBI unable to take Jigsaw in, Frank must stand up to the formidable army that Jigsaw has recruited before more of his evil deeds go unpunished.
25.
The Man from Nowhere (2010)
1h 59m Action Thriller Crime
His only friend called him 'the man from nowhere'... Taesik, a former special agent becomes a loner after losing his wife in a miserable accident and lives a bitter life running a pawnshop. He only has a few customers and a friend named Somi, a little girl next door. As Taesik spends more and more time with Somi, he gets attached to her. Then Somi is kidnapped by a gang, and as Taesik tries to save Somi by becoming deeply associated with the gang his mysterious past is revealed...
2h 4m Action Thriller Adventure Crime
Hired by a powerful member of the Russian mafia to avenge an FBI sting that left his brother dead, a psychopathic hitman known only as The Jackal proves an elusive target for the people charged with the task of bringing him down: a deputy FBI director, a Russian MVK Major, and a jailed IRA terrorist who can recognize him.
1h 40m Action Thriller
Phil Broker is a former DEA agent who has gone through a crisis after his action against a biker gang went horribly wrong and it cost the life of his boss' son. He is recently widowed and is left with a 9-years-old daughter, Maddy. He decides to quit the turbulent and demanding life of thrill for Maddy's sake and retires to a small town. His daughter fights off a boy who was bullying her at school and this sets in motion a round of events that end in his direct confrontation with the local Meth drug lord. His past history with the biker gang also enters the arena, making matters more complex. But he has a mission in his mind to protect his daughter and he is ready to pay any cost that it demands.
1h 58m Action Crime Drama
When a retiring assassin realizes that he is the target of a hit, he winds up back in the game going head to head with a gang of younger, ruthless killers.
1h 56m Action Adventure Thriller
Based on a shocking true story, Killer Elite pits two of the world's most elite operatives—Danny, an ex-special ops agent and Hunter, his longtime mentor—against the cunning leader of a secret military society. Covering the globe from Australia to Paris, London and the Middle East, Danny and Hunter are plunged into a highly dangerous game of cat and mouse—where the predators become the prey.
1h 43m Action Thriller
FBI agent Jack Crawford is out for revenge when his partner is killed and all clues point to the mysterious assassin Rogue. But when Rogue turns up years later to take care of some unfinished business, he triggers a violent clash of rival gangs. Will the truth come out before it's too late? And when the dust settles, who will remain standing?
explore
Check out more list from our community