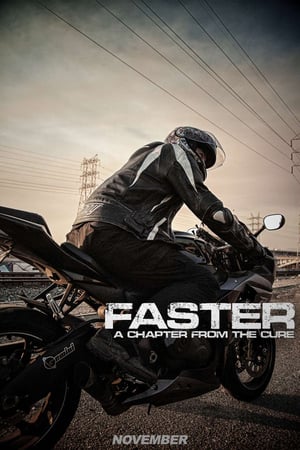 14 Best Movies Like Faster ...
If you liked this film , you will definitely love these too! In this list we highlight some of the best films that share a very similar premise to 'Faster', and are worth checking out.
1h 45m Action Crime Drama Thriller
Nick Hume is a mild-mannered executive with a perfect life, until one gruesome night he witnesses something that changes him forever. Transformed by grief, Hume eventually comes to the disturbing conclusion that no length is too great when protecting his family.
1h 42m Action Drama Thriller Crime
Remake of the British classic. Jack Carter, a mob enforcer living in Las Vegas, travels back to his hometown of Seattle for his brother's funeral. During this visit, Carter realizes that the death of his brother was not accidental, but a murder. With this knowledge, Carter sets out to kill all those responsible.
1h 53m Crime Drama Action Thriller
Los Angeles, 1949. Ruthless, Brooklyn-born mob king Mickey Cohen runs the show in this town, reaping the ill-gotten gains from the drugs, the guns, the prostitutes and — if he has his way — every wire bet placed west of Chicago. And he does it all with the protection of not only his own paid goons, but also the police and the politicians who are under his control. It's enough to intimidate even the bravest, street-hardened cop… except, perhaps, for the small, secret crew of LAPD outsiders led by Sgt. John O'Mara and Jerry Wooters who come together to try to tear Cohen's world apart.
2h 2m Action Crime Drama Thriller
Joey Gazelle is a low level mobster whose job it is to dispose of "hot" guns from mob killings. But Joey has been hiding these guns in the drywall of his basement, instead of tossing them in the river. When Joey's son and his best friend, Oleg, witness Joey hiding some guns from a botched drug deal, Oleg steals one of the guns and shoots his abusive stepfather with it. Things are bad enough, but Oleg's stepfather happens to be the nephew of a psychotic Russian mob boss, who happens to be in business with Joey's crew on a gasoline scam. But now Joey's got a dirty cop from the botched drug deal on his case, not to mention the hot .38 out there on the street. As well as Oleg, who can connect Joey to the gun. And if Joey manages to make it through the night, he's still got to answer to his wife.
5.
Marked for Death (1990)
1h 34m Action Crime
Just retired from the Drug Enforcement Agency, John Hatcher returns to his hometown and quickly discovers that drugs have infiltrated his old neighborhood. Determined to drive the dealers out, Hatcher crosses paths with a ferocious Jamaican drug lord who vows that Hatcher and his family are now marked for death.
1h 57m Drama Crime Thriller
Charly Matteï has turned his back on his life as an outlaw. For the last three years, he's led a peaceful life devoting himself to his wife and two children. Then, one winter morning, he's left for dead in the parking garage in Marseille's Old Port, with 22 bullets in his body. Against all the odds, he doesn't die...
1h 50m Action Drama Thriller Crime
John "Breacher" Wharton leads an elite DEA task force that takes on the world's deadliest drug cartels. When the team successfully executes a high-stakes raid on a cartel safe house, they think their work is done – until, one-by-one, the team members mysteriously start to be eliminated. As the body count rises, everyone is a suspect.
8.
Out of the Furnace (2013)
1h 56m Thriller Drama Crime
Two brothers live in the economically-depressed Rust Belt, when a cruel twist of fate lands one in prison. His brother is then lured into one of the most violent crime rings in the Northeast.
9.
Out for Justice (1991)
1h 31m Action Crime
Gino Felino is an NYPD detective from Brooklyn who knows everyone and everything in his neighborhood. Killing his partner was someone's big mistake... because he's now out for justice.
1h 33m Action Thriller Crime
Arthur Bishop is a 'mechanic' - an elite assassin with a strict code and unique talent for cleanly eliminating targets. It's a job that requires professional perfection and total detachment, and Bishop is the best in the business. But when he is ordered to take out his mentor and close friend Harry, Bishop is anything but detached.
1h 28m Action Thriller Crime
Chev Chelios, a hit man wanting to go straight, lets his latest target slip away, then he awakes the next morning to a phone call that informs him he has been poisoned and has only an hour to live unless he keeps adrenaline coursing through his body while he searches for an antidote.
1h 43m Thriller Crime Drama Action
An elderly ex-serviceman and widower looks to avenge his best friend's murder by doling out his own form of justice.
1h 49m Thriller Action Drama Crime
When his brother-in-law runs afoul of a drug lord, family man Chris Farraday turns to a skill he abandoned long ago—smuggling—to repay the debt. But the job goes wrong, and Farraday finds himself wanted by cops, crooks and killers alike.
14.
Assassination Games (2011)
1h 41m Action
Brazil is a contract killer, willing to take any job if the price is right. Flint left the assassin game when a ruthless drug dealer's brutal attack left his wife in a coma. When a contract is put out on the same coldblooded drug dealer, both Brazil and Flint want him dead – one for the money, the other for revenge. With crooked Interpol agents and vicious members of the criminal underworld hot on their trail, these two assassins reluctantly join forces to quickly take out their target before they themselves are terminated.
explore
Check out more list from our community