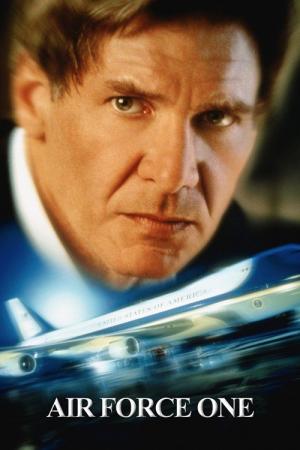 30 Best Movies Like Air Force One ...
If you liked this movie , you will for sure love these too! In this collection we highlight some of the best films that share a very similar mood to '', and are worth checking out.
1.
Olympus Has Fallen (2013)
2h Action Thriller
When the White House (Secret Service Code: "Olympus") is captured by a terrorist mastermind and the President is kidnapped, disgraced former Presidential guard Mike Banning finds himself trapped within the building. As the national security team scrambles to respond, they are forced to rely on Banning's inside knowledge to help retake the White House, save the President and avert an even bigger disaster.
2.
White House Down (2013)
2h 11m Action Drama Thriller
Capitol Policeman John Cale has just been denied his dream job with the Secret Service of protecting President James Sawyer. Not wanting to let down his little girl with the news, he takes her on a tour of the White House, when the complex is overtaken by a heavily armed paramilitary group. Now, with the nation's government falling into chaos and time running out, it's up to Cale to save the president, his daughter, and the country.
1h 56m Action Adventure Crime
Los Angeles SWAT cop Jack Traven is up against bomb expert Howard Payne, who's after major ransom money. First it's a rigged elevator in a very tall building. Then it's a rigged bus--if it slows, it will blow, bad enough any day, but a nightmare in LA traffic. And that's still not the end.
1h 43m Action Thriller
This action-packed thriller takes place on the soon-to-be-decommissioned USS Missouri. Disgruntled ex-CIA operative Strannix, his assistant Krill and their group of terrorists seize the battleship with nuclear blackmail in mind. They've planned for every contingency but ignore the ship's cook, former Navy SEAL Casey Ryback -- an error that could be fatal.
5.
London Has Fallen (2016)
1h 39m Action Thriller
In London for the Prime Minister's funeral, Mike Banning discovers a plot to assassinate all the attending world leaders.
1h 57m Drama Action Thriller Crime
When CIA Analyst Jack Ryan interferes with an IRA assassination, a renegade faction targets Jack and his family as revenge.
7.
Clear and Present Danger (1994)
2h 21m Action Drama Thriller
CIA Analyst Jack Ryan is drawn into an illegal war fought by the US government against a Colombian drug cartel.
2h 11m Action Thriller
NYPD cop John McClane's plan to reconcile with his estranged wife is thrown for a serious loop when, minutes after he arrives at her office, the entire building is overtaken by a group of terrorists. With little help from the LAPD, wisecracking McClane sets out to single-handedly rescue the hostages and bring the bad guys down.
9.
Executive Decision (1996)
2h 13m Action Adventure Drama Thriller
Terrorists hijack a 747 inbound to Washington D.C., demanding the release of their imprisoned leader. Intelligence expert David Grant (Kurt Russell) suspects another reason and he is soon the reluctant member of a special assault team that is assigned to intercept the plane and hijackers.
1h 46m Action Thriller Mystery
Bill Marks is a burned-out veteran of the Air Marshals service. He views the assignment not as a life-saving duty, but as a desk job in the sky. However, today's flight will be no routine trip. Shortly into the transatlantic journey from New York to London, he receives a series of mysterious text messages ordering him to have the government transfer $150 million into a secret account, or a passenger will die every 20 minutes.
2h 17m Action Adventure Thriller
FBI chemical warfare expert Stanley Goodspeed is sent on an urgent mission with a former British spy, John Patrick Mason, to stop Gen. Francis X. Hummel from launching chemical weapons on Alcatraz Island into San Francisco. Gen. Hummel demands $100 million in war reparations to be paid to the families of slain servicemen who died on covert operations. After their SEAL team is wiped out, Stanley and John deal with the soldiers on their own.
2h 4m Action Thriller
Off-duty cop John McClane is gripped with a feeling of déjà vu when, on a snowy Christmas Eve in the nation's capital, terrorists seize a major international airport, holding thousands of holiday travelers hostage. Renegade military commandos led by a murderous rogue officer plot to rescue a drug lord from justice and are prepared for every contingency except one: McClane's smart-mouthed heroics.
1h 38m Action Thriller
A heroic high school teacher leads a band of students trapped in school by violent drug-runners.
14.
Fire Down Below (1997)
1h 45m Action Adventure Crime Thriller Drama
When an EPA representative is murdered in a small Appalachian community, EPA undercover agent Jack Taggart is sent in—posing as a handyman working with a Christian relief agency—to determine what happened.
15.
In the Line of Fire (1993)
2h 8m Action Drama Thriller Crime Mystery
Veteran Secret Service agent Frank Horrigan is a man haunted by his failure to save President Kennedy while serving protection detail in Dallas. Thirty years later, a man calling himself "Booth" threatens the life of the current President, forcing Horrigan to come back to protection detail to confront the ghosts from his past.
16.
Aurora: Operation Intercept (1995)
1h 34m Action
There have been two mysterious plane crashes in only 48 hours. The aircraft suddenly lose control and crash, killing everyone aboard. A woman of Russian descent, Francesca Zaborszin, the daughter of a slain Federal investigator, claims responsibility for the crashes. She believes her father was killed by the FBI as part of a cover-up operation and wishes to avenge his death by threatening to down more aircraft using the same electromagnetic pulse method. She also intends to crash a stolen military jet into the White House. There's no time to ground the planes: just enough time to try to stop her.
1h 24m Action Adventure Thriller
An infamous terrorist has evaded capture for a long time by being extremely clever and ruthless. Things get interesting when he hijacks a plane carrying famous security expert John Cutter, who isn't about to stand this sort of thing.
1h 25m Action
When the top secret prototype of the Nova Stealth fighter has been stolen, the Pentagon launches big alarm; the plane shouldn't come into hostile hands...
1h 35m Action Adventure Thriller
Rebels seize control of the hotel where a Marine sniper and his wife are staying. Can he save the day?
1h 41m Action Drama Thriller
A crazed Vietnam vet bomber hijacks a Boeing 707 in this disaster film filled with the usual early '70s stereotypes, and demands to be taken to Russia.
1h 30m Action Thriller
A commercial jet plane has been hijacked by a group of terrorists who don't realize that a U.S. Air Marshal, Brett Prescott (Dean Cochran), is among the passengers. The fate of dozens of people lies in the hands of Prescott, who must forge a one-man war against the hijackers destructive plans.
23.
The Devil's Own (1997)
2h 24m Drama Mystery Thriller Horror
Aspiring Florida defense lawyer Kevin Lomax accepts a job at a New York law firm. With the stakes getting higher every case, Kevin quickly learns that his boss has something far more evil planned.
24.
Airport '77 (1977)
1h 54m Action Adventure Drama Thriller
Flight 23 has crashed in the Bermuda Triangle after a hijacking gone wrong. Now the surviving passengers must brave panic, slow leaks, oxygen depletion, and more while attempting a daring plan, all while 200 feet underwater.
1h 34m Action
A group of terrorists, led by a Brit and a psycho (in a great performance by "Rowdy" Roddy Piper) take control of the Hoover Dam and demand $25 million or they will kill civilians and dam workers they have taken hostage. But the terrorists didn't count on Sheriff Jacob Harper, (Don "The Dragon" Wilson), an ex-Army Ranger whose father is one of the hostages. But after the FBI takes over the the crisis, and relieves him of his duties, he must take on the terrorists by himself and save his father and any hostages that are still alive.
1h 55m Action Drama Mystery Thriller
U.S. Marshall John Kruger erases the identities of people enrolled in the Witness Protection Program. His current assignment is to protect Lee Cullen, who's uncovered evidence that the weapons manufacturer she works for has been selling to terrorist groups. When Kruger discovers that there's a corrupt agent within the program, he must guard his own life while trying to protect Lee's.
28.
Deadly Outbreak (1995)
29.
The Delta Force (1986)
2h 9m Action Thriller Adventure
A 707 aircraft jetliner, en route from Athens to Rome and then to New York City, is hijacked by Lebanese terrorists, who demand that the pilot take them to Beirut. What the terrorists don't realize is that an elite team of commandos have been called in to eliminate all terrorists on the jetliner.
explore
Check out more list from our community