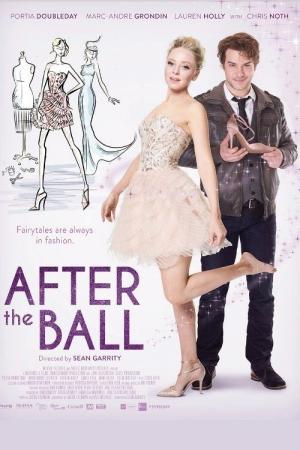 13 Best Movies Like After The Ball ...
If you liked this one , you will probably love these too! In this selection we highlight some of the best films that share a very similar mood to 'After the Ball', and are worth checking out.
1.
Kissing Cousins (2008)
2.
Good Intentions (2010)
1h 25m Comedy
Meet Etta Milford. Loving Wife. Doting Mother. Armed Robber. Etta's husband constantly blows their money on make-shift inventions. When she decides to secretly take "investment" matters into her own hands - things quickly go awry! With their savings gone, her husband suspicious, and their children out of control, Etta concocts a scheme to get back their money and save her family.
7.
Confessions of a Shopaholic (2009)
1h 44m Comedy Romance
In the glamorous world of New York City, Rebecca Bloomwood is a fun-loving girl who is really good at shopping-a little too good, perhaps. She dreams of working for her favorite fashion magazine, but can't quite get her foot in the door-until ironically, she snags a job as an advice columnist for a financial magazine published by the same company.
8.
Women Who Flirt (2014)
1h 37m Comedy Romance
When Zhang Hui is told by long-time best friend Xiao Gong that he has a new girlfriend, she is determined to learn new tricks to gain him back. Based on the novel written by Luo Fuman, "Everyone Loves Tender Women".
9.
A Cinderella Story (2004)
1h 35m Comedy
Routinely exploited by her wicked stepmother, the downtrodden Samantha Montgomery is excited about the prospect of meeting her Internet beau at the school's Halloween dance.
10.
Changing Sides (2008)
1h 40m Horror Drama Crime Mystery
A father suspects his son to be a murderer...or is he just paranoid and trying to cover up his own past which involves his wife being killed in a fire?
13.
Today's Special (2009)
1h 39m Comedy Romance
Young Manhattan chef Samir rediscovers his heritage and passion for life through the enchanting art of cooking Indian food.
explore
Check out more list from our community