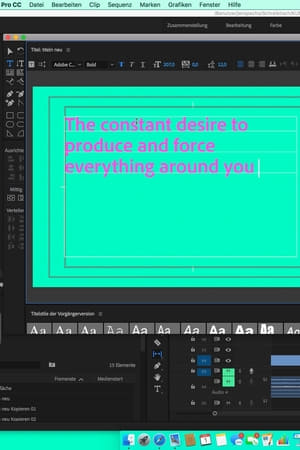 28 Best Movies Like Housebound ...
If you liked this one , you will for sure love these too! In this list we highlight some of the best films that share a very similar mood to '', and are worth checking out.
1h 34m Horror Thriller Mystery
A brother and sister are sent to their grandparents' remote Pennsylvania farm for a week, where they discover that the elderly couple is involved in something deeply disturbing.
1h 35m Horror Thriller Comedy
A bride's wedding night takes a sinister turn when her eccentric new in-laws force her to take part in a terrifying game.
1h 33m Horror Mystery Thriller
A man who suspects his wife is cheating on him begins having nightmarish visions of an evil presence that he believes inhabits his house.
1h 42m Thriller Horror
When the Campbell family moves to upstate Connecticut, they soon learn that their charming Victorian home has a disturbing history: not only was the house a transformed funeral parlor where inconceivable acts occurred, but the owner's clairvoyant son Jonah served as a demonic messenger, providing a gateway for spiritual entities to crossover.
5.
The House at the End of Time (2013)
1h 41m Horror Drama Fantasy Mystery Thriller
The story of Dulce, a mother who has encounters with apparitions inside her old house. She must decipher a mystery that could trigger a prophecy: the death of her family.
1h 35m Horror Thriller Mystery
Set in the Aokigahara Forest, a real-life place in Japan where people go to end their lives. Against this backdrop, a young American woman comes in search of her twin sister, who has mysteriously disappeared.
7.
Paranormal Activity: The Marked Ones (2014)
1h 24m Horror Thriller
Seventeen-year-old Jesse has been hearing terrifying sounds coming from his neighbor's apartment, but when he turns on his camera and sets out to uncover their source, he encounters an ancient evil that won't rest until it's claimed his very soul.
8.
Paranormal Activity (2007)
9.
Ed and His Dead Mother (1993)
1h 33m Comedy Horror
A mourning son makes a deal to reanimate his one year dead mother, however things turn into an unexpected direction.
1h 32m Horror Mystery Thriller
An American nurse living and working in Tokyo is exposed to a mysterious supernatural curse, one that locks a person in a powerful rage before claiming their life and spreading to another victim.
11.
Where Got Ghost? (2009)
1h 42m Comedy Horror
"Where Got Ghost?" is a Horror-Comedy Chinese Movie. 3-in-1 Horror tales told in a good old comedy fashion.
12.
Grave Encounters (2011)
1h 33m Thriller Horror
A crew from a paranormal reality television show lock themselves in a haunted psychiatric hospital. They search for evidence of paranormal activity as they shoot what ends up becoming their final episode.
13.
The Amityville Horror (2005)
1h 30m Horror
This hair-raising remake of the 1979 horror hit depicts the ordeal of the Lutz clan, whose new home has a gory past and a legacy of demons. Before long, the family patriarch is plagued by nightmares and his daughter is seeing phantoms.
1h 30m Thriller Horror
A young woman recuperating at her father's run-down home after a tragic accident soon encounters a terrifying presence with a connection to her long-deceased mother.
1h 27m Horror
Before boxes are unpacked in their new home, newlyweds Tim and Emily, find themselves playing a very creepy game of hide and seek with a vengeful spirit.
1h 55m Horror Mystery
It sounded like just another urban legend: A videotape filled with nightmarish images, leading to a phone call foretelling the viewer's death in exactly seven days. As a newspaper reporter, Rachel Keller was naturally skeptical of the story, until four teenagers all met with mysterious deaths exactly one week after watching just such a tape. Allowing her investigative curiosity to get the better of her, Rachel tracks down the video... and watches it. Now she has just seven days to unravel the mystery of the Ring.
1h 39m Horror Thriller
Marie, a film producer, returns to her native Russia to find her birth parents. She quickly learns they are dead, and she has inherited their long-empty farmhouse. At the farm, she meets Nicolai, who claims to be her twin brother. Events take a terrifying turn when the two spot a pair of ghastly doppelgangers and the house itself seems to propel them toward a fate they should have met 40 years earlier.
1h 24m Drama Thriller Mystery
Publisher Will Atenton quits a lucrative job in New York to relocate his wife, Libby, and their daughters to a quaint town in New England. However, as they settle into their home the Atentons discover that a woman and her children were murdered there, and the surviving husband is the town's prime suspect. With help from a neighbor who was close to the murdered family, Will pieces together a horrifying chain of events.
19.
The House of the Devil (2009)
1h 35m Horror Mystery
In the 1980s, college student Samantha Hughes takes a strange babysitting job that coincides with a full lunar eclipse. She slowly realizes her clients harbor a terrifying secret.
20.
Diagnosis: Death (2009)
21.
The Valdemar Legacy II: The Forbidden Shadow (2010)
22.
Insidious: Chapter 3 (2015)
1h 37m Horror Drama Thriller
A twisted new tale of terror begins for a teenage girl and her family, and revealing more mysteries of the otherworldly realm, 'The Further'.
23.
Paranormal Activity 3 (2011)
1h 23m Horror Mystery
In 1988, young sisters Katie and Kristi befriend an invisible entity who resides in their home.
1h 40m Horror Mystery
Tensions rise within an asbestos cleaning crew as they work in an abandoned mental hospital with a horrific past that seems to be coming back.
25.
Ring 0: Birthday (2000)
1h 39m Horror Thriller
Taking place thirty years before the events of Ringu, Ringu 0 provides the shocking background story of how the girl on the video became a deadly, vengeful spirit.
1h 50m Drama Horror Thriller
Rachel Keller must prevent evil Samara from taking possession of her son's soul.
27.
The Haunting of Radcliffe House (2014)
1h 35m Mystery Horror
A young family find themselves in serious danger when they move to an isolated haunted house in the Yorkshire Moors.
explore
Check out more list from our community