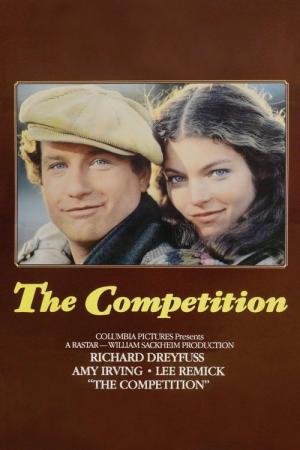 10 Best Movies About Competition ...
If you liked this one , you will for sure love these too! In this selection we highlight some of the best films that share a very similar mood to 'The Competition', and are worth checking out.
2.
Honeysuckle Rose (1980)
1h 59m Drama Music Romance
Buck Bonham is a country singer on the road caught in a romantic triangle with Dyan Cannon and Amy Irving, the daughter of one of his longtime musical sidekick.
3.
The Fabulous Baker Boys (1989)
1h 54m Comedy Drama Music Romance
The lives of two struggling musicians, who happen to be brothers, inevitably change when they team up with a beautiful, up-and-coming singer.
5.
Mr. Holland's Opus (1995)
2h 17m Drama Music Family
In 1965, passionate musician Glenn Holland takes a day job as a high school music teacher, convinced it's just a small obstacle on the road to his true calling: writing a historic opus. As the decades roll by with the composition unwritten but generations of students inspired through his teaching, Holland must redefine his life's purpose.
1h 32m Drama Music Romance
Alchoholic former country singer Mac Sledge makes friends with a young widow and her son. The friendship enables him to find inspiration to resume his career.
7.
The Girl from the Song (2017)
1h 42m Drama Music Romance
A young musician travels to Burning Man, a psychedelic festival in the middle of the Nevada desert, in an attempt to get the impetuous girl he has fallen in love with.
8.
The Turning Point (1977)
1h 59m Drama Romance
When her daughter joins a ballet company, a former dancer is forced to confront her long-ago decision to give up the stage to have a family.
1h 55m Drama Music
A group of 12 teenagers from various backgrounds enroll at the American Ballet Academy in New York to make it as ballet dancers and each one deals with the problems and stress of training and getting ahead in the world of dance.
1h 44m Comedy Drama Romance
Darius Lovehall is a young black poet in Chicago who starts dating Nina Moseley, a beautiful and talented photographer. While trying to figure out if they've got a "love thing" or are just "kicking it," they hang out with their friends, talking about love and sex. Then Nina tests the strength of Darius' feelings and sets a chain of romantic complications into motion.
explore
Check out more list from our community