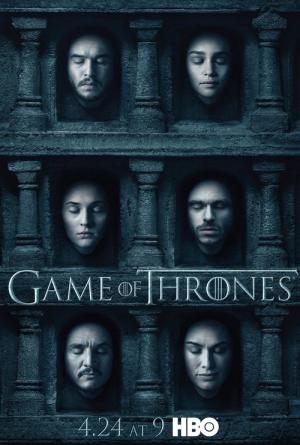 12 Best English Incest Movies ...
If you liked this movie , you will for sure love these too! In this selection we highlight some of the best films that share a very similar premise to 'Game of Thrones', and are worth checking out.
This examination of a famous scandal from the 1970s explores the relationship between Barbara Baekeland and her only son, Antony. Barbara, a lonely social climber unhappily married to the wealthy but remote plastics heir Brooks Baekeland, dotes on Antony, who is homosexual. As Barbara tries to "cure" Antony of his sexuality -- sometimes by seducing him herself -- the groundwork is laid for a murderous tragedy.
1h 37m
Director: Tom Kalin
Screenplay: Howard A. Rodman
Drama
After some years of tension, Richard begins a sexual relationship with his sister Natalie. Now married, the relationship proves dangerously obsessional.
1h 49m
Director, Writer: Stephen Poliakoff
Drama Romance
3.
The Ballad of Jack and Rose (2005)
Jack Slavin is an environmentalist with a heart condition who lives with his daughter, Rose, on an isolated island. While Jack fights against developers who wish to build in the area, he also craves more contact with other people. When he invites his girlfriend, Kathleen, and her sons, Rodney and Thaddius, to move in, Rose is upset. The complicated family dynamics makes things difficult for everyone in the house.
1h 51m
Director, Writer: Rebecca Miller
Drama
4.
Game of Thrones (2011)
Seven noble families fight for control of the mythical land of Westeros. Friction between the houses leads to full-scale war. All while a very ancient evil awakens in the farthest north. Amidst the war, a neglected military order of misfits, the Night's Watch, is all that stands between the realms of men and icy horrors beyond.
1h
Creator: David Benioff
Creator: D. B. Weiss
Sci-Fi & Fantasy Drama Action & Adventure
After a whirlwind romance with a wealthy widower, a naïve bride moves to his family estate but can't escape the haunting shadow of his late wife.
2h 3m
Director: Ben Wheatley
Novel: Daphne du Maurier
Screenplay: Joe Shrapnel
Screenplay: Anna Waterhouse
Screenplay: Jane Goldman
Romance Drama Mystery Thriller
6.
The Cement Garden (1993)
After the death of her husband, the mother of Julie, Jack, Sue and Tom begins to suffer from a mysterious illness. Aware that she is going to have to go into hospital she opens a bank account for the children, so that they can be financially self-sufficient and will be able to avoid being taken into care by the authorities. Unfortunately she also dies and Julie and Jack (the older, teenage children) decide to hide her body in the basement so that they can have free reign of their household. Soon Tom has taken to dressing as a girl whilst Sue has become increasingly reticent, confiding only to her diary, meanwhile Jack and Julie sense an attraction developing for each other. However Julie's new beau, Derek, threatens to unearth the many dark secrets within this family as he becomes increasingly suspicious of Jack.
1h 45m
Director, Writer: Andrew Birkin
Novel: Ian McEwan
Drama
7.
Sister My Sister (1994)
The film is based on a true incident in Le Mans, France in 1933 called the Papin murder case, where two sisters brutally murdered their employer and her daughter. The murder shocked the country, and there was much speculation about the sisters, including allegations that they were having an incestous lesbian affair with each other.
1h 44m
Director: Nancy Meckler
Writer: Wendy Kesselman
Drama Thriller
Three teenagers are confined to an isolated country estate that could very well be on another planet. The trio spend their days listening to endless homemade tapes that teach them a whole new vocabulary. Any word that comes from beyond their family abode is instantly assigned a new meaning. Hence 'the sea' refers to a large armchair and 'zombies' are little yellow flowers. Having invented a brother whom they claim to have ostracized for his disobedience, the uber-controlling parents terrorize their offspring into submission.
1h 38m
Director, Screenplay: Yorgos Lanthimos
Screenplay: Efthymis Filippou
Drama
9.
The Color Purple (1985)
An epic tale spanning forty years in the life of Celie, an African-American woman living in the South who survives incredible abuse and bigotry. After Celie's abusive father marries her off to the equally debasing 'Mister' Albert Johnson, things go from bad to worse, leaving Celie to find companionship anywhere she can. She perseveres, holding on to her dream of one day being reunited with her sister in Africa.
2h 34m
Director: Steven Spielberg
Novel: Alice Walker
Screenplay: Menno Meyjes
Drama
10.
The Postcard Killings (2020)
After suffering a personal tragedy, and desperate for justice, Jacob Kanon, a veteran New York City police detective, embarks on the search for a twisted killer who is leaving a bloody trail of elaborate murders across Europe.
1h 41m
Director: Danis Tanović
Novel: Liza Marklund
Novel: James Patterson
Screenplay: Ellen Brown Furman
Screenplay: Andrew Stern
Drama Thriller
11.
Angels and Insects (1995)
In Victorian England, wealthy patriarch Sir Harald Alabaster invites an impoverished biologist, William Adamson, into his home. There, William tries to continue his work, but is distracted by Alabaster's seductive daughter, Eugenia. William and Eugenia begin a torrid romance, but as the couple become closer, the young scientist begins to realize that dark, disturbing things are happening behind the closed doors of the Alabaster manor.
1h 58m
Director, Screenplay: Philip Haas
Screenplay: Belinda Haas
Story: A.S. Byatt
Drama Romance
After her widowed father dies, deaf teenager Dot moves in with her godparents, Olivia and Paul Deer. The Deers' daughter, Nina, is openly hostile to Dot, but that does not prevent her from telling her secrets to her silent stepsister, including the fact that she wants to kill her lecherous father.
1h 36m
Author: Abdi Nazemian
Author: Micah Schraft
Director: Jamie Babbit
Drama Thriller
explore
Check out more list from our community