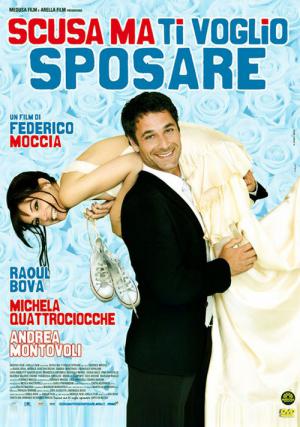 11 Best Girl Seeks Girl ...
If you liked this film , you will probably love these too! In this selection we highlight some of the best films that share a very similar mood to '', and are worth checking out.
A group of thirtysomethings having problems with fidelity gets an opportunity to turn back the clock.
2.
The Four-Faced Liar (2010)
The Four Faced Liar is a story of love and lies for four twenty-somethings looking to find themselves in New York City... A story of love and lies for four twenty-somethings looking to find themselves in New York City. A pair of best friends and a seemingly perfect couple meet at a local Irish pub tucked in the winding streets of the West Village. Through their chance meeting, the four bond and over time all of their relationships with one another morph into love, betrayal and heartbreak for all.
30m Comedy
Six friends in their thirties navigate dating, sexual adventures, and mishaps on their quest to find love.
4.
My Mother Likes Women (2002)
Sofia introduces her three adult daughters to her new lover who is their age and happens to be a woman. The women, in particular Elvira find it extremely difficult to accept their mothers sudden apparent sexual reversal. The news pushes the neurotic Elvira to the point of nervous breakdown. Sol, the youngest daughter, writes a lude rock song about it and performs in front of them at a concert. The daughters plot together on how to get their mothers new girlfriend, a native Czech, and brilliant pianist, out of her life. Their plot goes terribly wrong and turns the film from a light-hearted comedy, into mildly amusing drama.
5.
The Art of Love (2011)
The Art of Love is composed of several chapters, which follows several Parisian couples.
6.
Luke and Brie Are on a First Date (2008)
Luke and Brie are on a first date, but the hazards of this term, and the incessant need for casualness keep their evening ebbing and flowing between flirtations and misunderstandings.
We don't have an overview translated in English. Help us expand our database by adding one.
8.
Co-Ed Confidential (2007)
Co-Ed Confidential is a softcore pornographic cable program that is Cinemax's erotic remake of National Lampoon's Animal House, it is shown on Cinemax After Dark. The series made its premiere in 2007 and has currently had four seasons and 52 episodes and 6 compilations.
A man and a woman who have pledged never to fall in love again meet in a gay bar.
Long-term couple Simon and Jason, along with daddy-ish Cooper and his boy du jour, escape to a mountain cabin for a three-day weekend away from their hectic city lives. Looking to spice up this long-standing tradition, they add a special twist to this years retreat - each of them must invite one attractive single friend to their mountain getaway.
explore
Check out more list from our community