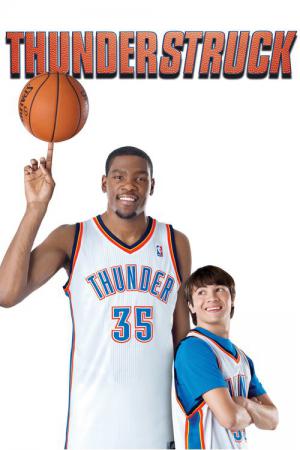 8 Best Big And Hairy Movie ...
If you liked this film , you will for sure love these too! In this collection we highlight some of the best films that share a very similar premise to 'Thunderstruck', and are worth checking out.
1.
Angels in the Outfield (1994)
1h 42m Comedy Drama Family Fantasy
Roger is a foster child whose irresponsible father promises to get his act together when Roger's favourite baseball team, the California Angels, wins the pennant. The problem is that the Angels are in last place, so Roger prays for help to turn the team around. Sure enough, his prayers are answered in the form of angel Al.
1h 38m Drama Family Fantasy
A young man in high school moves in with his Mother to a town in the U.S. Southwest where his father is serving time in prison.
3.
Angel in Training (1999)
1h 29m Fantasy Family
Thirteen-year-old Desi has two big problems: her cartoonist father is being duped by a sexy, money-hungry agent, and she needs to find a date for a friend's birthday party. An apprentice angel is sent to Earth to help Desi deal with the situation.
1h 39m Comedy Family Fantasy
Calvin and his friends, who all live in an orphanage, find old shoes with the faded letters MJ connected to a powerline. One stormy night, they go to get the shoes when Calvin and the shoes are struck by lightning. Calvin now has unbelievable basketball powers and has the chance to play for the NBA.
5.
Field of Dreams (1989)
1h 47m Drama Fantasy
Ray Kinsella is an Iowa farmer who hears a mysterious voice telling him to turn his cornfield into a baseball diamond. He does, but the voice's directions don't stop -- even after the spirits of deceased ballplayers turn up to play.
1h 22m Comedy Family
The Martin kids learn of a magic spell that will take them to the 'mommy market' so they can get a more user friendly model. After giving a few other moms a try, they want their own back. But that is not so easy.
7.
The Skateboard Kid (1993)
1h 23m Family Comedy Fantasy
No one could be more bored than Zack, the new kid in town with no friends in sight. When a gang of hip, skateboarding thrashers start cruising his neighborhood, Zack hopes his luck will change. But they want nothing to do with him. Then Zack makes the discovery of his life: a talking wisecracking, magical skateboard. And suddenly, skateboarding rises to entirely new heights. Written by Concorde - New Horizons.
1h 29m TV Movie Family
Alex Pearson has a lot to learn about teamwork. As the star of the Lemon Oaks hockey team, Alex almost always has his way on and off the ice. That ism until he pulls a stunt so outrageous not even his own coach can give him a pass. His punishment? Suspension from the team, a never-ending list of chores and a job watching his little sister Emily after school.
explore
Check out more list from our community