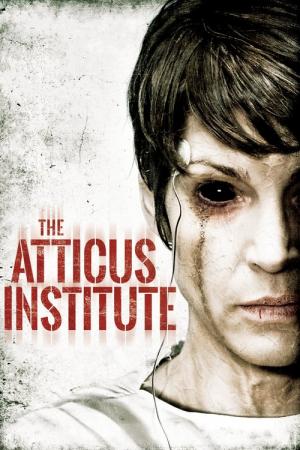 23 Best Atticus Experiment ...
If you liked this film , you will definitely love these too! In this collection we highlight some of the best films that share a very similar premise to '', and are worth checking out.
3.
The Lazarus Effect (2015)
1h 23m Thriller Horror Mystery Science Fiction
Medical researcher Frank, his fiancee Zoe and their team have achieved the impossible: they have found a way to revive the dead. After a successful, but unsanctioned, experiment on a lifeless animal, they are ready to make their work public. However, when their dean learns what they've done, he shuts them down. Zoe is killed during an attempt to recreate the experiment, leading Frank to test the process on her. Zoe is revived -- but something evil is within her.
1h 30m Horror
The story centers on a group of strangers trapped in a time warp house where a terrible event transpired exactly 100 years prior.
5.
Amityville Dollhouse (1996)
1h 33m Horror
A dollhouse that is a replica of the infamous Amityville haunted house is given to a little girl. Soon after, all sorts of horrible unexplained accidents start to happen. The family must work together to fight off the terrifying evil that has inhabited their lives.
1h 25m Horror
When baby Sebastian is born on 12/12/12 everyone around him starts to die. Soon, his mother realizes that her son is the spawn of Hell.
7.
The Ouija Experiment (2013)
8.
Sightings: Heartland Ghost (2002)
The crew of a reality-TV show about the paranormal visits a small Kansas town to investigate a house that may be haunted.
9.
Messengers 2: The Scarecrow (2009)
1h 27m Horror
When new parents Alex and Penny retreat from the city and move into a place outside town, the stress and massive sleep-deprivation caused by their infant has both of them seeing things in the house that may or may not exist. Persistent sightings of a strange woman has each of them wondering if they are suffering from hallucinations, or if their new home holds a dark, supernatural presence. As their fragile grasp on reality spirals into delirium, Alex and Penny find themselves nearly helpless to deal with the horrific truth of what is really going in this house.
12.
2: Voodoo Academy (2012)
Young hot travelers are sidelined by a road blocked with fallen trees, and stop for a night at the mansion belonging to sexy Sebastian. The house has a history of voodoo, mayhem and horror, and new arrivals are fresh meat for the hungry house...
13.
Frankenstein vs. the Creature from Blood Cove (2005)
14.
The Final Patient (2005)
15.
An American Ghost Story (2012)
1h 35m Horror
When Paul, an unemployed writer, decides to rent and live in a house that's rumored to be haunted, he puts his life and his relationships in grave danger as he obsessively attempts to get the story that will finally make his career.
1h 24m Horror
Six young criminals break into hidden catacombs underneath their town and attempt to steal jewelry buried from the "Great Depression" only to find inhabitants guarding the precious belongings. After being trapped in this dark maze of crypts the group tries to escape alive.
1h 22m Horror
A horror film that combines classic monster movie elements set within the backdrop of unpredictable Kansas weather. Start with a mother and her three daughters forced to take shelter from an advancing tornado in a local storm cellar. What is waiting for them underneath is another story entirely.
1h 30m Horror
While researching a local cult, four college students uncover the existence of a supernatural power that may take their lives...and their souls.
21.
The House of Seven Corpses (1974)
1h 30m Horror
A director is filming on location in a house where seven murders were committed. The caretaker warns them not to mess with things they do not understand (the murders were occult related), but the director wants to be as authentic as possible and has his cast re-enact rituals that took place in the house thus summoning a ghoul from the nearby cemetery to bump the whole film crew off one by one.
22.
Children of the Corn: Genesis (2011)
explore
Check out more list from our community