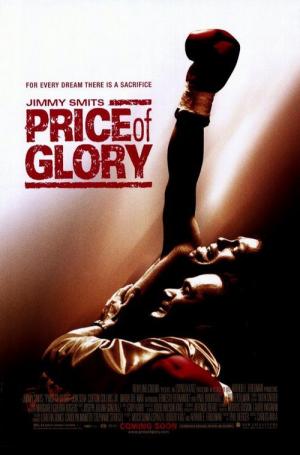 18 Best Aryan ...
If you liked this one , you will definitely love these too! In this selection we highlight some of the best films that share a very similar premise to '', and are worth checking out.
1h 31m Drama
A street smart runner develops an intense rivalry with an equally ambitious wealthy young athlete.
1h 50m Drama
Diana Guzman begins to train as a boxer and achieves impressive success, blazing new trails for female boxers, all while keeping it a secret from her father.
A chronicle of the life of Indian boxer 'Mary Kom' who went through several hardships before audaciously accomplishing her ultimate dream.
Tommy Riley has moved with his dad to Chicago from a 'nice place'. He keeps to himself, goes to school. However, after a street fight he is noticed and quickly falls into the world of illegal underground boxing - where punches can kill.
1h 37m Drama
The coach of a women's swim team parlays her success into an opportunity to build her school's men's golf team.
10.
A Fighting Man (2014)
1h 28m Drama
Two men meet in the ring for a fight that will change their lives.
At the heart of this true story is Damien Oliver, a young jockey who loses his only brother in a tragic racing accident, hauntingly reflecting of the way their father died 27 years earlier. After suffering through a series of discouraging defeats, Damien teams with Irish trainer Dermot Weld, and triumphs at the 2002 Melbourne Cup in one of the most thrilling finales in sporting history.
12.
A Shot at Glory (2000)
1h 44m Drama
Scottish second division football team Kilnockie is taken over by American Pete Cameron. The new owner puts pressure on manager Gordon McLeod to improve the fortunes of the team, and hires first division player Jackie McQuillan.
13.
Shadow Boxing 3. The Final Round (2011)
Champion boxer Artyom Kolchin climbed all conceivable heights and became a national hero. He does not enter the boxing ring any more, rather choosing a coaching job and wild high life, including continuous TV appearances, hanging out and love affairs. One morning his daughter and his wife Vika meet him at home. Vika does not see the Artyom she once fell in love with in him any longer... The externally happy life of Kolchin comes to an end when the boxer he trains is almost killed during a match with the famous Kuerte. Artyom suspects that he used some forbidden technique. To obtain the proof, he has to go to Hong Kong where his long-time friend Vagit Valiev waits for him: he knows something about Kuerte which is not known to anyone else. To win, Artyom will have to enter the ring again.
15.
The Straight Line (2011)
1h 37m Drama
Having suffered as a boy under a brutal Communist-era coach, champion Hungarian gymnast Miklos moves to Canada years later in search of a new start - only to find himself unwittingly perpetuating the very same cycle of abuse among his own pupils.
On these streets everyone is fighting for a way out, but after a lifetime of hard knocks, a down-on-his-luck cage fighter gets the opportunity of a lifetime when he is chosen to compete against the MMA world champion during a massive competition. The stakes are high and the reward great...but should he lose, it will cost him his life.
explore
Check out more list from our community