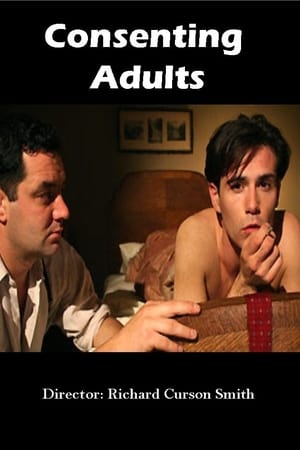 31 Best Wife Swap Movies ...
If you liked this one , you will probably love these too! In this collection we highlight some of the best films that share a very similar mood to '', and are worth checking out.
1h 47m Thriller
A tale about a happily married couple who would like to have children. Tracy teaches infants, Andy's a college professor. Things are never the same after she is taken to hospital and operated upon by Jed, a "know all" doctor.
1h 47m Thriller
As a corporate auditor who works in a number of different offices, Jonathan McQuarry wanders without an anchor among New York's power brokers. A chance meeting with charismatic lawyer Wyatt Bose leads to Jonathan's introduction to The List, an underground sex club. Jonathan begins an affair with a woman known only as S, who introduces Jonathan to a world of treachery and murder.
1h 57m Drama Thriller Romance
Barr is a psychiatrist who falls in love with the sister of one of his clients. She's beautiful and married to a gangster. She hates her husband but is unable to escape from him.
1h 33m Thriller
Alan and Wendy Barnet have been married just long enough for the excitement to have gone out of their relationship, and they're looking for a way to put some spice back in their lives. After placing a personal ad looking for another couple interested in swapping mates, the Barnets are led to the Zebra Lounge, where they meet Jack and Louise Bauer, a pair of seasoned erotic adventurers. While the Barnets find the swinging scene exciting at first, they soon decide it may be doing more harm than good to their marriage. But easing the Bauers out of their lives proves to be neither simple nor safe.
5.
Double Jeopardy (1999)
1h 45m Thriller
A woman framed for her husband's murder suspects he is still alive; as she has already been tried for the crime, she can't be re-prosecuted if she finds and kills him.
2h 4m Crime Drama Mystery Thriller
A big city cop from LA moves to a small town police force and immediately finds himself investigating a murder. Using theories rejected by his colleagues, the cop, John Berlin, meets a young blind woman named Helena, who he is attracted to. Meanwhile, a serial killer is on the loose and only John knows it.
8.
Woman of Desire (1994)
1h 37m Drama Mystery Thriller
A yacht captain, Jack Lynch, is accused of murdering his boss and raping the victim's wife, Christina Ford. Nothing is how it first appears. Jack seeks the help of veteran attorney Walter J. Hill to help prove his innocence.
1h 56m Mystery Thriller
A chess grandmaster is in a big tournament, and when his lover is found painted up and the blood drained out of her body he becomes a chief suspect. After he gets a call from the killer urging him to try and figure out the game, he cooperates with police and a psychologist to try and catch the killer, but doubts linger about the grandmaster's innocence as the string of grisly murders continues.
11.
Mortal Thoughts (1991)
1h 44m Mystery Thriller Drama
A loathsome man ends up dead, but it's not clear who's to blame. If ever a person got what he deserved, it's James Urbanksi, an abusive drunk who steals from his wife, Joyce, and promises her close friend Cynthia Kellogg that she'll be the next target of his rage. At a group outing, James bleeds to death after someone cuts his throat. But because he's such a terrible human being, police aren't sure which of his acquaintances decided to kill him.
1h 39m Mystery Thriller
An artist, framed for the murder of a woman, is drawn into a web of corruption, blackmail and deceit.
13.
A Perfect Murder (1998)
1h 47m Crime Thriller Drama
Millionaire industrialist Steven Taylor is a man who has everything but what he craves most: the love and fidelity of his wife. A hugely successful player in the New York financial world, he considers her to be his most treasured acquisition. But she needs more than simply the role of dazzling accessory.
1h 39m Mystery Thriller
Detective Kyle Bodine falls for Rachel Munro who is trapped in a violent marriage. After shooting her husband, Kyle relucantly agrees to help hide the body, but Kyle's partner is showing an unusual flair for finding clues.
15.
The Negotiator (1998)
2h 20m Action Crime Drama Thriller
The police try to arrest expert hostage negotiator Danny Roman, who insists he's being framed for his partner's murder in what he believes is an elaborate conspiracy. Thinking there's evidence in the Internal Affairs offices that might clear him, he takes everyone in the office hostage and demands that another well-known negotiator be brought in to handle the situation and secretly investigate the conspiracy.
2h 7m Crime Drama Thriller Mystery
Boozer, skirt chaser, careless father. You could create your own list of reporter Steve Everett's faults but there's no time. A San Quentin Death Row prisoner is slated to die at midnight – a man Everett has suddenly realized is innocent.
17.
The January Man (1989)
1h 37m Crime Mystery Thriller Comedy
Nick and Frank Starkey were both policemen. A scandal forced Nick to leave the force, now a serial killer has driven the police to take him back. A web that includes Frank's wife, bribery, and corruption all are in the background as Nick tries to uncover the secret of where the killer will strike next, and finally must lay a trap without the police.
18.
Wild Things: Diamonds in the Rough (2005)
1h 27m Crime Drama Mystery
Two young women will stop at nothing for one to gain a $4 million inheritance of two priceless diamonds, while two detectives try to thwart their plans, but find complications abound.
1h 42m Thriller Comedy Crime Mystery
Police investigate when a man having an affair with his brother's wife disappears suddenly.
1h 30m Crime Thriller Mystery Romance
Stunning trophy wife Rachel Avery is stuck in a cold, loveless marriage with her millionaire husband, Holden. So when Holden goes away on a trip, Rachel hooks up with her close friend Carla, and the two hatch a plan to murder Holden and collect on his vast assets. But the girls don't want to commit the crime themselves, so at a bar they seduce a stranger, Travis Brewer, and convince him to do their bidding.
1h 30m Mystery Thriller
On a beautiful college campus, something ugly is about to be spread around. A bit of gossip that was told is starting to take a frightening turn. Who could it have offended and how far will the person on the other side of the gossip handle the embarrassing situation.
22.
Mulholland Falls (1996)
1h 47m Drama Mystery Thriller Crime
In 1950s Los Angeles, a special crime squad of the LAPD investigates the murder of a young woman.
1h 48m Action Crime Romance Thriller
Nelson Crowe is a CIA operative under the thumb of the Company for a disputed delivery of $50,000 in gold. They blackmail him into working for the Grimes Organization, which is set up as a private company for hire, to blackmail prominent individuals. Crowe, working with Margaret Wells (another former Covert Operations operative), blackmails and bribes a State Supreme Court judge, but the deal sours. One of Crowe's co-workers, Tod Stapp, discovers Crowe's current CIA involvement in a plot to overthrow Grimes, and blackmails him to be cut in on the deal. More blackmail occurs as Wells manipulates Crowe to kill Grimes, then the CIA uses that discovery to blackmail Wells into killing Crowe. Who can you trust???
24.
Under Suspicion (1991)
1h 39m Crime Thriller
In the late 1950s, British police officer Tony Aaron resigns from the force after sleeping with Hazel, wife of the man whose house he was supposed to guard. In his new job as a fake private investigator, he helps couples get divorces by photographing Hazel having "affairs" with the husband. When she is murdered during a job, Tony begins having an affair with the dead man's mistress, Angeline, while trying to prove his innocence.
25.
Extreme Measures (1996)
1h 58m Drama Thriller
Guy Luthan, a British doctor working at a hospital in New York, starts making unwelcome enquiries when the body of a man who died in his emergency room disappears. After the trail leads Luthan to the door of an eminent surgeon at the hospital, Luthan soon finds himself in extreme danger people who want the hospital's secret to remain undiscovered.
1h 46m Mystery Crime Drama Thriller
The gruesome death of a prostitute brings suspicion on one of her clients, James Wayland, a brilliant, self-destructive and epileptic heir to a textile fortune. So detectives Braxton and Kennesaw take Wayland in for questioning, thinking they can break the man. But despite his troubles, Wayland is a master of manipulation, and during the interrogation, he begins to turn the tables on the investigators, forcing them to reveal their own sinister sides.
1h 54m Mystery Thriller Drama Romance Crime
A recently released ex-con gets involved in a fake kidnapping scheme that turns very real.
1h 55m Mystery Thriller Crime
Wes Block is a detective who's put on the case of a serial killer. His victims are young and pretty women, which he rapes and murders. The murders are getting personal when the killer chooses victims who are acquaintances of Block. Even his daughters are threatened.
1h 48m Thriller
San Francisco heiress Page Forrester is brutally murdered in her remote beach house. Her husband Jack is devastated by the crime but soon finds himself accused of her murder. He hires lawyer Teddy Barnes to defend him, despite the fact she hasn't handled a criminal case for many years. There's a certain chemistry between them and Teddy soon finds herself defending the man she loves.
30.
Unlawful Entry (1992)
1h 57m Crime Thriller Mystery
After a break-in at their house, a couple gets help from one of the cops that answered their call. He helps them install the security system, and begins dropping by on short notice and unofficial patrol, and spends a lot of time discussing the couple's problems with the wife. The husband begins wondering if they're getting too much help.
explore
Check out more list from our community