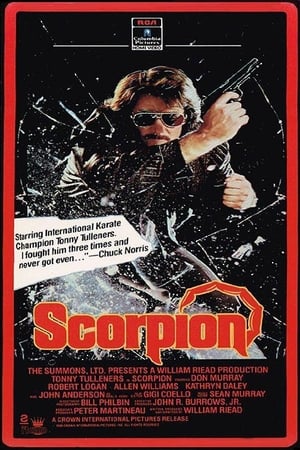 26 Best Tv Shows Like Scorpion ...
If you liked this movie , you will for sure love these too! In this selection we highlight some of the best films that share a very similar mood to '', and are worth checking out.
45m Crime Drama Mystery
Inspired by actual cases and experiences, Numb3rs depicts the confluence of police work and mathematics in solving crime as an FBI agent recruits his mathematical genius brother to help solve a wide range of challenging crimes in Los Angeles from a very different perspective.
1h 30m Crime Drama Mystery
A modern update finds the famous sleuth and his doctor partner solving crime in 21st century London.
43m Crime Drama Mystery
Patrick Jane, a former celebrity psychic medium, uses his razor sharp skills of observation and expertise at "reading" people to solve serious crimes with the California Bureau of Investigation.
45m Action & Adventure Sci-Fi & Fantasy
A drama centered on a high-tech intelligence operative who is enhanced with a super-computer microchip in his brain, and the director of the elite government cyber-security agency who supports him.
5.
Person of Interest (2011)
43m Drama Action & Adventure Crime Sci-Fi & Fantasy
John Reese, former CIA paramilitary operative, is presumed dead and teams up with reclusive billionaire Finch to prevent violent crimes in New York City by initiating their own type of justice. With the special training that Reese has had in Covert Operations and Finch's genius software inventing mind, the two are a perfect match for the job that they have to complete. With the help of surveillance equipment, they work "outside the law" and get the right criminal behind bars.
42m Drama Action & Adventure
20-something Angus MacGyver creates a clandestine organization where he uses his knack for solving problems in unconventional ways to help prevent disasters from happening.
1h Crime Drama Mystery
Dr. Daniel Pierce, a neuroscientist and professor, is recruited to help the federal government crack difficult cases. His intimate knowledge of human behavior and masterful understanding of the mind give him an extraordinary ability to read people, but his eccentric view of the world and less-than-stellar social skills can often interfere with his work.
44m Drama Crime Mystery Sci-Fi & Fantasy
Doctor Henry Morgan, New York City's star medical examiner, has a secret. He doesn't just study the dead to solve criminal cases, he does it to solve the mystery that has eluded him for 200 years—the answer to his own inexplicable immortality. This long life has given Henry remarkable observation skills which impresses his new partner, Detective Jo Martinez. Each week, a new case and their budding friendship will reveal layers of Henry's long and colorful past. Only his best friend and confidant, Abe knows Henry's secret.
43m Drama Mystery Crime
A modern-day drama about a crime-solving duo that cracks the NYPD's most impossible cases. Following his fall from grace in London and a stint in rehab, eccentric Sherlock escapes to Manhattan where his wealthy father forces him to live with his worst nightmare - a sober companion, Dr. Watson.
41m Action & Adventure Drama Sci-Fi & Fantasy
Their mission is simple: Find a cure. Stop the virus. Save the world. When a global pandemic wipes out eighty percent of the planet's population, the crew of a lone naval destroyer must find a way to pull humanity from the brink of extinction.
44m Sci-Fi & Fantasy Comedy Drama
The sleepy Pacific Northwest town of Eureka is hiding a mysterious secret. The government has been relocating the world's geniuses and their families to this rustic town for years where innovation and chaos have lived hand in hand. U.S. Marshal Jack Carter stumbles upon this odd town after wrecking his car and becoming stranded there. When the denizens of the town unleash an unknown scientific creation, Carter jumps in to try to restore order and consequently learns of one of the country's best kept secrets.
42m Crime Drama Action & Adventure
Steve McGarrett returns home to Oahu, in order to find his father's killer. The governor offers him the chance to run his own task force (Five-0). Steve's team is joined by Chin Ho Kelly, Danny "Danno" Williams, and Kono Kalakaua.
45m Crime Action & Adventure Drama
From murder and espionage to terrorism and stolen submarines, a team of special agents investigates any crime that has a shred of evidence connected to Navy and Marine Corps personnel, regardless of rank or position.
43m Drama Crime Mystery
Raymond "Red" Reddington, one of the FBI's most wanted fugitives, surrenders in person at FBI Headquarters in Washington, D.C. He claims that he and the FBI have the same interests: bringing down dangerous criminals and terrorists. In the last two decades, he's made a list of criminals and terrorists that matter the most but the FBI cannot find because it does not know they exist. Reddington calls this "The Blacklist". Reddington will co-operate, but insists that he will speak only to Elizabeth Keen, a rookie FBI profiler.
40m Drama Sci-Fi & Fantasy
Two homicide detectives, Christian Walker and Deena Pilgrim, are assigned to investigate cases involving people with superhuman abilities, referred to as "Powers." Set amidst today's paparazzi culture, Powers asks the questions, what if the world was full of superheroes who aren't actually heroic at all? What if all that power was just one more excuse for mischief, mayhem, murder, and endorsement deals?
43m Crime Drama
A contemporary and culturally resonant drama about a young programmer, Elliot, who suffers from a debilitating anti-social disorder and decides that he can only connect to people by hacking them. He wields his skills as a weapon to protect the people that he cares about. Elliot will find himself in the intersection between a cybersecurity firm he works for and the underworld organizations that are recruiting him to bring down corporate America.
43m Sci-Fi & Fantasy Drama Action & Adventure
Five ordinary people with superhuman physical and mental abilities are brought together to form one extraordinary team of Alphas. Operating within the U.S. Department of Defense, the team investigates cases that point to others with Alpha abilities.
50m Crime Drama
A close-knit anthology series dealing with stories involving malice, violence and murder based in and around Minnesota.
42m Crime Drama Action & Adventure
In Southern California, a beachfront property was seized and turned into a residence for undercover cops. They are all top agents of the DEA, FBI, and Customs and they are living in this house unofficially known as "Graceland". Coming of a new graduating at the top of his class, FBI rookie, Mike Warren, could make the life of a legendary FBI agent Paul Briggs and the others, more complicated or it could reveal the truth. It is based upon actual events.
45m Crime Drama
The FBI's team of Cyber Crime Investigators, headed by Special Agent Avery Ryan, works to solve cases involving the dark-net. Avery, a Special Agent in Charge and esteemed Cyber-Psychologist heads up a team, including Senior Special Agent Elijah Mundo, tasked with solving murders, cyber-theft, hacking, sex offences, and blackmail.
44m Drama
NYC 22 follows six diverse NYPD rookies as they patrol the gritty streets of upper Manhattan. With unique backgrounds, personalities and reasons for being on the force, the new cops will make their share of rookie mistakes while they figure out how to relate to their boss, each other and the people they swore to protect.
22.
The Power of Few (2013)
1h 36m Crime Drama
Spies, cops and armed children cross paths on a day of danger, mystery and possible transformation. Five unusual characters are unknowingly connected to an extraordinary smuggling operation, as religious conspiracy collides with urban crime.
23.
American Odyssey (2015)
45m Drama
In this "Traffic"-like action drama, an international conspiracy explodes when three strangers' lives unexpectedly collide - a female soldier, a corporate lawyer and a political activist.
24.
In the Face of Crime (2010)
1h 31m Science Fiction Thriller TV Movie
Riley is a math genius who is fascinated by math and the universe; his mom is a woman just trying to...
explore
Check out more list from our community