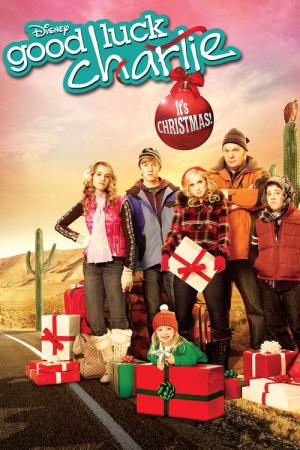 7 Best Tv Shows Like Good Luck Charlie ...
If you liked this one , you will definitely love these too! In this list we highlight some of the best films that share a very similar premise to 'Good Luck Charlie, It's Christmas!', and are worth checking out.
44m Comedy Drama
Set in the charming town of Stars Hollow, Connecticut, the series follows the captivating lives of Lorelai and Rory Gilmore, a mother/daughter pair who have a relationship most people only dream of.
30m Comedy
Growing Pains is an American television sitcom about an affluent family, residing in Huntington, Long Island, New York, with a working mother and a stay-at-home psychiatrist father raising three children together, which aired on ABC from September 24, 1985, to April 25, 1992.
30m Family Comedy Drama
The story of David Hobbs, who has spent the last decade playing the perfect father on one of TV's biggest sitcoms. But when the series ends and his wife resumes her own television career, he finds himself cast in his most challenging role to date: handling the day-to-day needs of three kids who've grown accustomed to not having him around. David soon learns that playing a dad on TV is child's play compared to the real thing.
43m Drama
The trials and tribulations of the very large, colorful and imperfect Braverman family.
5.
Drake & Josh (2004)
27m Comedy
15-year-old Drake and Josh are schoolmates, but not close friends. Drake views Josh as weird and a bit of a goof. So, imagine Drake's shock when he finds out that this "goof" is about to become his new step-brother and roommate when his mother marries Josh's father. A spin off of The Amanda Show.
30m Comedy Family
James "Jimmy" Chance is a clueless 24-year-old who impregnates a serial killer during a one-night-stand. Earning custody of his daughter after the mother is sentenced to death, Jimmy relies on his oddball but well-intentioned family for support in raising the child.
22m Comedy
The daily mishaps of a married woman and her semi-dysfunctional family and their attempts to survive life in general in the city of Orson, Indiana.
explore
Check out more list from our community