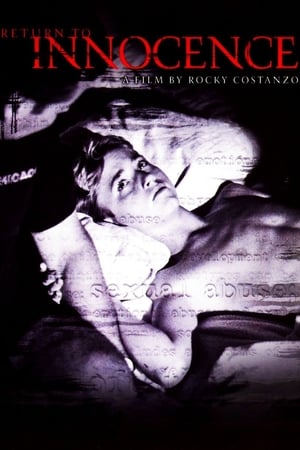 17 Best Return To Innocence ...
If you liked this film , you will for sure love these too! In this collection we highlight some of the best films that share a very similar mood to '', and are worth checking out.
On the surface Henrik and Nina Christofferson are an ordinary family living happily. But they have a problem. Their daughter, Stine, a difficult 14 year old, has a habit of telling lies in class. When Stine accuses her father of sexual abuse, and is believed by seemingly eager social workers, their family is thrust into crisis. Could Henrik have done it? And when Stine prepares to return home, the ugly side of family life is exposed.
4.
A Hole in My Heart (2004)
5.
The Heart Is Deceitful Above All Things (2004)
1h 38m Drama
Young Jeremiah lives in a stable environment with loving foster parents until the day his troubled mother, Sarah, returns to claim him. Jeremiah becomes swept up in his mother's dangerous world of drugs, seedy hotels, strip joints and revolving lovers. Salvation comes in the form of the boy's ultrareligious grandparents, but soon Jeremiah's mother returns. Maternal love binds the pair together on the road until Sarah's desperate and depraved lifestyle finally consumes her.
1h 56m Drama
Rich L.A. party brat Tim spins into a cycle of despair after his parents divorce, and trying to fill the void with drugs and trouble only buys him a ticket to an asylum. But with the help of a psychiatrist who has taken an interest in him, will Tim try to pull himself out of the muck of teenage rebellion and ennui?
8.
The Tracey Fragments (2007)
1h 17m Drama
Tracey Berkowitz, 15, a self-described normal girl, loses her 9-year old brother, Sonny. In flashbacks and fragments, we meet her overbearing parents and the sweet, clueless Sonny. We watch Tracey navigate high school, friendless, picked on and teased. She develops a thing for Billy Zero, a new student, imagining he's her boyfriend. We see the day she loses Sonny and we watch her try to find him.
Off the grid and miles from civilization, Little Otter Family Camp has summer fun for everyone. Parents decompress over gin and tonics while their kids run wild, and teenage counselors fall in and out of love.Mackenzie Granger is the camp owner and director. Still reeling from her recent divorce, Mackenzie is ready for a fresh start. She is running things on her own for the first time and scrambling to keep the cash-strapped Little Otter from going under.
11.
Don&`t Be Afraid (2011)
14.
She Is Not Crying, She Is Singing (2011)
16.
Everybody Dies But Me (2008)
1h 20m Drama
One Monday morning Katya, Vika and Zhanna learn that there will be a school disco, their first disco, on the coming Saturday night. The girls feverishly start preparing for the event, which rapidly becomes the most important moment ever in their universe, and looks like the ideal way to escape their daily lives...
explore
Check out more list from our community