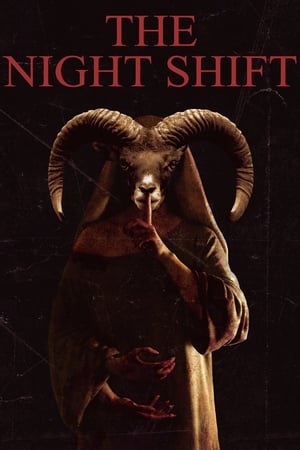 24 Best The Night Shift ...
If you liked this movie , you will definitely love these too! In this selection we highlight some of the best films that share a very similar premise to '', and are worth checking out.
1h 45m Science Fiction Horror Fantasy
Two thieves (Rodney Rowland, Kevin Patrick Walls) compete with a madman in their search for an ancient relic which can create an army of evil souls.
3.
The Monster Project (2017)
When aspiring horror filmmakers post an online casting call looking for "real life" monsters to interview for their upcoming documentary called, The Monster Project, they find three individuals claiming to be a skin-walker, a vampire, and a demon. Meeting these monsters at a remote mansion in the woods on the night of a total lunar eclipse, the filmmakers invite the three subjects to share their haunting, personal experiences. Working on the crew is a recovering drug addict who suffers withdrawal and paranoia. As a person of faith, he fears his friends underestimate the dark powers they are summoning. When the interviews turn deadly, he must battle the demons, inside and out, to escape the house and defeat the rise of evil incarnate.
4.
Demon Resurrection (2008)
A young man and his girlfriend move into the man's old mansion home, where he becomes possessed by a need to control ancient demons.
7.
They Found Hell (2015)
8.
Stan Against Evil (2016)
An aging police sheriff who has recently lost his position due to an angry outburst begrudgingly joins an alliance with new sheriff, Evie Barret to battle angry demons haunting their small New Hampshire town.
9.
Ninjas vs. Zombies (2008)
Seven friends, struggling with late 20s, early 30's life, find themselves in terrifying danger when a long-dead loved one is magically resurrected and starts devouring souls. To make matters worse, three of them have been granted the power of the Ninja, and now must lead the fight against a power they cannot hope to vanquish. If they fail, the un-dead will overrun their little town, and quite possibly the world.
11.
Return of the Living Dead II (1988)
A group of kids discover one of the drums containing a rotting corpse and release the 2-4-5 Trioxin gas into the air, causing the dead to once again rise from the grave and seek out brains.
14.
Zombie Killers: Elephant&`s Graveyard (2015)
15.
House II: The Second Story (1987)
Jesse has returned to this old family mansion after his parents were murdered when he was a baby. While going through old things in the basement, Jesse finds a picture of his great-great grandfather in front of a Mayan temple holding a crystal skull with jewels in the eyes. In the background is a man Jesse learns is Slim Razor, a former partner of his great-great grandfather turned bitter enemy after a disagreement over who would get to keep the skull.
16.
Puppet Master 5: The Final Chapter (1994)
18.
Snow Shark: Ancient Snow Beast (2011)
1h 20m Science Fiction Horror
12 years ago during a scientific expedition 3 animal biologists stumbled upon a great discovery that ended in tragedy. Whatever killed them has awoken and now the legend of the Ancient Snow Beast could prove to be more than just a legend.
19.
Pumpkinhead: Blood Feud (2007)
1h 35m Horror Fantasy TV Movie
During a bitter family feud, Jodie Hatfield, and her boyfriend Ricky McCoy, decide to leave town to avoid being found out, but are soon caught in the act. Wanting vengeance, he seeks out the monster Pumpkinhead, and resurrects it seek revenge on the family. Despite being warned away by the ghost of Ed Harley, his vengeance plan starts out, and the Hatfield family is soon under siege by the powerful demon. Not accepting the legend of the creature and believing their arch-rivals are the real cause, the two families attempt to go to war, only to be stopped when Pumpkinhead attacks the Hatfield house. Putting aside their differences, they band together to stave off the creature before it's vengeance pact is completed.
20.
Hide and Creep (2004)
1h 25m Comedy Horror Science Fiction
Residents of a small Southern town contend with bloodthirsty zombies, a mysterious flying saucer, and bad television reception.
21.
Humans vs Zombies (2011)
1h 45m Comedy Horror Science Fiction Thriller
Students on summer break are exposed to a deadly virus that is spread rapidly through direct human contact. The infected become enslaved by the invading "swarm" intelligence and driven by an insatiable appetite to consume human flesh. Returning home, the students spread the infection to their fellow classmates and other unsuspecting townspeople.
22.
Phantasm III: Lord of the Dead (1994)
1h 31m Horror Action Science Fiction
The Tall Man, that imposing menace from Morningside Mortuary, is back and once again haunting the thoughts of the now-adult Mike and his friend, ex-Ice Cream vendor Reggie. The two continue their hunt for the mysterious figure and in his path of destruction encounter a variety of dangerous situations, friends and enemies.
23.
The Frighteners (1996)
Once an architect, Frank Bannister now passes himself off as an exorcist of evil spirits. To bolster his facade, he claims his "special" gift is the result of a car accident that killed his wife. But what he does not count on is more people dying in the small town where he lives. As he tries to piece together the supernatural mystery of these killings, he falls in love with the wife of one of the victims and deals with a crazy FBI agent.
explore
Check out more list from our community