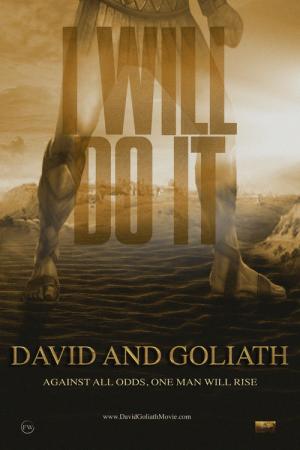 12 Best Stories Like David And Goliath ...
If you liked this film , you will definitely love these too! In this collection we highlight some of the best films that share a very similar premise to 'David and Goliath', and are worth checking out.
1.
Mythica: The Necromancer (2015)
1h 33m Fantasy Action Adventure Science Fiction
The young wizard Marek is forced to lead her band of would-be heroes on a mission for the corrupt Thieves Guild, which has taken her friend hostage. Their journey will take them straight into the wicked clutches of Szorlok, their greatest enemy.
2.
The Lord of the Rings: The Two Towers (2002)
2h 59m Adventure Fantasy Action
Frodo and Sam are trekking to Mordor to destroy the One Ring of Power while Gimli, Legolas and Aragorn search for the orc-captured Merry and Pippin. All along, nefarious wizard Saruman awaits the Fellowship members at the Orthanc Tower in Isengard.
3.
Curse of the Ring (2004)
3h 4m Sci-Fi & Fantasy
The young blacksmith Siegfried, who, not knowing that he is heir to a conquered kingdom, becomes popular with the Burgunds by slaying their bane, the dragon Fafnir. When the reward seems to be a huge treasure, Siegfried ignores the curse that lies on the hoard - which now seems to endanger his love to beautiful Norse warrior queen Brunhild.
4.
The Lord of the Rings: The Fellowship of the Ring (2001)
2h 59m Adventure Fantasy Action
Young hobbit Frodo Baggins, after inheriting a mysterious ring from his uncle Bilbo, must leave his home in order to keep it from falling into the hands of its evil creator. Along the way, a fellowship is formed to protect the ringbearer and make sure that the ring arrives at its final destination: Mt. Doom, the only place where it can be destroyed.
5.
The Huntsman: Winter's War (2016)
1h 54m Action Adventure Drama
As two evil sisters prepare to conquer the land, two renegades—Eric the Huntsman, who aided Snow White in defeating Ravenna in Snowwhite and the Huntsman, and his forbidden lover, Sara—set out to stop them.
6.
The Legend of Tarzan (2016)
1h 49m Fantasy Action Adventure Drama Romance
Tarzan, having acclimated to life in London, is called back to his former home in the jungle to investigate the activities at a mining encampment.
7.
Mythica: The Darkspore (2015)
1h 48m Action Adventure Fantasy
Fighting through creature-infested lands and pursued by bounty hunters, Marek and her company are in a race to recover all the shards of the Darkspore before it falls into the hands of an evil wizard.
8.
Hirokin: The Last Samurai (2012)
1h 45m Action Adventure Drama Science Fiction
In a planet where humans must scavenge the post-apocalyptic barren wasteland, Hirokin – a reluctant warrior with a dark past – sets off on mission to fulfill his destiny. Having fought to the death to save his wife and son from the planets evil dictator – Griffin – and his elite army of hunters, the lone warrior is left for dead in the vast desert. Armed with his samurai blade, Hirokin is forced to choose between avenging the murder of his family and fighting for the freedom his people. In a twist of fate and with a small rebellion by his side Hirokin s vision finally becomes clear.
9.
Sinbad: The Fifth Voyage (2014)
1h 29m Fantasy Family Adventure
When the Sultan's first born is taken by an evil sorcerer, Sinbad is tasked with traveling to a desert of magic and creatures to save her.
2h 7m Action Adventure Fantasy
A common thief joins a mythical god on a quest through Egypt.
1h 39m Action Adventure
Fourteen hundred years ago, a tormented soul walked the earth that was neither man nor god. Hercules was the powerful son of the god king Zeus, for this he received nothing but suffering his entire life. After twelve arduous labors and the loss of his family, this dark, world-weary soul turned his back on the gods finding his only solace in bloody battle. Over the years he warmed to the company of six similar souls, their only bond being their love of fighting and presence of death. These men and woman never question where they go to fight or why or whom, just how much they will be paid. Now the King of Thrace has hired these mercenaries to train his men to become the greatest army of all time. It is time for this bunch of lost souls to finally have their eyes opened to how far they have fallen when they must train an army to become as ruthless and blood thirsty as their reputation has become.
12.
Crouching Tiger, Hidden Dragon: Sword of Destiny (2016)
1h 43m Action Adventure Drama
A story of lost love, young love, a legendary sword and one last opportunity at redemption.
explore
Check out more list from our community