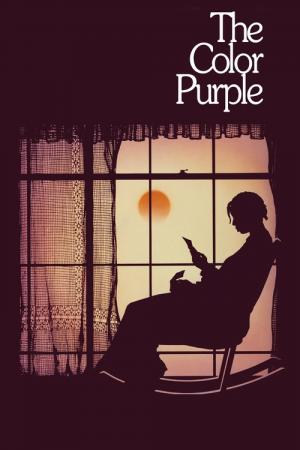 24 Best Movies Similar To The Color Purple ...
If you liked this movie , you will probably love these too! In this selection we highlight some of the best films that share a very similar premise to '', and are worth checking out.
2h 26m Drama
Aibileen Clark is a middle-aged African-American maid who has spent her life raising white children and has recently lost her only son; Minny Jackson is an African-American maid who has often offended her employers despite her family's struggles with money and her desperate need for jobs; and Eugenia "Skeeter" Phelan is a young white woman who has recently moved back home after graduating college to find out her childhood maid has mysteriously disappeared. These three stories intertwine to explain how life in Jackson, Mississippi revolves around "the help"; yet they are always kept at a certain distance because of racial lines.
2.
Fried Green Tomatoes (1991)
2h 10m Drama Comedy
Amidst her own personality crisis, southern housewife Evelyn Couch meets Ninny, an outgoing old woman who tells her the story of Idgie Threadgoode and Ruth Jamison, two young women who experienced hardships and love in Whistle Stop, Alabama in the 1920s.
3.
The Shawshank Redemption (1994)
2h 22m Drama Crime
Framed in the 1940s for the double murder of his wife and her lover, upstanding banker Andy Dufresne begins a new life at the Shawshank prison, where he puts his accounting skills to work for an amoral warden. During his long stretch in prison, Dufresne comes to be admired by the other inmates -- including an older prisoner named Red -- for his integrity and unquenchable sense of hope.
1h 50m Drama
Set in Harlem in 1987, Claireece "Precious" Jones is a 16-year-old African American girl born into a life no one would want. She's pregnant for the second time by her absent father; at home, she must wait hand and foot on her mother, an angry woman who abuses her emotionally and physically. School is chaotic and Precious has reached the ninth grade with good marks and a secret; She can't read.
5.
The Secret Life of Bees (2008)
1h 54m Adventure Drama
Set in South Carolina in 1964, this is the tale of Lily Owens a 14 year-old girl who is haunted by the memory of her late mother. To escape her lonely life and troubled relationship with her father, Lily flees with Rosaleen, her caregiver and only friend, to a South Carolina town that holds the secret to her mother's past.
6.
Marvin's Room (1996)
1h 38m Drama
A leukemia patient attempts to end a 20-year feud with her sister to get her bone marrow.
1h 54m Drama Romance
It seems that Bob Jones has everything a man could want, namely a fulfilling job and a beautiful, pregnant wife, Gail. But Bob's life is turned upside-down when he is diagnosed with cancer and given four months to live -- not even enough time to see his first child's birth. To cleanse himself of demons in his remaining days, Bob makes a video diary, hoping to pass along some wisdom to his future child. Along the way, he discovers a lot about himself.
2h 2m Drama
Jack McKee is a doctor with it all: he's successful, he's rich, and he has no problems.... until he is diagnosed with throat cancer. Now that he has seen medicine, hospitals, and doctors from a patient's perspective, he realises that there is more to being a doctor than surgery and prescriptions.
9.
An American Rhapsody (2001)
1h 46m Drama Family
A Hungarian family forced to flee the Communist country for the United States, must leave a young daughter behind. Six years later the family arranges to bring the absent daughter to the United States where she has trouble adjusting. The daughter then decides to travel to Budapest to discover her identity.
11.
Lee Daniels' The Butler (2013)
2h 12m Drama
A look at the life of Cecil Gaines who served eight presidents as the White House's head butler from 1952 to 1986, and had a unique front-row seat as political and racial history was made.
12.
What's Eating Gilbert Grape (1993)
13.
Angela's Ashes (1999)
2h 25m Drama
Based on the best selling autobiography by Irish expat Frank McCourt, Angela's Ashes follows the experiences of young Frankie and his family as they try against all odds to escape the poverty endemic in the slums of pre-war Limerick. The film opens with the family in Brooklyn, but following the death of one of Frankie's siblings, they return home, only to find the situation there even worse. Prejudice against Frankie's Northern Irish father makes his search for employment in the Republic difficult despite his having fought for the IRA, and when he does find money, he spends the money on drink.
14.
For Colored Girls (2010)
15.
In the Gloaming (1997)
16.
Places in the Heart (1984)
1h 51m Drama Family
In 1930s Texas, a widow and her family fight to save their home by harvesting cotton.
1h 52m Drama
Rose, is taken in by the Hillyer family to serve as a 1930s housemaid so that she can avoid falling into a life of prostitution. Rose's appearence and personality is such that all men fall for her, and Rose knows it. She can't help herself from getting into trouble with men.
1h 32m Drama
Desmond Doyle is devastated when his wife abandons their family on the day after Christmas. His unemployment, and the fact that there is no woman in the house to care for the children—Evelyn, Dermot and Maurice—make it clear to the authorities this is an untenable situation. The Catholic Church and the Irish courts decide to put the Doyle children into Church-run orphanages.
19.
A Family Thing (1996)
1h 49m Comedy Drama
Earl Pilcher Jr., runs an equipment rental outfit in Arkansas, lives with his wife and kids and parents, and rarely takes off his gimme cap. His mother dies, leaving a letter explaining he's not her natural son, but the son of a Black woman who died in childbirth; plus, he has a half brother Ray, in Chicago, she wants him to visit. Earl makes the trip, initially receiving a cold welcome from Ray and Ray's son, Virgil. His birth mother's sister, Aunt T., an aged and blind matriarch, takes Earl in tow and insists that the family open up to him.
21.
The Vertical Ray of the Sun (2000)
1h 52m Drama Romance
Hanoi comes across almost picture-perfect in director Tran Anh Hung's beautiful, elegiac tale about the lives and loves of three Vietnamese sisters. A mood characteristic of Hung's films is set early on with the vivid sounds of birds, insects and water and the way the lighting enhances the subtle use of color. They all combine to gem-like effect here.
1h 39m Drama
A ten year old girl named Angela leads her six year old sister, Ellie, through various regimens of 'purification' in an attempt to rid themselves of their evil, which she believes to be the cause of their mother's mental illness. Precocious, to say the least, Angela has visions of Lucifer coming to take her and her sister away, and one of her remedies for this is for them to remain within a circle of their dolls and toys until they see a vision of the virgin Mary come to them. But such thinking can only lead to an ending befitting of her own mental state.
explore
Check out more list from our community