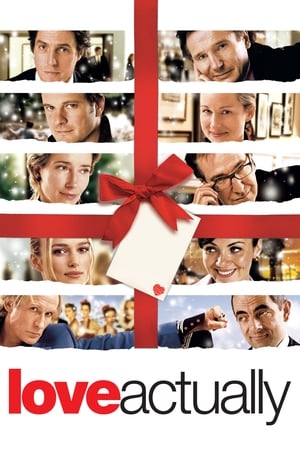 11 Best Similar Movies To Love Actually ...
If you liked this one , you will probably love these too! In this collection we highlight some of the best films that share a very similar mood to 'Love Actually', and are worth checking out.
1h 51m Comedy Romance
After her fiancee admits to infidelity while on a business trip in France, a woman attempts to get her lover back and marry him by traveling to Paris despite her crippling fear of flying. On the way she unwittingly smuggles something of value that has a charming crook chasing her across France as she chases after her future husband.
1h 58m Comedy Romance
The lives of several couples and singles in New York intertwine over the course of New Year's Eve.
3.
Bridget Jones's Diary (2001)
1h 37m Comedy Romance Drama
A chaotic Bridget Jones meets a snobbish lawyer, and he soon enters her world of imperfections.
4.
Bride & Prejudice (2004)
1h 51m Drama Comedy Romance
A Bollywood update of Jane Austen's classic tale, in which Mrs. Bakshi is eager to find suitable husbands for her four unmarried daughters. When the rich single gentlemen Balraj and Darcy come to visit, the Bakshis have high hopes, though circumstance and boorish opinions threaten to get in the way of romance.
5.
Letters to Juliet (2010)
1h 45m Comedy Drama Romance
An American girl on vacation in Italy finds an unanswered "letter to Juliet" -- one of thousands of missives left at the fictional lover's Verona courtyard, which are typically answered by the "secretaries of Juliet" -- and she goes on a quest to find the lovers referenced in the letter.
6.
You Will Meet a Tall Dark Stranger (2010)
1h 38m Comedy Drama Romance
Two married couples find only trouble and heartache as their complicated lives unfold. After 40 years of marriage, Alfie leaves his wife to pursue what he thinks is happiness with a call girl. His wife, Helena, reeling from abandonment, decides to follow the advice of a psychic. Sally, the daughter of Alfie and Helena, is unhappy in her marriage and develops a crush on her boss, while her husband, Roy, falls for a woman engaged to be married.
7.
The Wedding Date (2005)
1h 28m Comedy Romance
With the wedding of her younger sister fast approaching, Kat Ellis faces the undesirable prospect of traveling alone to London for the ceremony. While this is bad enough, Jeffrey, the man who left her as they moved closer to marriage, happens to be the groom's best man. Determined to show everyone -- most of all Jeffrey -- that her romantic life is as full and thrilling as ever, Kat hires a charming male escort as her date.
1h 37m Comedy Drama Romance
Four friends search for love and happiness while working at a California sandwich shop.
9.
Four Christmases (2008)
1h 28m Comedy Romance Drama
Brad and Kate have made something of an art form out of avoiding their families during the holidays, but this year their foolproof plan is about go bust -- big time. Stuck at the city airport after all departing flights are canceled, the couple is embarrassed to see their ruse exposed to the world by an overzealous television reporter. Now, Brad and Kate are left with precious little choice other than to swallow their pride and suffer the rounds.
10.
He's Just Not That Into You (2009)
11.
While You Were Sleeping (1995)
1h 43m Comedy Romance
A transit worker pulls commuter Peter off railway tracks after he's mugged, but—while he's in a coma—his family mistakenly thinks she's Peter's fiancée, and she doesn't correct them. Things get more complicated when she falls for his brother, who's not quite sure that she's who she claims to be.
explore
Check out more list from our community