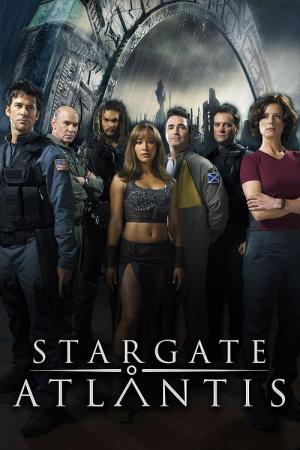 10 Best Shows Like Stargate Atlantis ...
If you liked this movie , you will definitely love these too! In this collection we highlight some of the best films that share a very similar mood to 'Stargate: Atlantis', and are worth checking out.
1.
Star Trek: Deep Space Nine (1993)
45m Sci-Fi & Fantasy Action & Adventure Drama
At Deep Space Nine, a space station located next to a wormhole in the vicinity of the liberated planet of Bajor, Commander Sisko and crew welcome alien visitors, root out evildoers and solve all types of unexpected problems that come their way.
45m Action & Adventure Drama Sci-Fi & Fantasy
Captain Dylan Hunt and his crew quest to restore a government that once presided over an extended peace and prosperity.
2h 1m Action Adventure Science Fiction
An interstellar teleportation device, found in Egypt, leads to a planet with humans resembling ancient Egyptians who worship the god Ra.
4.
Stargate: Continuum (2008)
1h 38m Adventure Science Fiction TV Movie
Ba'al travels back in time and prevents the Stargate program from being started. SG-1 must somehow restore history.
5.
SGU Stargate Universe (2009)
45m Action & Adventure Drama Sci-Fi & Fantasy
The adventures of a present-day, multinational exploration team traveling on the Ancient spaceship Destiny many billions of light years distant from the Milky Way Galaxy. They evacuated there and are now trying to figure out a way to return to Earth, while simultaneously trying to explore and to survive in their unknown area of the universe.
56m Sci-Fi & Fantasy Action & Adventure Drama
After crash-landing on an alien planet, the Robinson family fights against all odds to survive and escape. But they're surrounded by hidden dangers.
1h Action & Adventure Sci-Fi & Fantasy
A freak accident during an experimental space mission catapults Astronaut John Crichton across a thousand galaxies to an alien battlefield.
43m Drama Mystery Sci-Fi & Fantasy
A thriller set two hundred years in the future following the case of a missing young woman who brings a hardened detective and a rogue ship's captain together in a race across the solar system to expose the greatest conspiracy in human history.
43m Action & Adventure Sci-Fi & Fantasy
An action-packed adventure series following a fun-loving, hard living trio of interplanetary bounty hunters (a.k.a. Killjoys) sworn to remain impartial as they chase deadly warrants around the Quad, a system of planets on the brink of revolution.
10.
Stargate: The Ark of Truth (2008)
1h 37m Adventure Science Fiction TV Movie
SG-1 searches for an ancient weapon which could help them defeat the Ori, and discover it may be in the Ori's own home galaxy. As the Ori prepare to send ships through to the Milky Way to attack Earth, SG-1 travels to the Ori galaxy aboard the Odyssey. The International Oversight committee have their own plans and SG-1 finds themselves in a distant galaxy fighting two powerful enemies.
explore
Check out more list from our community