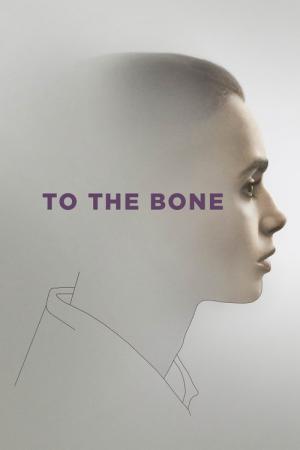 17 Best Shows Like Red Band Society ...
If you liked this movie , you will definitely love these too! In this selection we highlight some of the best films that share a very similar mood to '', and are worth checking out.
1.
The Fault in Our Stars (2014)
2h 6m Romance Drama
Despite the tumor-shrinking medical miracle that has bought her a few years, Hazel has never been anything but terminal, her final chapter inscribed upon diagnosis. But when a patient named Augustus Waters suddenly appears at Cancer Kid Support Group, Hazel's story is about to be completely rewritten.
42m Drama
Maddie is a teenage girl dealing with addiction who has a reputation as a party girl who doesn't think she has a problem, until she's confronted one day by her school guidance counselor and is forced to choose between expulsion and rehab. Maddie makes the difficult decision to live with other recovering addicts at a sober living facility while facing the daily pressures of her teenage life. Based on the popular young adult novel by Blake Nelson.
3.
Me and Earl and the Dying Girl (2015)
1h 45m Comedy Drama
Greg is coasting through senior year of high school as anonymously as possible, avoiding social interactions like the plague while secretly making spirited, bizarre films with Earl, his only friend. But both his anonymity and friendship threaten to unravel when his mother forces him to befriend a classmate with leukemia.
42m Drama
A documentary crew follows the stories of nine classmates during their high school years in Austin, Texas, and then revisits them ten years later to examine how far they have come.
1h 36m Drama
Olivia and Matthew Grey, 18-year-old twins born into a world of privilege and high expectations. There are almost no boundaries between them - even their dreams are connected.
6.
The Inevitable Defeat of Mister & Pete (2013)
1h 48m Drama
Coming of age story about two inner city youths, who are left to fend for themselves over the summer after their mothers are taken away by the authorities.
7.
Foreign Letters (2012)
1h 40m Comedy Drama
A bittersweet coming-of-age film, Foreign Letters is itself a love letter to the unshakeable bond between friends. Set in the pre-email era of the 1980s, young Ellie, newly arrived to the US from Israel, anxiously waits for letters from her best friend back home. Suffering from homesickness, language difficulties and rejection at school, life brightens when she meets Thuy, a Vietnamese refugee her age. As the two bond and become inseparable, they eventually hurt each other, and Ellie must find a way to restore their trust. Based on director Ela Thier's personal immigration experience, Foreign Letters is a film about poverty, prejudice, shame, and the healing power of friendship.
22m Drama
East Los High is not your typical high school. Dance, sex, romance, and mystery are at the heart of this inner city school in East LA where two teenage cousins—Jessie, a 16-year-old virgin and Maya, a troubled runaway with a violent past —fall in love with Jacob, a popular football player. From this forbidden love triangle, Maya, Jessie and Jacob, along with their close friends must face true-to-life decisions during a single dramatic and breath-taking year that will mark their lives forever.
9.
Men, Women & Children (2014)
1h 56m Drama Comedy
Follows the story of a group of high school teenagers and their parents as they attempt to navigate the many ways the internet has changed their relationships, their communication, their self-image, and their love lives.
10.
One Mississippi (2015)
11.
The Myth of the American Sleepover (2010)
13.
Man in the Chair (2007)
1h 47m Comedy Drama
The story of an aspiring young filmmaker's encounter with a grumpy fount of movie lore.
1h Soap Drama
Drama series about life on the wards of Holby City Hospital, following the highs and lows of the staff and patients.
15.
Hospital Playlist (2020)
1h 25m Drama
Every day is extraordinary for five doctors and their patients inside a hospital, where birth, death and everything in between coexist.
1h 32m Drama
After Davey's father is killed in a hold-up, she and her mother and younger brother visit relatives in New Mexico. Here Davey is befriended by a young man who helps her find the strength to carry on and conquer her fears.
explore
Check out more list from our community