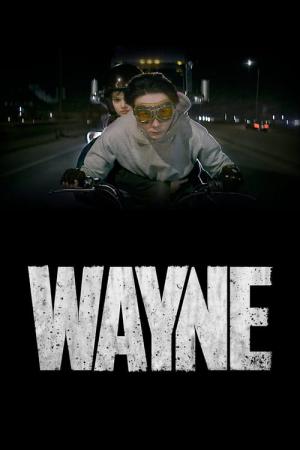 13 Best Like Wayne ...
If you liked this movie , you will probably love these too! In this selection we highlight some of the best films that share a very similar mood to 'Wayne', and are worth checking out.
1h Sci-Fi & Fantasy Action & Adventure
A group of vigilantes known informally as "The Boys" set out to take down corrupt superheroes with no more than blue-collar grit and a willingness to fight dirty.
30m Comedy Drama
Three Latinx cousins navigate their differences as they work to keep their grandfather's taco shop afloat in their rapidly gentrifying L.A. neighborhood.
22m Comedy
A disgraced New York politician who was the city's youngest city councilman in history until he was brought down by a public intoxication incident gets an opportunity to rebuild his life when he is hired by a group of immigrants who hope to become American citizens.
22m Comedy
Follow the lives of a group of students at what is possibly the world's worst community college in the fictional locale of Greendale, Colorado.
6.
I Can Quit Whenever I Want – Ad Honorem (2017)
53m Action & Adventure Crime Drama
A former Marine out to punish the criminals responsible for his family's murder finds himself ensnared in a military conspiracy.
30m Comedy
A coming of age comedy following a diverse group of teenage friends as they confront the challenges of growing up in gritty inner-city Los Angeles.
10.
The Umbrella Academy (2019)
55m Action & Adventure Sci-Fi & Fantasy Drama
A dysfunctional family of superheroes comes together to solve the mystery of their father's death, the threat of the apocalypse and more.
12.
The Michael J. Fox Show (2013)
25m Comedy
Look who's making the news again! One of NY's most beloved news anchors, Mike Henry (Michael J. Fox), put his career on hold to spend more time with his family and focus on his health after he was diagnosed with Parkinson's. But now five years later, with the kids busy growing up and Mike growing restless, it just might be time for him to get back to work. Having never wanted Mike to leave in the first place, his old boss Harris Green jumped at the chance to get him back on TV. The trick, as it's always been, was to make Mike think it was his idea. After several – okay, many - failed attempts, Mike's family, anxious to see him out of the house, finally succeeded in getting him to "run into" Green. Now their plan is in motion. He'll be back to juggling home, family, and career, just like the old days – only better.
30m Comedy Crime
A hit man from the Midwest moves to Los Angeles and gets caught up in the city's theatre arts scene.
explore
Check out more list from our community