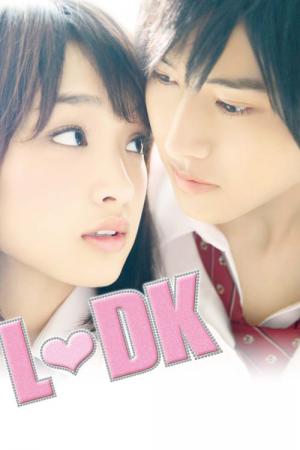 12 Best Shows Like Peach Girl ...
If you liked this film , you will definitely love these too! In this list we highlight some of the best films that share a very similar premise to 'L.DK', and are worth checking out.
1h 41m Comedy Romance
Tom and Hannah have been platonic friends for 10 years. He's a serial dater, while she wants marriage but hasn't found Mr. Right. Just as Tom is starting to think that he is relationship material after all, Hannah gets engaged. When she asks Tom to be her 'maid' of honor, he reluctantly agrees just so he can attempt to stop the wedding and woo her.
1h 42m Romance
Min is a Korean boy moves to Japan with his father who is a potter. One day at a local shrine, he meets Nanae, a beautiful Japanese girl with stunning eyes who is aspiring to be a painter. Min falls in love at first sight and finds out that Nanae attends the school to which he has just transferred. Their friendship develops fast despite their cultural and language difference. When Min's grandmother falls ill, Min returns to Korea and Nanae is nowhere to be found. Had his true feelings for Nanae not been apparent to her? Why has Nanae disappeared without a word?
23m Animation Comedy Drama
Akira Tachibana is a soft-spoken high school student who used to be a part of the track and field club but, due to an injury, she is no longer able to run as fast as she once could. Working part-time at a family restaurant as a recourse, she finds herself inexplicably falling love with her manager, a divorced 45-year-old man with a young son.Despite the age gap, Akira wholeheartedly embraces his mannerisms and kind nature, which is seen as spinelessness by the other employees, and little by little, the two begin to understand each other. Although unable to explain why exactly she is attracted to him, Akira believes that a concrete reason is not needed to truly love someone. On a rainy day, she decides to finally tell her manager about how she feels... but just how will he react?
5.
My Brother Loves Me Too Much (2017)
1h 39m Comedy Romance
Setoka Tachibana is a female high school student who has confessed her feelings to other boys 12 times, but has been rebuffed each time. Her older brother Haruka Tachibana cares for his younger sister deeply, but he keeps secret from her that they are not blood related. One day, Setoka's first love Takane Serikawa appears after many years and approaches her.
6.
One Week Friends (2017)
7.
Fine, Totally Fine (2008)
2h 1m Romance
Shino Umemiya readily dates guys interested in her, because she believes that's better than being alone. She breaks up with her violent boyfriend after he discovered that she cheated on him. She moves to a new area to get a fresh new start on her life. There, Shino Umemiya meets her neighbor Kyoshiro Sugahara. He is also her manager at her new job. Shino Umemiya becomes interested in him, but he lives with mysterious woman Akari.
9.
Women in running (2019)
23m Animation Comedy Drama
Tsutsui Hikari (a.k.a "Tsuttsun") is a high school student who is content with his virtual life of anime and video games. One day, he gets stuck cleaning the pool with Iroha, a real live girl who is stylish, sassy and known to be easy with boys ... and she aggressively approaches him! Tsuttsun, who has few friends and lives in his own world, finds himself smitten by the confident and wild Iroha ... and his whole world is turned upside down!! It's the awkward and pure love story of a boy who experiences relationship for the first time.
11.
Daytime Shooting Star (2017)
12.
Make a Bow and Kiss (2017)
1h 39m Romance
Mikami Yota is smitten with the archery of his older schoolmate Kishimoto, a high school senior who heads the archery club. Mikami clumsily conveys his ardent feelings to An, and she tries to respond to his affections. Their feelings are mutual but somehow things don't go smoothly between them, and then other guys appear on the scene to complicate things.
explore
Check out more list from our community