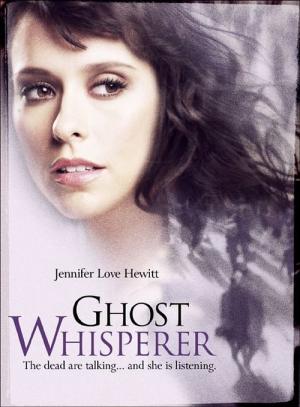 13 Best Shows Like Medium ...
If you liked this movie , you will probably love these too! In this selection we highlight some of the best films that share a very similar premise to '', and are worth checking out.
Patrick Jane, a former celebrity psychic medium, uses his razor sharp skills of observation and expertise at "reading" people to solve serious crimes with the California Bureau of Investigation.
An elite team of FBI profilers analyze the country's most twisted criminal minds, anticipating their next moves before they strike again. The Behavioral Analysis Unit's most experienced agent is David Rossi, a founding member of the BAU who returns to help the team solve new cases.
42m Action & Adventure Crime Drama Sci-Fi & Fantasy
Toby Logan is a highly skilled paramedic with a secret – he can read minds. Toby never really knew his parents and grew up in foster care, this coupled with his secret, which he shares with no one, has made him a bit of a loner. Until now, Toby has kept his ability hidden, exploring its possibilities only with his long time mentor and confidante Dr. Ray Mercer.
The world's leading deception researcher, Dr. Cal Lightman, studies facial expression, body language and tone of voice to determine when a person is lying and why, which helps law enforcement and government agencies uncover the truth. But his skills also make it easier for him to deceive others.
Dr. Daniel Pierce, a neuroscientist and professor, is recruited to help the federal government crack difficult cases. His intimate knowledge of human behavior and masterful understanding of the mind give him an extraordinary ability to read people, but his eccentric view of the world and less-than-stellar social skills can often interfere with his work.
44m Drama Crime Mystery Sci-Fi & Fantasy
Doctor Henry Morgan, New York City's star medical examiner, has a secret. He doesn't just study the dead to solve criminal cases, he does it to solve the mystery that has eluded him for 200 years—the answer to his own inexplicable immortality. This long life has given Henry remarkable observation skills which impresses his new partner, Detective Jo Martinez. Each week, a new case and their budding friendship will reveal layers of Henry's long and colorful past. Only his best friend and confidant, Abe knows Henry's secret.
7.
The Sixth Sense (1999)
Following an unexpected tragedy, a child psychologist named Malcolm Crowe meets an eight year old boy named Cole Sear, who is hiding a dark secret.
It's Mayday in a small town steeped in pagan traditions where the crowning of the May Queen is the highlight of the day until suddenly she goes missing.
Deputy Police Chief Brenda Leigh Johnson transfers from Atlanta to LA to head up a special unit of the LAPD that handles sensitive, high-profile murder cases. Johnson's quirky personality and hard-nosed approach often rubs her colleagues the wrong way, but her reputation as one of the world's best interrogator eventually wins over even her toughest critics.
12.
Unsolved Mysteries (1987)
explore
Check out more list from our community