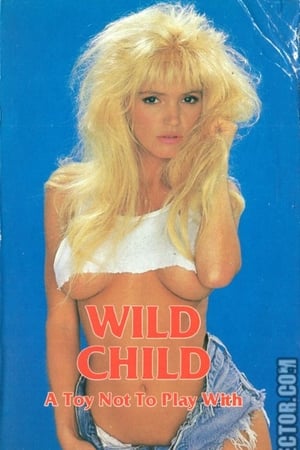 12 Best Movies Like Wild Child ...
Viola Hastings is in a real jam. Complications threaten her scheme to pose as her twin brother, Sebastian, and take his place at a new boarding school. She falls in love with her handsome roommate, Duke, who loves beautiful Olivia, who has fallen for Sebastian! As if that were not enough, Viola's twin returns from London ahead of schedule but has no idea that his sister has already replaced him on campus.
⏱ 1h 45m
Director: Andy Fickman
Screenplay: Karen McCullah Lutz
Screenplay: Kirsten Smith
Screenplay: Ewan Leslie
Comedy Drama Family Romance
Cady Heron is a hit with The Plastics, the A-list girl clique at her new school, until she makes the mistake of falling for Aaron Samuels, the ex-boyfriend of alpha Plastic Regina George.
⏱ 1h 37m
Director: Mark Waters
Screenplay: Tina Fey
Comedy
Molly Gunn, the freewheeling daughter of a deceased rock legend, is forced to get a job when her manager steals her money. As nanny for precocious Ray, the oft ignored daughter of a music executive she learns what it means to be an adult while teaching Ray how to be a child.
⏱ 1h 32m
Director: Boaz Yakin
Screenplay: Lisa Davidowitz
Screenplay: Mo Ogrodnik
Screenplay: Julia Dahl
Story: Allison Jacobs
Comedy Drama Family
4.
The Princess Diaries 2: Royal Engagement (2004)
Mia Thermopolis is now a college graduate and on her way to Genovia to take up her duties as princess. Her best friend Lilly also joins her for the summer. Mia continues her 'princess lessons'- riding horses side-saddle, archery, and other royal. But her complicated life is turned upside down once again when she not only learns that she is to take the crown as queen earlier than expected...
⏱ 1h 53m
Screenplay, Story: Shonda Rhimes
Characters: Meg Cabot
Director: Garry Marshall
Story: Gina Wendkos
Comedy Drama Family Romance
Dylan Schoenfield is the pink princess of the upscale Los Angeles Woodlands Academy. She has the coolest boyfriend, the most popular friends, and a brand-new it bag that everyone covets. But when she accidentally tosses her Serge Sanchez bag into a fountain, this princess comes face-to-face with her own personal frog, self-professed film geek Josh Rosen. In return for rescuing Dylan's bag, Josh convinces Dylan to let him film her for his documentary on high school popularity. Reluctantly, Dylan lets F-list Josh into her A-list world, and is shocked to realize that sometimes nerds can be pretty cool. But when Dylan's so-called prince charming of a boyfriend dumps her flat, her life and her social status comes to a crashing halt. Can Dylan win the Woodlands Academy Fall Formal Blossom Queen crown? Can Josh win the Woodlands Academy 10th Annual Film Festival? Can Dylan, with Josh's help, pull the pieces together to create her own happily-ever-after?
⏱ 1h 37m
Director: Jeffrey Hornaday
Novel: Robin Palmer
Screenplay: Elizabeth Hackett
Screenplay: Hilary Galanoy
Comedy Drama Family TV Movie
6.
The House Bunny (2008)
Shelley is living a carefree life until a rival gets her tossed out of the Playboy Mansion. With nowhere to go, fate delivers her to the sorority girls from Zeta Alpha Zeta. Unless they can sign a new pledge class, the seven socially clueless women will lose their house to the scheming girls of Phi Iota Mu. In order to accomplish their goal, they need Shelley to teach them the ways of makeup and men; at the same time, Shelley needs some of what the Zetas have - a sense of individuality. The combination leads all the girls to learn how to stop pretending and start being themselves.
⏱ 1h 37m
Director: Fred Wolf
Writer: Karen McCullah Lutz
Writer: Kirsten Smith
Romance Comedy
7.
It's a Boy Girl Thing (2006)
Haley is a naturally gifted athlete but, with her social behavior, the teen seems intent on squandering her abilities. After a final brush with the law, a judge sentences her to an elite gymnastics academy run by a legendary, hard-nosed coach. Once there, Haley's rebellious attitude wins her both friends and enemies.
⏱ 1h 45m
Director, Writer: Jessica Bendinger
Comedy Drama
Bookish and unpopular Mandy finds her luck finally changing when Drew, the school hottie, invites her to the year's biggest party. But with being grounded and Drew's ex-girlfriend bent on thwarting her, Mandy may be destined to remain a geek. Can a little ingenuity and some help from her friends save the day?
⏱ 1h 32m
Director: Stephen Herek
Writer: Temple Mathews
Comedy
Olive, an average high school student, sees her below-the-radar existence turn around overnight once she decides to use the school's gossip grapevine to advance her social standing. Now her classmates are turning against her and the school board is becoming concerned, including her favorite teacher and the distracted guidance counselor. With the support of her hilariously idiosyncratic parents and a little help from a long-time crush, Olive attempts to take on her notorious new identity and crush the rumor mill once and for all.
⏱ 1h 33m
Director: Will Gluck
Writer: Bert V. Royal
Comedy
10.
13 Going on 30 (2004)
After total humiliation at her thirteenth birthday party, Jenna Rink wants to just hide until she's thirty. With a little magic, her wish is granted, but it turns out that being thirty isn't as always as awesome as she thought it would be!
⏱ 1h 38m
Director: Gary Winick
Screenplay: Josh Goldsmith
Screenplay: Cathy Yuspa
Comedy Fantasy Romance
11.
The First Time (2012)
Dave, a high school senior, spends most of his time pining away over a girl he can't have. Aubrey, a junior with artistic aspirations, has a hot boyfriend who doesn't quite understand her or seem to care. Although they go to different schools, Dave and Aubrey find themselves at the same party. When both head outside to get some air, they meet. A casual conversation sparks an instant connection, and, over the course of a weekend, things turn magical, romantic, complicated, and funny as Aubrey and Dave discover what it's like to fall in love for the first time.
⏱ 1h 35m
Director, Writer: Jonathan Kasdan
Drama Comedy Romance
explore
Check out more list from our community