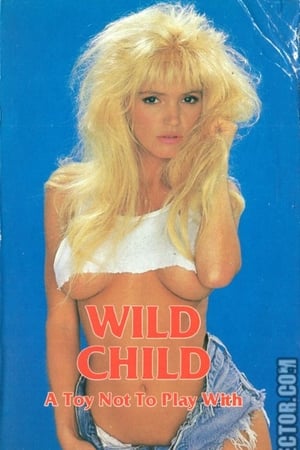 13 Best Movies Like Wild Child ...
If you liked this movie , you will probably love these too! In this selection we highlight some of the best films that share a very similar mood to 'Wild Child', and are worth checking out.
1h 37m Comedy
Cady Heron is a hit with The Plastics, the A-list girl clique at her new school, until she makes the mistake of falling for Aaron Samuels, the ex-boyfriend of alpha Plastic Regina George.
1h 46m Romance Drama Comedy
Tessa Young is a dedicated student, dutiful daughter and loyal girlfriend to her high school sweetheart. Entering her first semester of college, Tessa's guarded world opens up when she meets Hardin Scott, a mysterious and brooding rebel who makes her question all she thought she knew about herself -- and what she wants out of life.
3.
The House Bunny (2008)
1h 37m Romance Comedy
Shelley is living a carefree life until a rival gets her tossed out of the Playboy Mansion. With nowhere to go, fate delivers her to the sorority girls from Zeta Alpha Zeta. Unless they can sign a new pledge class, the seven socially clueless women will lose their house to the scheming girls of Phi Iota Mu. In order to accomplish their goal, they need Shelley to teach them the ways of makeup and men; at the same time, Shelley needs some of what the Zetas have - a sense of individuality. The combination leads all the girls to learn how to stop pretending and start being themselves.
1h 29m Romance Drama
When Juli meets Bryce in the second grade, she knows it's true love. After spending six years trying to convince Bryce the same, she's ready to give up - until he starts to reconsider.
5.
The Princess Diaries 2: Royal Engagement (2004)
1h 53m Comedy Drama Family Romance
Mia Thermopolis is now a college graduate and on her way to Genovia to take up her duties as princess. Her best friend Lilly also joins her for the summer. Mia continues her 'princess lessons'- riding horses side-saddle, archery, and other royal. But her complicated life is turned upside down once again when she not only learns that she is to take the crown as queen earlier than expected...
1h 44m Comedy Romance
At "Prom," every couple has a story and no two are exactly alike. As the big dance approaches for Nova Prescott, it's a battle of wills as she finds herself drawn to the guy who gets in the way of her perfect prom. Fellow seniors Mei and Tyler harbor secrets, while others face all the insecurity and anticipation that surrounds one of high school's most seminal events.
1h 40m Romance Comedy
Bianca's universe turns upside down when she learns that her high school refers to her as a 'DUFF' (Designated Ugly Fat Friend). Hoping to erase that label, she enlists the help of a charming jock and her favorite teacher. Together they'll face the school's mean girl and remind everyone that we are all someone's DUFF… and that's totally fine.
8.
From Prada to Nada (2011)
1h 47m Comedy Drama Romance
A whimsical fish-out-of-water story of two spoiled sisters: Nora (Camilla Belle), a law student, and Mary (Alexa Vega), an undergrad party girl, living with their father in a luxurious mansion in Beverly Hills. Mary has become so "90210" she refuses to admit she is of Mexican decent. When dad suddenly passes away, their posh lives are turned upside down. They discover they have been left penniless and are forced to move into their estranged aunt Aurelia's (Adriana Barraza) modest but lively home in the Latino-centric Boyle Heights neighborhood of East LA.
9.
What a Girl Wants (2003)
1h 45m Comedy Romance Drama Family
An American girl, Daphne, heads to Europe in search of the father she's never met. But instead of finding a British version of her bohemian mother, she learns the love of her mom's life is an uptight politician. The only problem now is that her long-lost dad is engaged to a fiercely territorial social climber with a daughter who makes Daphne's life miserable.
10.
Angus, Thongs and Perfect Snogging (2008)
1h 40m Comedy Drama Family Romance
Georgia Nicolson is fourteen, lives with nosey parents who don't understand her, an annoying three year old sister and has to wear a beret to school. She would, however, rather be blonde, have a smaller nose and a boyfriend. Revolving around her hilarious journal entries, prepare to be engulfed in the world of the soaring joys and bottomless angst of being a teenager.
1h 45m Comedy Drama Family Romance
Viola Hastings is in a real jam. Complications threaten her scheme to pose as her twin brother, Sebastian, and take his place at a new boarding school. She falls in love with her handsome roommate, Duke, who loves beautiful Olivia, who has fallen for Sebastian! As if that were not enough, Viola's twin returns from London ahead of schedule but has no idea that his sister has already replaced him on campus.
12.
The First Time (2012)
1h 35m Drama Comedy Romance
Dave, a high school senior, spends most of his time pining away over a girl he can't have. Aubrey, a junior with artistic aspirations, has a hot boyfriend who doesn't quite understand her or seem to care. Although they go to different schools, Dave and Aubrey find themselves at the same party. When both head outside to get some air, they meet. A casual conversation sparks an instant connection, and, over the course of a weekend, things turn magical, romantic, complicated, and funny as Aubrey and Dave discover what it's like to fall in love for the first time.
1h 37m Comedy Romance
Shallow, rich and socially successful Cher is at the top of her Beverly Hills high school's pecking scale. Seeing herself as a matchmaker, Cher first coaxes two teachers into dating each other. Emboldened by her success, she decides to give hopelessly klutzy new student Tai a makeover. When Tai becomes more popular than she is, Cher realizes that her disapproving ex-stepbrother was right about how misguided she was -- and falls for him.
explore
Check out more list from our community