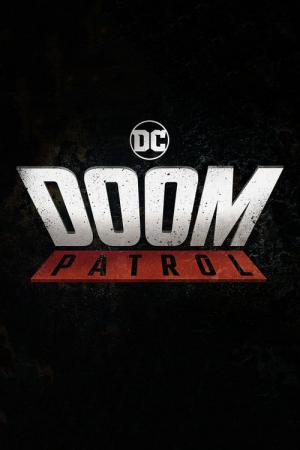 11 Best Shows Like Doom Patrol ...
If you liked this one , you will for sure love these too! In this list we highlight some of the best films that share a very similar mood to 'Doom Patrol', and are worth checking out.
50m Sci-Fi & Fantasy Action & Adventure Drama
With the strength of Hercules, the wisdom of Athena, the speed of Mercury and the beauty of Aphrodite, she's Wonder Woman. Beautiful Amazon princess Wonder Woman travels to 1940s America disguised as Diana Prince, assistant to handsome but trouble-prone Major Steve Trevor. Using her golden belt, which imbues her with astonishing strength, her bullet-deflecting bracelets, a golden lasso that dispels dishonesty and an invisible supersonic plane, Wonder Woman combats evil.
2.
Superman and Lois (2021)
1h 4m Action & Adventure Sci-Fi & Fantasy Drama
After years of facing megalomaniacal supervillains, monsters wreaking havoc on Metropolis, and alien invaders intent on wiping out the human race, The Man of Steel aka Clark Kent and Lois Lane come face to face with one of their greatest challenges ever: dealing with all the stress, pressures and complexities that come with being working parents in today's society.
43m Action & Adventure Sci-Fi & Fantasy Drama
A team of young superheroes led by Nightwing (formerly Batman's first Robin) form to combat evil and other perils.
45m Action & Adventure Drama Sci-Fi & Fantasy
A suburban couple's ordinary lives are rocked by the sudden discovery that their children possess mutant powers. Forced to go on the run from a hostile government, the family joins up with an underground network of mutants and must fight to survive.
1h Crime Drama Action & Adventure Sci-Fi & Fantasy
Set in an alternate history where "superheroes" are treated as outlaws, "Watchmen" embraces the nostalgia of the original groundbreaking graphic novel while attempting to break new ground of its own.
30m Action & Adventure Sci-Fi & Fantasy Kids
A Japanese anthology series centered around a man who transforms into a bug-themed superhero.
7.
The Nine Lives of Chloe King (2011)
42m Action & Adventure Drama Sci-Fi & Fantasy
Chloe King is looking forward to celebrating her birthday with her friends and single mother, just like every other year... that is until she starts developing heightened abilities and discovers she's being pursued by a mysterious figure. Chloe soon learns she's part of an ancient race which has been hunted by human assassins for millennia —and that she may be their only hope for ultimate survival.
8.
The Thundermans (2013)
30m Action & Adventure Comedy Family Sci-Fi & Fantasy
Meet The Thundermans, a typical suburban family that happens to have astounding superpowers. At the center of the action are the 14-year-old Thunderman twins, who share the same bathroom, the same school, and the same annoying little siblings. Their only difference? The sister is a super student with a super sunny disposition who super looks forward to being a superhero someday, and her twin brother is a super villain.
9.
Guardians of the Galaxy (2014)
2h 1m Action Science Fiction Adventure
Light years from Earth, 26 years after being abducted, Peter Quill finds himself the prime target of a manhunt after discovering an orb wanted by Ronan the Accuser.
44m Drama Sci-Fi & Fantasy
After a particle accelerator causes a freak storm, CSI Investigator Barry Allen is struck by lightning and falls into a coma. Months later he awakens with the power of super speed, granting him the ability to move through Central City like an unseen guardian angel. Though initially excited by his newfound powers, Barry is shocked to discover he is not the only "meta-human" who was created in the wake of the accelerator explosion -- and not everyone is using their new powers for good. Barry partners with S.T.A.R. Labs and dedicates his life to protect the innocent. For now, only a few close friends and associates know that Barry is literally the fastest man alive, but it won't be long before the world learns what Barry Allen has become...The Flash.
explore
Check out more list from our community