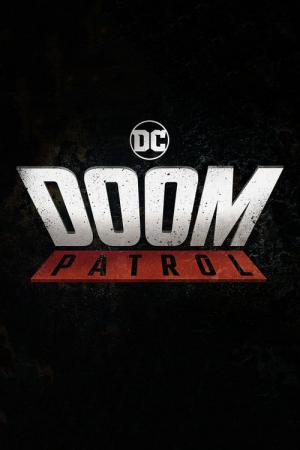 14 Best Shows Like Doom Patrol ...
If you liked this one , you will definitely love these too! In this list we highlight some of the best films that share a very similar premise to 'Doom Patrol', and are worth checking out.
42m Drama Sci-Fi & Fantasy Action & Adventure
Twenty-four-year-old Kara Zor-El, who was taken in by the Danvers family when she was 13 after being sent away from Krypton, must learn to embrace her powers after previously hiding them. The Danvers teach her to be careful with her powers, until she has to reveal them during an unexpected disaster, setting her on her journey of heroism.
2.
The Thundermans (2013)
30m Action & Adventure Comedy Family Sci-Fi & Fantasy
Meet The Thundermans, a typical suburban family that happens to have astounding superpowers. At the center of the action are the 14-year-old Thunderman twins, who share the same bathroom, the same school, and the same annoying little siblings. Their only difference? The sister is a super student with a super sunny disposition who super looks forward to being a superhero someday, and her twin brother is a super villain.
3.
The Nine Lives of Chloe King (2011)
42m Action & Adventure Drama Sci-Fi & Fantasy
Chloe King is looking forward to celebrating her birthday with her friends and single mother, just like every other year... that is until she starts developing heightened abilities and discovers she's being pursued by a mysterious figure. Chloe soon learns she's part of an ancient race which has been hunted by human assassins for millennia —and that she may be their only hope for ultimate survival.
45m Action & Adventure Drama Sci-Fi & Fantasy
A suburban couple's ordinary lives are rocked by the sudden discovery that their children possess mutant powers. Forced to go on the run from a hostile government, the family joins up with an underground network of mutants and must fight to survive.
5.
The Umbrella Academy (2019)
55m Action & Adventure Sci-Fi & Fantasy Drama
A dysfunctional family of superheroes comes together to solve the mystery of their father's death, the threat of the apocalypse and more.
44m Drama Sci-Fi & Fantasy
After a particle accelerator causes a freak storm, CSI Investigator Barry Allen is struck by lightning and falls into a coma. Months later he awakens with the power of super speed, granting him the ability to move through Central City like an unseen guardian angel. Though initially excited by his newfound powers, Barry is shocked to discover he is not the only "meta-human" who was created in the wake of the accelerator explosion -- and not everyone is using their new powers for good. Barry partners with S.T.A.R. Labs and dedicates his life to protect the innocent. For now, only a few close friends and associates know that Barry is literally the fastest man alive, but it won't be long before the world learns what Barry Allen has become...The Flash.
8.
DC's Legends of Tomorrow (2016)
42m Action & Adventure Drama Sci-Fi & Fantasy
When heroes alone are not enough ... the world needs legends. Having seen the future, one he will desperately try to prevent from happening, time-traveling rogue Rip Hunter is tasked with assembling a disparate group of both heroes and villains to confront an unstoppable threat — one in which not only is the planet at stake, but all of time itself. Can this ragtag team defeat an immortal threat unlike anything they have ever known?
9.
The Incredible Hulk (1977)
1h 35m Action Science Fiction TV Movie
An accidental overdose of gamma radiation causes a mutation in scientist David Banner's DNA: now whenever he becomes angry, he metamorphoses into a seven-foot-tall, 330-pound, mindless muscular green creature.
42m Sci-Fi & Fantasy Action & Adventure Mystery Crime
Kate Kane, armed with a passion for social justice and a flair for speaking her mind, soars onto the streets of Gotham as Batwoman, an out lesbian and highly trained street fighter primed to snuff out the failing city's criminal resurgence. But don't call her a hero yet. In a city desperate for a savior, Kate must overcome her own demons before embracing the call to be Gotham's symbol of hope
11.
Avengers: Age of Ultron (2015)
2h 21m Action Adventure Science Fiction
When Tony Stark tries to jumpstart a dormant peacekeeping program, things go awry and Earth's Mightiest Heroes are put to the ultimate test as the fate of the planet hangs in the balance. As the villainous Ultron emerges, it is up to The Avengers to stop him from enacting his terrible plans, and soon uneasy alliances and unexpected action pave the way for an epic and unique global adventure.
1h Sci-Fi & Fantasy Action & Adventure
A group of vigilantes known informally as "The Boys" set out to take down corrupt superheroes with no more than blue-collar grit and a willingness to fight dirty.
30m Action & Adventure Sci-Fi & Fantasy Kids
A Japanese anthology series centered around a man who transforms into a bug-themed superhero.
explore
Check out more list from our community