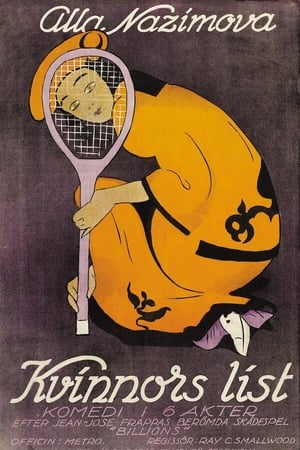 14 Best Shows Like Billions ...
If you liked this film , you will probably love these too! In this selection we highlight some of the best films that share a very similar mood to '', and are worth checking out.
The lives of the Roy family as they contemplate their future once their aging father begins to step back from the media and entertainment conglomerate they control.
50m Drama
Set in present day Washington, D.C., House of Cards is the story of Frank Underwood, a ruthless and cunning politician, and his wife Claire who will stop at nothing to conquer everything. This wicked political drama penetrates the shadowy world of greed, sex and corruption in modern D.C.
42m Drama
While running from a drug deal gone bad, Mike Ross, a brilliant young college-dropout, slips into a job interview with one of New York City's best legal closers, Harvey Specter. Tired of cookie-cutter law school grads, Harvey takes a gamble by hiring Mike on the spot after he recognizes his raw talent and photographic memory.
4.
Wall Street: Money Never Sleeps (2010)
As the global economy teeters on the brink of disaster, a young Wall Street trader partners with disgraced former Wall Street corporate raider Gordon Gekko on a two tiered mission: To alert the financial community to the coming doom, and to find out who was responsible for the death of the young trader's mentor.
A young and impatient stockbroker is willing to do anything to get to the top, including trading on illegal inside information taken through a ruthless and greedy corporate raider whom takes the youth under his wing.
1h 26m Drama
A dying father takes a road trip with his son, to try to rebuild his relationship before he dies.
7.
Halt and Catch Fire (2014)
44m Drama
Set in the early 1980s, and about a fictional visionary, an engineer and a prodigy whose innovations confronts the corporate behemoths of the time. Their personal and professional partnership will be challenged by greed and ego while charting the changing culture in Texas' Silicon Prairie.
The reboot follows two of America's wealthiest families, the Carringtons and the Colbys, as they feud for control over their fortune and their children focusing on Fallon Carrington, the daughter of billionaire Blake Carrington, and her soon-to-be stepmother, Cristal, a Hispanic woman marrying into this WASP family and America's most powerful class.
55m Drama
After being implicated in a deadly scandal, a trader at a leading London bank fights to clear his name, but instead uncovers an intercontinental conspiracy masterminded by powerful forces operating in the shadows.
Forced to become an apprentice cop, cocky playboy Igor finds he's got a knack for police work. But his job soon takes him down a dark personal path.
A thriller that revolves around the key people at an investment bank over a 24-hour period during the early stages of the financial crisis.
42m Drama
When the patriarch of a mega-rich Southern family, famed for creating a wildly successful Christian television network, dies in a plane crash, his wife and family are stunned to learn that he fathered three illegitimate children, all of whom are written into his will, threatening their family name and fortune.
1h Drama
The story of the legalization and subsequent rise of the porn industry in New York's Times Square from the early '70s through the mid '80s, exploring the rough-and-tumble world that existed there until the rise of HIV, the violence of the cocaine epidemic and the renewed real estate market ended the bawdy turbulence of the area.
explore
Check out more list from our community