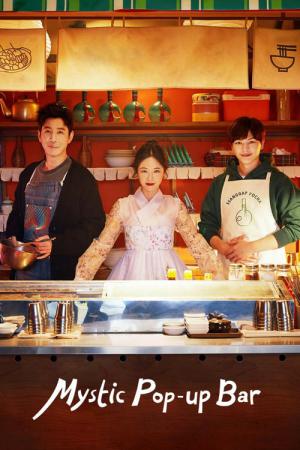 9 Best Seeing Things ...
If you liked this one , you will probably love these too! In this list we highlight some of the best films that share a very similar premise to 'Mystic Pop-up Bar', and are worth checking out.
1.
The Gun in Betty Lou's Handbag (1992)
50m Comedy Drama Mystery
Jonathan Creek follows the story of Madeline Magellan, an investigative journalist. Like most journalists, she sticks her nose in where it isn't wanted, but this is what makes her such a great journalist! While writing a piece about the death of a prominent artist, she happens across a man named Jonathan Creek. Jonathan makes a living inventing magical tricks for magician Adam Klaus, and has a brilliantly lateral mind.
42m Mystery Drama Sci-Fi & Fantasy
Nancy Drew makes plans to leave her hometown for college, but finds herself drawn into a supernatural murder mystery instead.
7.
Pushing Daisies (2007)
42m Comedy Drama Sci-Fi & Fantasy Crime
A pie-maker, with the power to bring dead people back to life, solves murder mysteries with his alive-again childhood sweetheart, a cynical private investigator, and a lovesick waitress.
8.
Mystery Woman: Sing Me a Murder (2005)
9.
Psych 2: Lassie Come Home (2020)
explore
Check out more list from our community