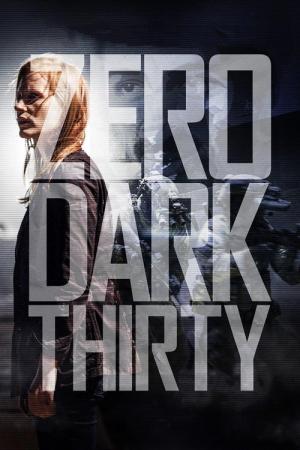 31 Best Movies Like Zero Dark Thirty ...
If you liked this film , you will probably love these too! In this collection we highlight some of the best films that share a very similar premise to '', and are worth checking out.
2h 24m War Action History Thriller Drama
An American Ambassador is killed during an attack at a U.S. compound in Libya as a security team struggles to make sense out of the chaos.
2h 44m Drama Action History Thriller
During the 1972 Olympic Games in Munich, eleven Israeli athletes are taken hostage and murdered by a Palestinian terrorist group known as Black September. In retaliation, the Israeli government recruits a group of Mossad agents to track down and execute those responsible for the attack.
2h Drama Thriller
As the Iranian revolution reaches a boiling point, a CIA 'exfiltration' specialist concocts a risky plan to free six Americans who have found shelter at the home of the Canadian ambassador.
4.
The Hurt Locker (2008)
2h 11m Drama Thriller War
Forced to play a dangerous game of cat-and-mouse in the chaos of war, an elite Army bomb squad unit must come together in a city where everyone is a potential enemy and every object could be a deadly bomb.
2h 1m War Action Drama History
Four Navy SEALs on a covert mission to neutralize a high-level Taliban operative must make an impossible moral decision in the mountains of Afghanistan that leads them into an enemy ambush. As they confront unthinkable odds, the SEALs must find reserves of strength and resilience to fight to the finish.
1h 50m Action Thriller War
When a covert mission to rescue a kidnapped CIA operative uncovers a chilling plot, an elite, highly trained U.S. SEAL team speeds to hotspots around the globe, racing against the clock to stop a deadly terrorist attack.
7.
A Most Wanted Man (2014)
2h 1m Thriller
A Chechen Muslim illegally immigrates to Hamburg and becomes a person of interest for a covert government team which tracks the movements of potential terrorists.
8.
Bridge of Spies (2015)
2h 21m Thriller Drama
During the Cold War, the Soviet Union captures U.S. pilot Francis Gary Powers after shooting down his U-2 spy plane. Sentenced to 10 years in prison, Powers' only hope is New York lawyer James Donovan, recruited by a CIA operative to negotiate his release. Donovan boards a plane to Berlin, hoping to win the young man's freedom through a prisoner exchange. If all goes well, the Russians would get Rudolf Abel, the convicted spy who Donovan defended in court.
55m Drama Action & Adventure Crime War & Politics
CIA officer Carrie Mathison is tops in her field despite being bipolar, which makes her volatile and unpredictable. With the help of her long-time mentor Saul Berenson, Carrie fearlessly risks everything, including her personal well-being and even sanity, at every turn.
1h 51m Drama History Crime Thriller Action
A real time account of the events on United Flight 93, one of the planes hijacked on 9/11 that crashed near Shanksville, Pennsylvania when passengers foiled the terrorist plot.
11.
Eye in the Sky (2015)
1h 42m Drama Thriller War
A UK-based military officer in command of a top secret drone operation to capture terrorists in Kenya discovers the targets are planning a suicide bombing and the mission escalates from "capture" to "kill." As American pilot Steve Watts is about to engage, a nine-year old girl enters the kill zone, triggering an international dispute reaching the highest levels of US and British government over the moral, political, and personal implications of modern warfare.
2h 8m Action Drama Thriller
The CIA's hunt is on for the mastermind of a wave of terrorist attacks. Roger Ferris is the agency's man on the ground, moving from place to place, scrambling to stay ahead of ever-shifting events. An eye in the sky – a satellite link – watches Ferris. At the other end of that real-time link is the CIA's Ed Hoffman, strategizing events from thousands of miles away. And as Ferris nears the target, he discovers trust can be just as dangerous as it is necessary for survival.
2h 8m Drama Thriller
The Middle Eastern oil industry is the backdrop of this tense drama, which weaves together numerous story lines. Bennett Holiday is an American lawyer in charge of facilitating a dubious merger of oil companies, while Bryan Woodman, a Switzerland-based energy analyst, experiences both personal tragedy and opportunity during a visit with Arabian royalty. Meanwhile, veteran CIA agent Bob Barnes uncovers an assassination plot with unsettling origins.
1h 50m Thriller Action Drama
A team of U.S. government agents is sent to investigate the bombing of an American facility in the Middle East.
15.
The Sum of All Fears (2002)
2h 4m Thriller Action Drama
When the president of Russia suddenly dies, a man whose politics are virtually unknown succeeds him. The change in political leaders sparks paranoia among American CIA officials, so CIA director Bill Cabot recruits a young analyst to supply insight and advice on the situation. Then the unthinkable happens: a nuclear bomb explodes in a U.S. city, and America is quick to blame the Russians.
16.
Seal Team Six: The Raid on Osama Bin Laden (2012)
2h 10m War Drama Action History
A team of CIA agents and special forces head into Afghanistan in the aftermath of the September 11th attacks in an attempt to dismantle the Taliban.
1h 55m War Action Adventure Drama Thriller
During the U.S.-led occupation of Baghdad in 2003, Chief Warrant Officer Roy Miller and his team of Army inspectors are dispatched to find weapons of mass destruction believed to be stockpiled in the Iraqi desert. Rocketing from one booby-trapped and treacherous site to the next, the men search for deadly chemical agents but stumble instead upon an elaborate cover-up that threatens to invert the purpose of their mission.
45m Drama Action & Adventure
The series follows John Porter, a former British Special Forces soldier, who is drafted back into service by Section 20, a fictional branch of the Secret Intelligence Service.
21.
A Mighty Heart (2007)
1h 40m Drama Thriller
Based on Mariane Pearl's account of the terrifying and unforgettable story of her husband, Wall Street Journal reporter Danny Pearl's life and death.
22.
Black Hawk Down (2001)
2h 25m Action History War
When U.S. Rangers and an elite Delta Force team attempt to kidnap two underlings of a Somali warlord, their Black Hawk helicopters are shot down, and the Americans suffer heavy casualties, facing intense fighting from the militia on the ground.
23.
Tears of the Sun (2003)
2h 1m Action Drama War
Navy SEAL Lieutenant A.K. Waters and his elite squadron of tactical specialists are forced to choose between their duty and their humanity, between following orders by ignoring the conflict that surrounds them, or finding the courage to follow their conscience and protect a group of innocent refugees. When the democratic government of Nigeria collapses and the country is taken over by a ruthless military dictator, Waters, a fiercely loyal and hardened veteran is dispatched on a routine mission to retrieve a Doctors Without Borders physician.
25.
World Trade Center (2006)
2h 9m Drama History Thriller
After the terrorist attack on the World Trade Center on September 11, 2001, the building collapses over the rescue team from the Port Authority Police Department. Will Jimeno and his sergeant John McLoughlin are found alive trapped under the wreckage while the rescue teams fight to save them.
3h 9m Drama Thriller History
Follows the investigation into the assassination of President John F. Kennedy led by New Orleans district attorney Jim Garrison.
27.
The Delta Force (1986)
2h 9m Action Thriller Adventure
A 707 aircraft jetliner, en route from Athens to Rome and then to New York City, is hijacked by Lebanese terrorists, who demand that the pilot take them to Beirut. What the terrorists don't realize is that an elite team of commandos have been called in to eliminate all terrorists on the jetliner.
2h 13m Action Crime Drama History Thriller
In the aftermath of an unspeakable act of terror, Police Sergeant Tommy Saunders joins courageous survivors, first responders and investigators in a race against the clock to hunt down the Boston Marathon bombers before they strike again.
30.
Battle for Haditha (2007)
1h 37m Action Adventure Drama History War
An investigation of the massacre of 24 men, women and children in Haditha, Iraq allegedly shot by 4 U.S. Marines in retaliation for the death of a U.S. Marine killed by a roadside bomb. The movie follows the story of the Marines of Kilo Company, an Iraqi family, and the insurgents who plant the roadside bomb.
explore
Check out more list from our community