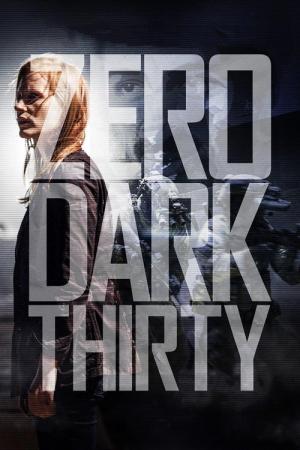 14 Best Movies Like Zero Dark Thirty ...
If you liked this movie , you will definitely love these too! In this selection we highlight some of the best films that share a very similar mood to 'Zero Dark Thirty', and are worth checking out.
2h 1m War Action Drama History
Four Navy SEALs on a covert mission to neutralize a high-level Taliban operative must make an impossible moral decision in the mountains of Afghanistan that leads them into an enemy ambush. As they confront unthinkable odds, the SEALs must find reserves of strength and resilience to fight to the finish.
1h 55m War Action Adventure Drama Thriller
During the U.S.-led occupation of Baghdad in 2003, Chief Warrant Officer Roy Miller and his team of Army inspectors are dispatched to find weapons of mass destruction believed to be stockpiled in the Iraqi desert. Rocketing from one booby-trapped and treacherous site to the next, the men search for deadly chemical agents but stumble instead upon an elaborate cover-up that threatens to invert the purpose of their mission.
4.
Seal Team Six: The Raid on Osama Bin Laden (2012)
2h 24m War Action History Thriller Drama
An American Ambassador is killed during an attack at a U.S. compound in Libya as a security team struggles to make sense out of the chaos.
6.
Bridge of Spies (2015)
2h 21m Thriller Drama
During the Cold War, the Soviet Union captures U.S. pilot Francis Gary Powers after shooting down his U-2 spy plane. Sentenced to 10 years in prison, Powers' only hope is New York lawyer James Donovan, recruited by a CIA operative to negotiate his release. Donovan boards a plane to Berlin, hoping to win the young man's freedom through a prisoner exchange. If all goes well, the Russians would get Rudolf Abel, the convicted spy who Donovan defended in court.
2h 44m Drama Action History Thriller
During the 1972 Olympic Games in Munich, eleven Israeli athletes are taken hostage and murdered by a Palestinian terrorist group known as Black September. In retaliation, the Israeli government recruits a group of Mossad agents to track down and execute those responsible for the attack.
55m Drama Action & Adventure Crime War & Politics
CIA officer Carrie Mathison is tops in her field despite being bipolar, which makes her volatile and unpredictable. With the help of her long-time mentor Saul Berenson, Carrie fearlessly risks everything, including her personal well-being and even sanity, at every turn.
1h 40m Drama Thriller
Based on Mariane Pearl's account of the terrifying and unforgettable story of her husband, Wall Street Journal reporter Danny Pearl's life and death.
2h Drama Thriller
As the Iranian revolution reaches a boiling point, a CIA 'exfiltration' specialist concocts a risky plan to free six Americans who have found shelter at the home of the Canadian ambassador.
2h 10m War Drama Action History
A team of CIA agents and special forces head into Afghanistan in the aftermath of the September 11th attacks in an attempt to dismantle the Taliban.
1h 51m Drama History Crime Thriller Action
A real time account of the events on United Flight 93, one of the planes hijacked on 9/11 that crashed near Shanksville, Pennsylvania when passengers foiled the terrorist plot.
13.
Black Hawk Down (2001)
2h 25m Action History War
When U.S. Rangers and an elite Delta Force team attempt to kidnap two underlings of a Somali warlord, their Black Hawk helicopters are shot down, and the Americans suffer heavy casualties, facing intense fighting from the militia on the ground.
14.
The Hurt Locker (2008)
2h 11m Drama Thriller War
Forced to play a dangerous game of cat-and-mouse in the chaos of war, an elite Army bomb squad unit must come together in a city where everyone is a potential enemy and every object could be a deadly bomb.
explore
Check out more list from our community