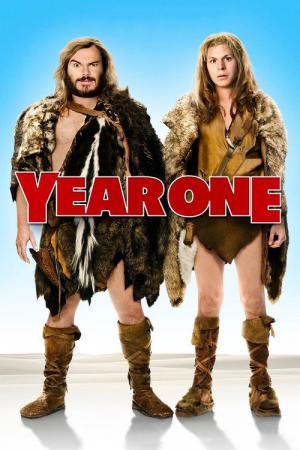 13 Best Movies Like Year One ...
If you liked this movie , you will for sure love these too! In this list we highlight some of the best films that share a very similar mood to 'Year One', and are worth checking out.
1.
Cheech & Chong's The Corsican Brothers (1984)
1h 22m Comedy
Two brothers who can feel each others' pain and pleasure mess up the French revolution.
1h 39m Comedy
A man becomes increasingly jealous of his friend's newfound success.
1h 32m Comedy
Bumbling Navy lieutenant Tom Dodge has been given one last chance to clean up his record. But Admiral Graham, his nemesis, assigns Dodge to the Stingray, a submarine that can barely keep afloat. To add insult to injury, the Stingray is to be the enemy flagship in the upcoming war games … and to make matters even worse, Dodge's crew is a band of idiots even more incompetent that he is!
4.
Dinner for Schmucks (2010)
1h 54m Comedy
Rising executive Tim Conrad works for a boss who hosts a monthly dinner in which the guest who brings the biggest buffoon gets a career-boost. Tim plans on not attending until he meets Barry, a man who builds dioramas using stuffed mice. Barry's blundering but good intentions send Tim's life into a downward spiral, threatening a major business deal and possibly scuttling Tim's engagement to his fiancee.
5.
Dumb and Dumberer: When Harry Met Lloyd (2003)
1h 25m Comedy
This wacky prequel to the 1994 blockbuster goes back to the lame-brained Harry and Lloyd's days as classmates at a Rhode Island high school, where the unprincipled principal puts the pair in remedial courses as part of a scheme to fleece the school.
6.
The Wedding Ringer (2015)
1h 41m Comedy
Doug Harris is a loveable but socially awkward groom-to-be with a problem: he has no best man. With less than two weeks to go until he marries the girl of his dreams, Doug is referred to Jimmy Callahan, owner and CEO of Best Man, Inc., a company that provides flattering best men for socially challenged guys in need. What ensues is a hilarious wedding charade as they try to pull off the big con, and an unexpected budding bromance between Doug and his fake best man Jimmy.
7.
Nothing But Trouble (1991)
1h 34m Comedy Adventure
While attempting to seduce gorgeous lawyer Diane Lightson, wealthy gadabout Chris Thorne agrees to drive her to Atlantic City, N.J. But, when some reckless driving draws the attention of a deeply critical cop, they and the flamboyant "Brazillionaires" who tagged along end up in the court of a grotesque and vengeful judge, who has a special vendetta against the wealthy and erudite.
1h 35m Comedy
Bud and Doyle are two losers who are doing nothing with their lives. Both of their girlfriends are actively involved in saving the environment, but the two friends couldn't care less about saving the Earth. One day, when a group of scientists begin a mission to live inside a "Bio-Dome" for a year without outside contact, Bud and Doyle mistakenly become part of the project themselves.
9.
Still Waiting... (2009)
1h 30m Comedy
After Shenaniganz loses all its hottest waitresses to new competitor Ta-Ta's Wing Shack -- where the scantily clad wait staff earns bigger tips -- the Shenaniganz staff aims to give Ta-Ta's its just desserts.
10.
Special Correspondents (2009)
1h 33m Comedy
R2I, a famous news radio station, sends its best reporting duo to Iraq: Frank, journalist, and Poussin, sound engineer. Very quickly, millions of listeners follow their highly documented stories, reflecting the hot intensity of the fighting and the difficult survival of the population.
11.
Be Kind Rewind (2008)
1h 42m Drama Comedy
A man whose brain becomes magnetized unintentionally destroys every tape in his friend's video store. In order to satisfy the store's most loyal renter, an aging woman with signs of dementia, the two men set out to remake the lost films.
12.
Dumb and Dumber To (2014)
1h 50m Comedy
20 years since their first adventure, Lloyd and Harry go on a road trip to find Harry's newly discovered daughter, who was given up for adoption.
13.
The Brothers Solomon (2007)
1h 33m Comedy
A pair of well-meaning, but socially inept brothers try to find their perfect mates in order to provide their dying father with a grandchild.
explore
Check out more list from our community