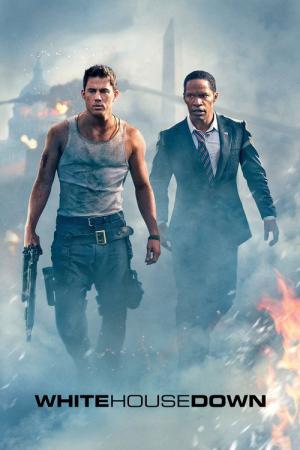 11 Best Movies Like White House Down ...
If you liked this film , you will probably love these too! In this selection we highlight some of the best films that share a very similar premise to 'White House Down', and are worth checking out.
Martial arts expert Matt Hunter was one of the most promising operatives in Army intelligence until his parents were killed by terrorists, and he retired to the family's farm in Louisiana to take care of his 12-year-old sister Sara and their grandfather Jimmy. Larry Richards, a black man running for the Senate, is one of Matt's best friends. Larry has become the target of The Pentangle, a racist organization led by a man named Glastenbury, and Glastenbury doesn't want Larry to be elected. In an attempt on Larry's life during a Mardi Gras parade in New Orleans, The Pentangle kills one of Larry's sons. Matt lets Larry, his wife Daisy, and his other son move to the remotely located farm so they can hide from Glastenbury and the Pentangle, but the Pentangle strikes again, setting the farmhouse on fire. Matt and Sara escape as the only survivors. Then the Pentangle kidnaps Sara, sending Matt on a mission to rescue Sara from Glastenbury and the Pentangle
1h 44m
Director: Sam Firstenberg
Writer: James Booth
Action Drama Thriller
This action-packed thriller takes place on the soon-to-be-decommissioned USS Missouri. Disgruntled ex-CIA operative Strannix, his assistant Krill and their group of terrorists seize the battleship with nuclear blackmail in mind. They've planned for every contingency but ignore the ship's cook, former Navy SEAL Casey Ryback -- an error that could be fatal.
1h 43m
Director: Andrew Davis
Screenplay: J. F. Lawton
Action Thriller
A team of U.S. government agents is sent to investigate the bombing of an American facility in the Middle East.
1h 50m
Director: Peter Berg
Screenplay: Matthew Michael Carnahan
Thriller Action Drama
4.
Clear and Present Danger (1994)
CIA Analyst Jack Ryan is drawn into an illegal war fought by the US government against a Colombian drug cartel.
2h 21m
Director: Phillip Noyce
Novel: Tom Clancy
Screenplay: Donald Stewart
Screenplay: Steven Zaillian
Screenplay: John Milius
Action Drama Thriller
5.
Behind Enemy Lines II: Axis of Evil (2006)
Navy SEALS, headed by Lt. Bobby James, are dispatched to North Korea on a covert mission, all in an effort to take out a missile site...
1h 36m
Author, Director: James Dodson
Action Adventure Thriller
When CIA Analyst Jack Ryan interferes with an IRA assassination, a renegade faction targets Jack and his family as revenge.
1h 57m
Author: Tom Clancy
Director: Phillip Noyce
Screenplay: Donald Stewart
Screenplay: W. Peter Iliff
Drama Action Thriller Crime
24 is an American television series produced for the Fox network and syndicated worldwide, starring Kiefer Sutherland as Counter Terrorist Unit agent Jack Bauer. Each 24-episode season covers 24 hours in the life of Bauer, using the real time method of narration.
45m
Creator: Robert Cochran
Creator: Joel Surnow
Action & Adventure Drama
8.
Live Free or Die Hard (2007)
John McClane is back and badder than ever, and this time he's working for Homeland Security. He calls on the services of a young hacker in his bid to stop a ring of Internet terrorists intent on taking control of America's computer infrastructure.
2h 8m
Screenplay, Story: Mark Bomback
Characters: Roderick Thorp
Director: Len Wiseman
Story: David Marconi
Action Thriller
Rebels seize control of the hotel where a Marine sniper and his wife are staying. Can he save the day?
1h 35m
Director: Roel Reiné
Writer: John Chapin Morgan
Writer: Christopher Borrelli
Action Adventure Thriller
10.
London Has Fallen (2016)
In London for the Prime Minister's funeral, Mike Banning discovers a plot to assassinate all the attending world leaders.
1h 39m
Screenplay, Story: Creighton Rothenberger
Screenplay, Story: Katrin Benedikt
Director: Babak Najafi
Screenplay: Chad St. John
Screenplay: Christian Gudegast
Action Thriller
11.
American Meltdown (2004)
explore
Check out more list from our community