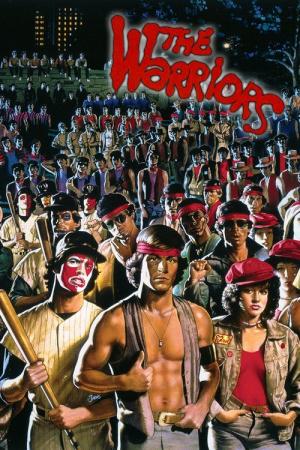 11 Best Movies Like Warriors ...
If you liked this movie , you will for sure love these too! In this collection we highlight some of the best films that share a very similar mood to 'The Warriors', and are worth checking out.
Phoenix cop Ben Shockley is well on his way to becoming a derelict when he is assigned to transport a witness from Las Vegas. The witness turns out to be a belligerent prostitute with mob ties—and incriminating information regarding a high-ranking figure.
1h 49m
Director: Clint Eastwood
Writer: Dennis Shryack
Writer: Michael Butler
Drama Action Crime Thriller
2.
Black Moon Rising (1986)
An FBI free-lancer stashes a stolen Las Vegas-crime tape in a high-tech car stolen by someone else.
1h 40m
Screenplay, Story: John Carpenter
Director: Harley Cokeliss
Screenplay: William Gray
Screenplay: Desmond Nakano
Action
Architect/vigilante Paul Kersey arrives back in New York City and is forcibly recruited by a crooked police chief to fight street crime caused by a large gang terrorizing the neighborhoods.
1h 32m
Characters: Brian Garfield
Director: Michael Winner
Writer: Don Jakoby
Action Crime Drama Thriller
4.
Last Man Standing (1996)
John Smith is a mysterious stranger who is drawn into a vicious war between two Prohibition-era gangs. In a dangerous game, he switches allegiances from one to another, offering his services to the highest bidder. As the death toll mounts, Smith takes the law into his own hands in a deadly race to stay alive.
1h 41m
Director, Screenplay: Walter Hill
Story: Akira Kurosawa
Story: Ryûzô Kikushima
Action Crime Drama Thriller Mystery
An elderly ex-serviceman and widower looks to avenge his best friend's murder by doling out his own form of justice.
1h 43m
Director: Daniel Barber
Screenplay: Gary Young
Thriller Crime Drama Action
While racing to a boxing match, Frank, Mike, John and Rey get more than they bargained for. A wrong turn lands them directly in the path of Fallon, a vicious, wise-cracking drug lord. After accidentally witnessing Fallon murder a disloyal henchman, the four become his unwilling prey in a savage game of cat & mouse as they are mercilessly stalked through the urban jungle in this taut suspense drama
1h 50m
Screenplay, Story: Lewis Colick
Director: Stephen Hopkins
Story: Jere Cunningham
Action Thriller Crime
Brooklyn mobster and prolific hit man Jimmy Conlon has seen better days. Longtime best friend of a mob boss, Jimmy is haunted by the sins of his past—as well as a dogged police detective who's been one step behind Jimmy for 30 years. But when Jimmy's estranged son becomes a target, Jimmy must make a choice between the crime family he chose and the real family he abandoned long ago. Now, with nowhere safe to turn, Jimmy has just one night to figure out exactly where his loyalties lie and to see if he can finally make things right.
1h 54m
Director: Jaume Collet-Serra
Writer: Brad Ingelsby
Action Drama Thriller Crime
A fireman takes an unexpected course of action when a man whom he's been ordered to testify against—after being held up at a local convenience store—threatens him.
1h 37m
Director: David Barrett
Screenplay: Tom O'Connor
Writer: Lowell Cauffiel
Action Crime Drama Thriller
Nick Hume is a mild-mannered executive with a perfect life, until one gruesome night he witnesses something that changes him forever. Transformed by grief, Hume eventually comes to the disturbing conclusion that no length is too great when protecting his family.
1h 45m
Director: James Wan
Novel: Brian Garfield
Screenplay: Ian Jeffers
Action Crime Drama Thriller
10.
Marked for Death (1990)
Just retired from the Drug Enforcement Agency, John Hatcher returns to his hometown and quickly discovers that drugs have infiltrated his old neighborhood. Determined to drive the dealers out, Hatcher crosses paths with a ferocious Jamaican drug lord who vows that Hatcher and his family are now marked for death.
1h 34m
Director: Dwight H. Little
Screenplay: Michael Grais
Screenplay: Mark Victor
Action Crime
An international terrorist has New York in a grip of panic and it's up to Det. Sgt. Deke DaSilva to take him down.
1h 39m
Director: Bruce Malmuth
Story: Paul Sylbert
Writer: David Shaber
Action Crime Thriller
explore
Check out more list from our community