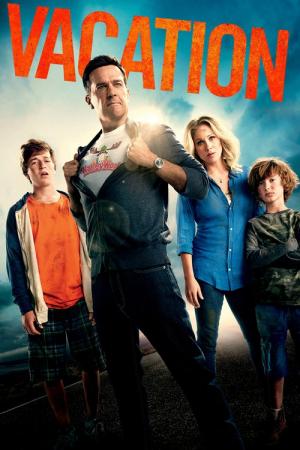 11 Best Movies Like Vacation ...
If you liked this movie , you will probably love these too! In this list we highlight some of the best films that share a very similar premise to 'Vacation', and are worth checking out.
1.
Death at a Funeral (2010)
1h 32m Comedy
Aaron's father's funeral is today at the family home, and everything goes wrong: the funeral home delivers the wrong body, his cousin accidentally drugs her fiancé, and Aaron's successful younger brother, Ryan, flies in from New York, broke but arrogant. To top it all off, a mysterious stranger wants a word with Aaron.
2.
The Great Outdoors (1988)
1h 31m Comedy
It's vacation time for outdoorsy Chicago man Chet Ripley, along with his wife, Connie, and their two kids, Buck and Ben. But a serene weekend of fishing at a Wisconsin lakeside cabin gets crashed by Connie's obnoxious brother-in-law, Roman Craig, his wife, Kate, and the couple's two daughters. As the excursion wears on, the Ripleys find themselves at odds with the stuffy Craig family.
1h 42m Comedy
After their high school basketball coach passes away, five good friends and former teammates reunite for a Fourth of July holiday weekend.
1h 51m Comedy Crime
When a mild-mannered businessman learns his identity has been stolen, he hits the road in an attempt to foil the thief -- a trip that puts him in the path of a deceptively harmless-looking woman.
5.
National Lampoon's Vacation (1983)
1h 39m Comedy Adventure
Clark Griswold is on a quest to take his family on a quest to Walley World theme park for a vacation, but things don't go exactly as planned.
6.
Cleaver Family Reunion (2013)
1h 31m Comedy
Members of a dysfunctional family settle their differences after a series of misadventures during their summer reunion
1h 39m Comedy Family
Climbing aboard their mammoth recreational vehicle for a cross-country road trip to the Colorado Rockies, the McNeive family – led by dysfunctional patriarch, Bob – prepares for the adventure of a lifetime. But spending two weeks together in one seriously small space has a way of cramping their style.
8.
Johnson Family Vacation (2004)
1h 37m Comedy Family
AAA can't help the roadside emergency that is the JOHNSON FAMILY VACATION. Even the on-board navigation system has a meltdown on Nate Johnson and his family's cross-country trek to their annual family reunion/grudge match. Reluctantly along for the ride are Nate's wife, who's only in it for the kids; their rapper-wannabe son; their teenage daughter who's fashioned herself as the next Lolita; and their youngest, whose imaginary dog Nate just can't seem to keep track of. Can the Johnsons survive each other and all the obstacles the road throws at them to make it to Caruthersville, Missouri? Can they find Missouri?
1h 52m Adventure Comedy
In an ensemble film about easy money, greed, manipulation and bad driving, a Las Vegas casino tycoon entertains his wealthiest high rollers -- a group that will bet on anything -- by pitting six ordinary people against each other in a wild dash for $2 million jammed into a locker hundreds of miles away. The tycoon and his wealthy friends monitor each racer's every move to keep track of their favorites. The only rule in this race is that there are no rules.
10.
Moms' Night Out (2014)
1h 38m Comedy
Yearning for an evening without their kids, some friends plan a night out. But to do this, their husbands need to watch the kids. What can go wrong?
1h 27m Comedy
Jack Chester, an overworked air traffic controller, takes his family on vacation to the beach. Things immediately start to go wrong for the Chesters, and steadily get worse. Jack ends up in a feud with a local yachtsman, and has to race him to regain his pride and family's respect.
explore
Check out more list from our community