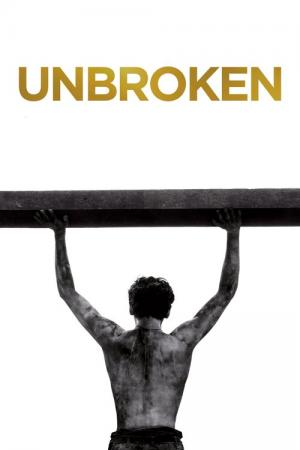 10 Best Movies Like Unbroken ...
If you liked this one , you will for sure love these too! In this collection we highlight some of the best films that share a very similar premise to 'Unbroken', and are worth checking out.
As World War II rages, the elite Sixth Ranger Battalion is given a mission of heroic proportions: push 30 miles behind enemy lines and liberate over 500 American prisoners of war.
2h 12m
Director: John Dahl
Screenplay: Doug Miro
Screenplay: Carlo Bernard
Action History War
2.
Fires on the Plain (2014)
In the final days of World War II, occupying Japanese forces in the Philippines face resistance from the local population and the American offensive. The dwindling Japanese soldiers attempt to survive through the horrors of war.
1h 27m
Director, Screenplay: Shinya Tsukamoto
Novel: Shohei Ooka
War Drama
3.
The Bridge at Remagen (1969)
In March of 1945, as the War in Europe is coming to a close, fighting erupts between German and American troops at the last remaining bridgehead across the Rhine.
1h 57m
Director: John Guillermin
Screenplay: Richard Yates
Screenplay: William Roberts
Story: Roger O. Hirson
History War Action
A group of English, American, Dutch and Australian women creates a vocal orchestra while being imprisoned in a Japanese POW camp on Sumatra during World War II.
2h 2m
Director, Writer: Bruce Beresford
War Drama History
5.
Saints and Soldiers (2003)
Five American soldiers fighting in Europe during World War II struggle to return to Allied territory after being separated from U.S. forces during the historic Malmedy Massacre.
1h 30m
Story, Writer: Geoffrey Panos
Director: Ryan Little
Writer: Matt Whitaker
War Drama Action Adventure History
The true story of boxer Jim Braddock who, in the 1920's following his retirement, makes a surprise comeback in order to get him and his family out of a socially poor state.
2h 24m
Director: Ron Howard
Screenplay: Akiva Goldsman
Screenplay: Cliff Hollingsworth
Romance Drama History
7.
American Sniper (2014)
U.S. Navy SEAL Chris Kyle takes his sole mission—protect his comrades—to heart and becomes one of the most lethal snipers in American history. His pinpoint accuracy not only saves countless lives but also makes him a prime target of insurgents. Despite grave danger and his struggle to be a good husband and father to his family back in the States, Kyle serves four tours of duty in Iraq. However, when he finally returns home, he finds that he cannot leave the war behind.
2h 13m
Director: Clint Eastwood
Writer: Jason Hall
Writer: Scott McEwen
Writer: Jim DeFelice
Writer: Chris Kyle
War Action
8.
Empire of the Sun (1987)
The story of the Tuskegee Airmen, the first African-American pilots to fly in a combat squadron during World War II.
2h 5m
Screenplay, Story: John Ridley
Director: Anthony Hemingway
Screenplay: Aaron McGruder
Drama Action Adventure History War
10.
Tora! Tora! Tora! (1970)
In the summer of 1941, the United States and Japan seem on the brink of war after constant embargos and failed diplomacy come to no end. "Tora! Tora! Tora!", named after the code words use by the lead Japanese pilot to indicate they had surprised the Americans, covers the days leading up to the attack on Pearl Harbor, which plunged America into the Second World War.
2h 24m
Director: Toshio Masuda
Director: Richard Fleischer
Director: Kinji Fukasaku
Novel: Ladislas Farago
Novel: Gordon W. Prange
Screenplay: Hideo Oguni
Screenplay: Akira Kurosawa
Screenplay: Ryûzô Kikushima
Screenplay: Larry Forrester
Drama History War
explore
Check out more list from our community