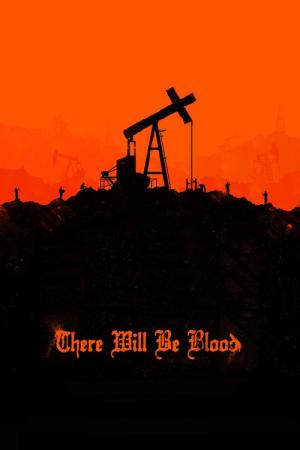 14 Best Movies Like There Will Be Blood ...
If you liked this film , you will for sure love these too! In this collection we highlight some of the best films that share a very similar mood to 'There Will Be Blood', and are worth checking out.
Traces over three generations an immigrant family's trials, tribulations, tragedies, and triumphs. Maria and Jose, the first generation, come to Los Angeles, meet, marry, face deportation all in the 1930's. They establish their family in East L.A., and their children Chucho, Paco, Memo, Irene, Toni, and Jimmy deal with youth culture and the L.A. police in the 50's. As the second generation become adults in the 60's, the focus shifts to Jimmy, his marriage to Isabel (a Salvadorian refugee), their son, and Jimmy's journey to becoming a responsible parent.
2h 8m
Director, Writer: Gregory Nava
Comedy Drama
2.
Two-Lane Blacktop (1971)
A driver and a mechanic travel around the United States hopping from drag strip to drag strip in a 1955 Chevy Bel-Air coupe. They race for money, betting with their competitors. The pair gains a young and talkative female stowaway. Along the way they unintentionally attract a well-to-do drifter driving a new Pontiac GTO. This older man, looking for attention, antagonizes their efforts.
1h 42m
Screenplay, Story: Will Corry
Director: Monte Hellman
Screenplay: Floyd Mutrux
Screenplay: Rudy Wurlitzer
Drama
3.
The Ballad of Jack and Rose (2005)
Jack Slavin is an environmentalist with a heart condition who lives with his daughter, Rose, on an isolated island. While Jack fights against developers who wish to build in the area, he also craves more contact with other people. When he invites his girlfriend, Kathleen, and her sons, Rodney and Thaddius, to move in, Rose is upset. The complicated family dynamics makes things difficult for everyone in the house.
1h 51m
Director, Writer: Rebecca Miller
Drama
Hidden Faces is an American soap opera that aired on NBC from December 30, 1968 to June 27, 1969. The series was created by Irving Vendig, who also created the long-running Procter & Gamble serial The Edge of Night. The serial focused on a law firm that was dealing with a high profile murder case throughout its 127-episode run.Some of the show's stars were Conard Fowkes, Louise Shaffer, Tony Lo Bianco, Stephen Joyce, and a very young Linda Blair.
30m
Soap
5.
The Indian Runner (1991)
Two brothers cannot overcome their opposite perceptions of life. One brother sees and feels bad in everyone and everything, subsequently he is violent, antisocial and unable to appreciate or enjoy the good things which his brother desperately tries to point out to him.
2h 7m
Director, Screenplay: Sean Penn
Drama
After his happy life spins out of control, a preacher from Texas changes his name, goes to Louisiana and starts preaching on the radio.
2h 14m
Author, Director: Robert Duvall
Drama
Frank Galvin is a down-on-his-luck lawyer and reduced to drinking and ambulance chasing, when a former associate reminds him of his obligations in a medical malpractice suit by serving it to Galvin on a silver platter—all parties are willing to settle out of court. Blundering his way through the preliminaries, Galvin suddenly realizes that the case should actually go to court—to punish the guilty, to get a decent settlement for his clients... and to restore his standing as a lawyer.
2h 9m
Director: Sidney Lumet
Novel: Barry Reed
Screenplay: David Mamet
Writer: Jay Presson Allen
Drama
8.
Five Easy Pieces (1970)
A drop-out from upper-class America picks up work along the way on oil-rigs when his life isn't spent in a squalid succession of bars, motels, and other points of interest.
1h 38m
Director, Story: Bob Rafelson
Screenplay, Story: Carole Eastman
Drama
9.
They Shoot Horses, Don't They? (1969)
In the midst of the Great Depression, manipulative emcee Rocky enlists contestants for a dance marathon offering a $1,500 cash prize. Among them are a failed actress, a middle-aged sailor, a delusional blonde and a pregnant girl.
2h
Director: Sydney Pollack
Novel: Horace McCoy
Screenplay: Robert E. Thompson
Screenplay: James Poe
Drama
10.
Little Boy Blue (1997)
Living in rural Texas is a dysfunctional family: an abusive dad, a Vietnam vet with a war wound that's left him impotent; a compliant wife and a son of about 20, two small sons who look a lot like their brother. The dad harbors a secret, and he goes to murderous lengths to keep it hidden. The young man, Jimmy, who has suspicions, but little comes out until a Yankee woman comes to town.
1h 39m
Director: Antonio Tibaldi
Writer: Michael Boston
Drama Thriller
12.
A River Runs Through It (1992)
A River Runs Through is a cinematographically stunning true story of Norman Maclean. The story follows Norman and his brother Paul through the experiences of life and growing up, and how their love of fly fishing keeps them together despite varying life circumstances in the untamed west of Montana in the 1920's.
2h 3m
Author: Norman Maclean
Director: Robert Redford
Screenplay: Richard Friedenberg
Drama
An epic mosaic of many interrelated characters in search of happiness, forgiveness, and meaning in the San Fernando Valley.
3h 9m
Director, Screenplay: Paul Thomas Anderson
Drama
14.
The Night of the Iguana (1964)
explore
Check out more list from our community