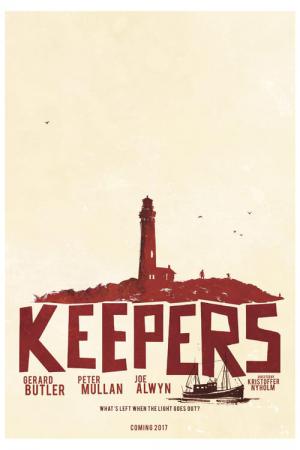 12 Best Movies Like The Vanishing ...
If you liked this movie , you will definitely love these too! In this selection we highlight some of the best films that share a very similar premise to 'The Vanishing', and are worth checking out.
1h 39m Drama Thriller Mystery
New Orleans businessman Michael Courtland's life is shattered when his wife and daughter are tragically killed in a botched kidnap rescue attempt. Many years later whilst visiting Italy he meets and falls in in love with Sandra Portinari, who bears a striking resemblance to his wife.
1h 42m Crime Drama Horror Thriller
Four teenagers at a British private school secretly uncover and explore the depths of a sealed underground hole created decades ago as a possible bomb shelter.
1h 44m Horror Thriller
Jon Lansdale is a comic book artist who loses his right hand in a car accident. The hand was not found at the scene of the accident, but it soon returns by itself to follow Jon around, and murder those who anger him.
1h 48m Drama Horror Mystery
Chilling and eerie, this supernatural tale of good versus evil coils around twin brothers living with their grandmother in a sleepy rural area during the summer of 1935. After his grandmother encourages Niles to develop what seem to be psychic gifts, Niles starts to suspect that his twin may be involved in recent fatal accidents.
1h 45m Drama Mystery Thriller
A mentally disturbed young woman takes a job at a posh country club and falls in with a clique of wealthy college kids where she's taken under the wing of the clique's twisted leader, who harbors some dark secrets too terrifying to tell.
1h 48m Thriller
San Francisco heiress Page Forrester is brutally murdered in her remote beach house. Her husband Jack is devastated by the crime but soon finds himself accused of her murder. He hires lawyer Teddy Barnes to defend him, despite the fact she hasn't handled a criminal case for many years. There's a certain chemistry between them and Teddy soon finds herself defending the man she loves.
7.
Mortal Thoughts (1991)
1h 44m Mystery Thriller Drama
A loathsome man ends up dead, but it's not clear who's to blame. If ever a person got what he deserved, it's James Urbanksi, an abusive drunk who steals from his wife, Joyce, and promises her close friend Cynthia Kellogg that she'll be the next target of his rage. At a group outing, James bleeds to death after someone cuts his throat. But because he's such a terrible human being, police aren't sure which of his acquaintances decided to kill him.
1h 49m Thriller Drama Mystery Horror
A young woman mysteriously disappears, sending her boyfriend Jeff on a years-long quest to find her. Not even a new love can keep him from his obsessive search. All the while, the calculating psychopath who kidnapped his girlfriend stalks Jeff, ultimately taking him through the exact same steps that led to the crime. In order to find out what happened, Jeff must put his own life in the hands of this devious stranger.
10.
Kiss the Girls (1997)
1h 55m Drama Mystery Thriller Crime
Forensic psychologist Alex Cross travels to North Carolina and teams with escaped kidnap victim Kate McTiernan to hunt down "Casanova," a serial killer who abducts strong-willed women and forces them to submit to his demands. The trail leads to Los Angeles, where the duo discovers that the psychopath may not be working alone.
1h 34m Drama Thriller Mystery
Jill Conway is trying to rebuild her life after surviving a terrifying kidnapping attempt. Though she is having a difficult time, she takes small steps toward normalcy by starting a new job and inviting her sister, Molly, to move in with her. Returning home from work one morning, Jill discovers that Molly has vanished, and she is certain that the same man who previously abducted her has returned for revenge.
explore
Check out more list from our community